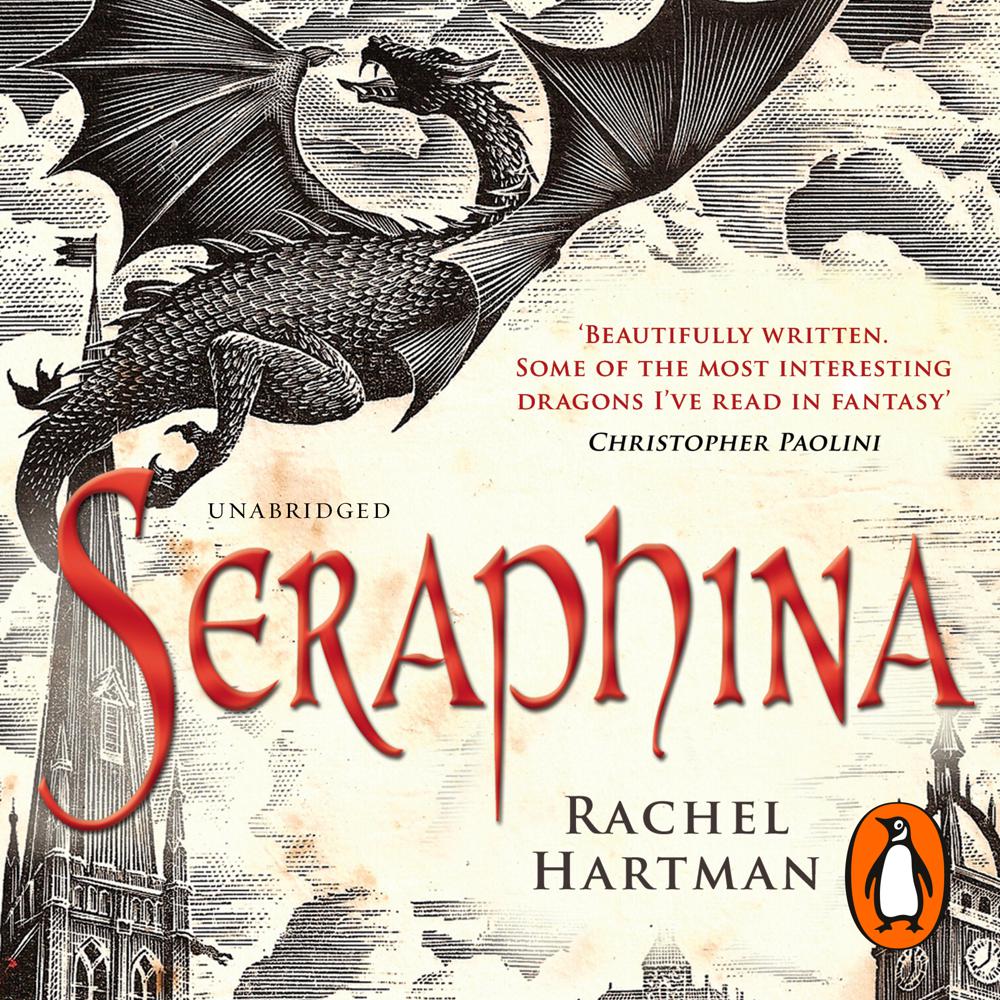 Narrated By: Mandy Williams
Duration: 13 hours and 14 minutes
What to expect
The kingdom of Goredd is populated by humans and by dragons who fold themselves into a human form. Though they live alongside each other, the peace between them is uneasy.
But when a member of the royal family is murdered, and the crime appears to have been committed by a dragon the peace and treaty between both worlds is seriously threatened . . .
Into this comes Seraphina, a gifted musician who joins the royal court as the assistant to the court composer. She is soon drawn into the murder investigation and, as she uncovers hints of a sinister plot to destroy the peace in Goredd for good, finds herself caught desperately in the middle of the tension.
For Seraphina hides a secret - the secret behind her musical gift - and if she is found out, her life is in serious danger . . .
Genre
Children's / Teenage fiction: Action & adventure stories, Children's / Teenage fiction: Fantasy
Listen to a sample
This is a proper fantasy, with a feisty heroine and some truly splendid dragons...it's a beautifully told story, with some gorgeously surreal imaginative flights on a level with Alice in Wonderland – it has that dreamlike quality of beauty and absurdity...Seraphina is a fast-paced and skilfully wrought fantasy, a beautiful and original take on the dragon myth.
Beautifully-written high fantasy about dragons. Credible, interesting characters, intricate but subtle worldbuilding and elegant prose ... Recommended by us for its sheer class.
(a) smart and affecting debut novel ... Hartman tackles difficult issues with subtlety and creativity, weaves in a surprisingly touching romance, and does it all in beautiful prose.
Hartman proves dragons are still fascinating in this impressive high fantasy ... Equal parts political thriller, murder mystery, bittersweet romance, and coming-of-age story, this is an uncommonly good fantasy centered upon an odd but lovable heroine ... Fantasy readers young and old who appreciate immersion into a rich new culture will not mind the novel's slow build, especially as it takes wing and hurtles toward the stratosphere. This is an exciting new series to watch.
Seraphina is a quick-paced read, and while the story does pause at times for introspection, it never stalls or grinds to a halt ... It's a tale well told, the author's writing hitting a real high whenever music is involved. Here, her prose verges on the poetic; beautiful, often haunting, descriptions abound ... In Seraphina, Rachel Hartman has created a likeable, gutsy heroine, one who isn't flawless or afraid to make mistakes.