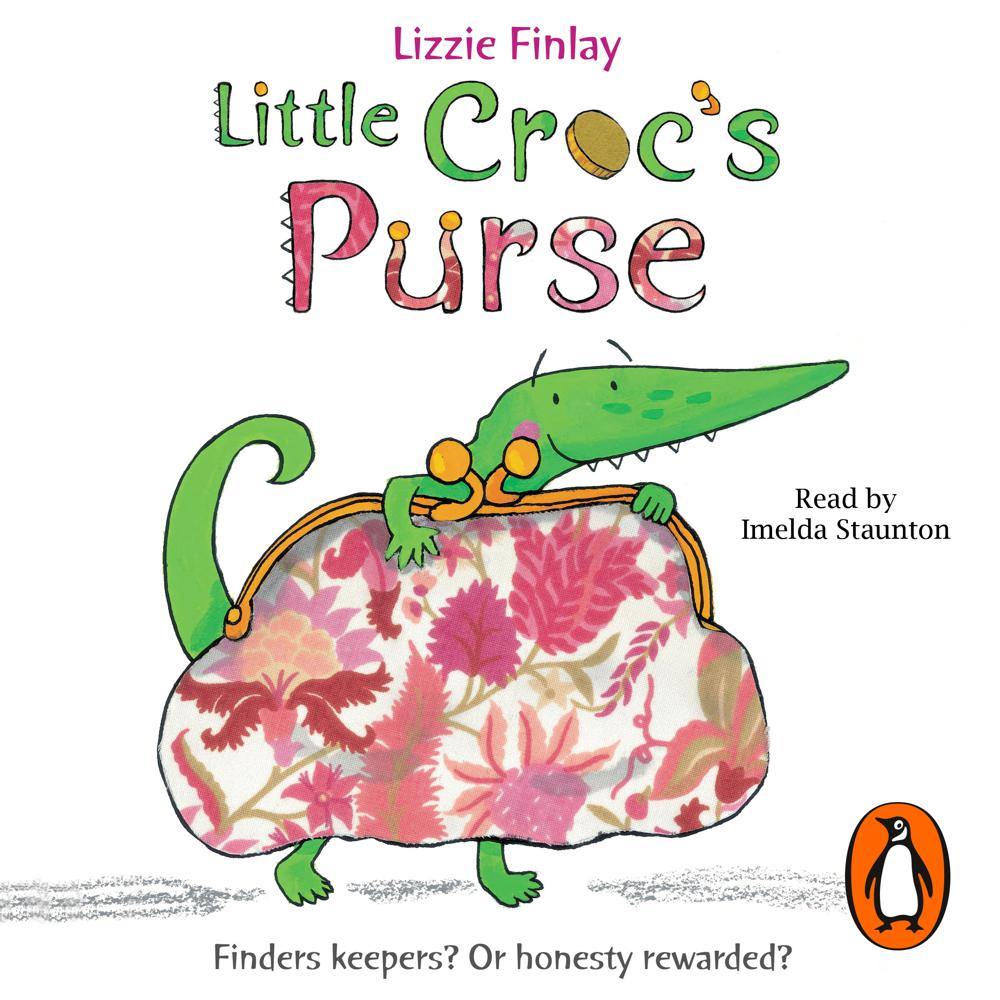 Narrated By: Imelda Staunton
Duration: 22 minutes
What to expect
One fine day Little Croc finds a lonely lost purse . . . and it's FULL of money!
Does he keep it and use the money for himself? Will he succumb to the temptation of some new shoes, a cool lemonade or the teasing of his friends? NO! Honourable Little Croc is off to find the owner. And when the owner of the purse lets him keep it and the money inside, he soon realises that being honest is its own best reward!
A brand new heart-warming tale from Dandylion creator, Lizzie Finlay!
Genre
Early years: numbers & counting, Children's picture books, Educational: Business studies & economics, Early years / early learning concepts
Listen to a sample
an absolutely wonderful story for young children...with a strong, moral message and values presented in a fun and endearing manner. I would have no problem reading this story again and again at bedtime.
I really enjoyed reading this book to the children and they enjoyed listening. The illustrations are lovely and we spotted something new each time we read it. Although a moral tale, it's not over the top.At each twist and turn they asked questions and we discussed the dilemma faced by Little Croc.
A lovely story with great morals and values, nicely packaged with interesting, highly detailed and brightly coloured illustrations. I know this is one book that will be pulled out time and time again for bedtime reading ! 4.5 stars out of 5
It's a gorgeous little book published by Red Fox. It is fabulously illustrated with a beautifully written and humorous storyline that covers the issues of honesty, generosity and friendship.
The illustrations are bright and cheerful and the crocodiles are just charming...other themes are introduced with a lightness of touch, such as not giving in to bullying, still being liked and respected by others even when opinions on the best course of action differ, a discussion of what gives an object value, and a rather sensible approach to financial management which could make this a good book to read if you are about to start giving your kids pocket money.