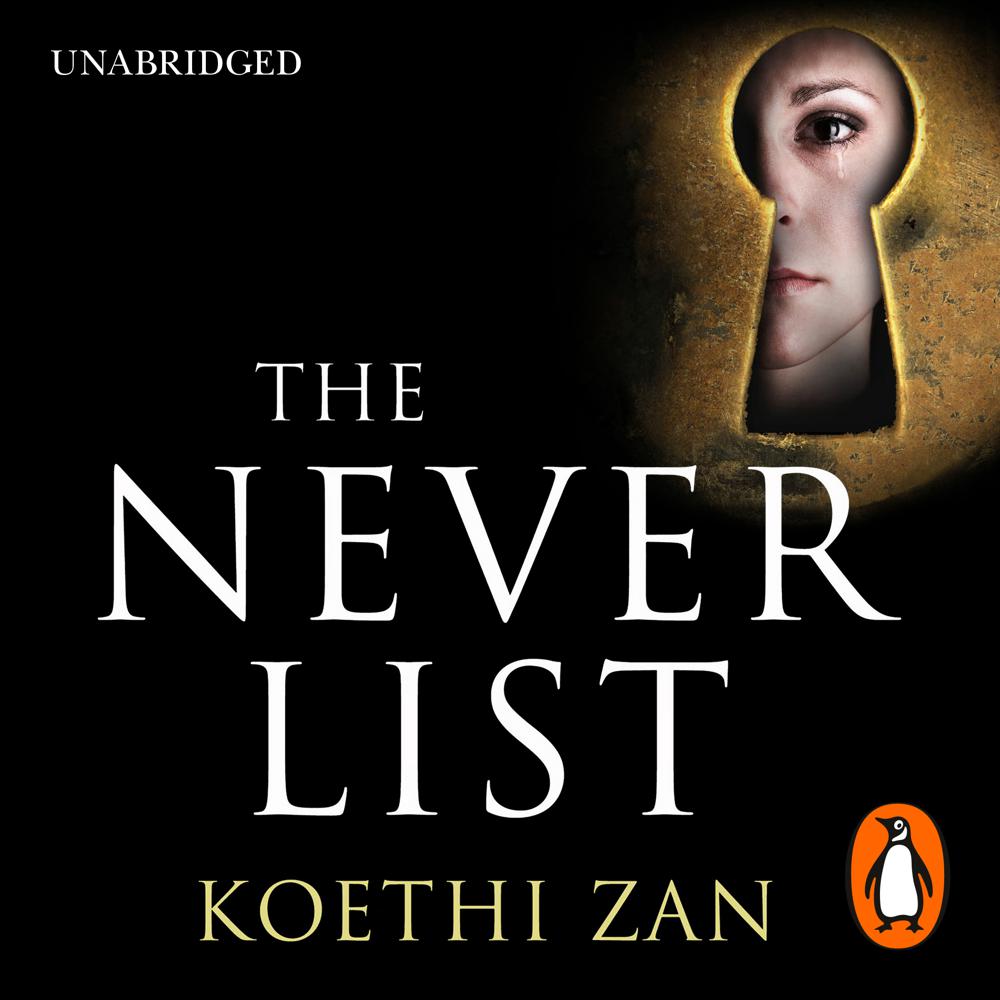 Narrated By: Kristen Sieh
Duration: 8 hours and 39 minutes
What to expect
There were four of us down there for the first thirty-two months and eleven days of our captivity.And then, very suddenly and without warning, there were three. Even though the fourth person hadn't made any noise at all in several months, the room got very quiet when she was gone. For a long time after that, we sat in silence, in the dark, each of us wondering what this meant for her and for us, and which of us would be the next in the box.


NEVER GET IN THE CAR
For years, best friends Sarah and Jennifer kept what they called the 'Never List': a list of actions to be avoided, for safety's sake, at all costs. But one night, they failed to follow their own rules.
NEVER GO OUT ALONE AFTER DARK
Sarah has spent ten years trying to forget her ordeal. But now the FBI has news that forces her to confront her worst fears.
NEVER TAKE RISKS
If she is to uncover the truth about what really happened to Jennifer, Sarah needs to work with the other women who shared her nightmare. But they won't be happy to hear from her. Because down there in the dark, Sarah wasn't just a victim.
NEVER TRUST ANYONE
Genre
Modern & contemporary fiction, Psychological thriller, Crime & mystery fiction, Thriller / suspense fiction, Horror & supernatural fiction
Listen to a sample
A read-in-one-go sort of book, and if you're after a genuinely disturbing thriller to take on holiday this summer, it'll be hard to beat
From the first page of The Never List you have to know how this terrifying book will possibly end...it's impossible to put down. Even a casual glance will tell you this is no ordinary thriller: you will lose sleep over it. A book to devour in one sitting
Instantly enthralling and relentlessly addictive, The Never List will have your eyes boggling and your jaw dangling from the very start - not least because of an absolutely genius humdinger of a twist... A thrilling, frightening, fast-paced and thought-provoking triumph of a debut. Turn off your phone and disable the doorbell, because you will not want to be disturbed
Throat-clutching from the outset! The Never List stands as a sterling example of psychological thriller writing at its best. Cancel appointments and give up on sleep. It's that kind of book
Sent icicles down my spine. One of the scariest thrillers I've ever read. This should be on every mystery reader's must-read list