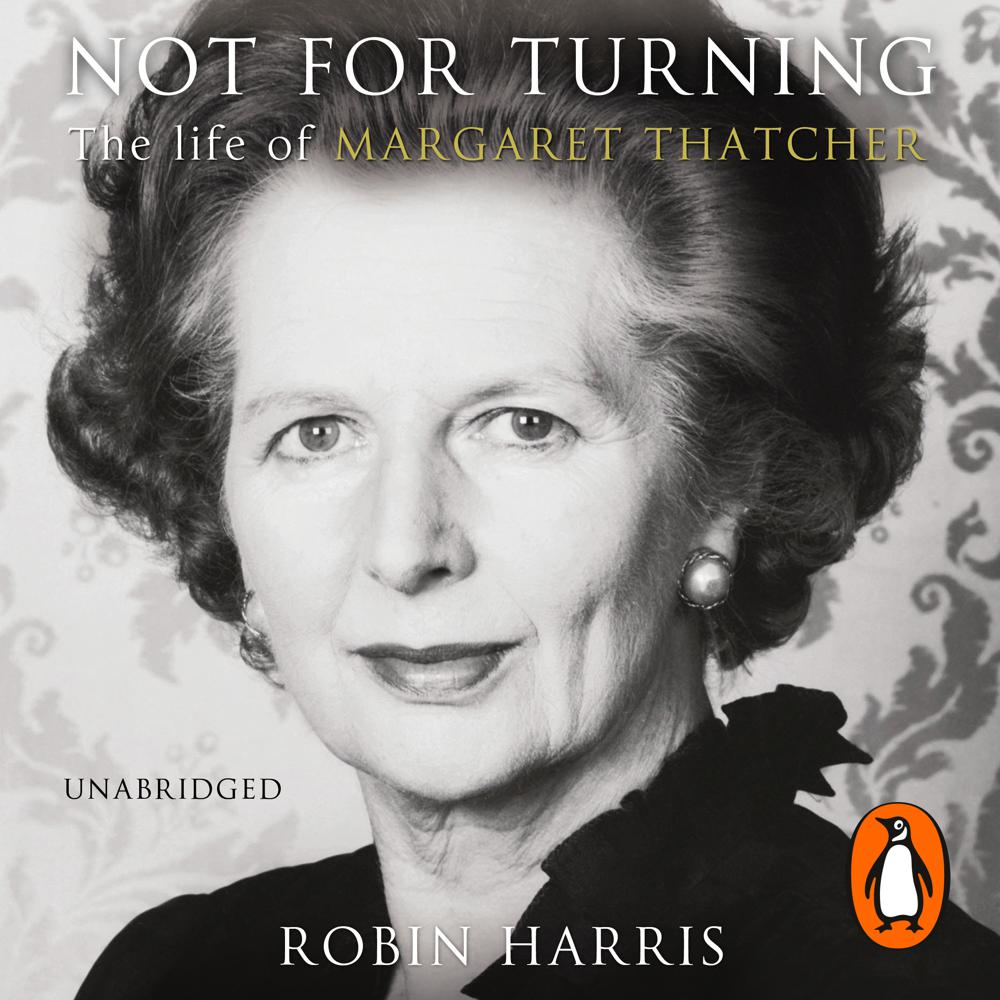 Narrated By: Nigel Anthony
Duration: 17 hours and 50 minutes
What to expect
Margaret Thatcher is one of the most iconic politicians of the twentieth century. With the possible exception of Winston Churchill, no other Prime Minister has had such an impact on modern British history. Like it or not, her radical social and economic policies have made Britain the country it is today. Without Margaret Thatcher there could have been no New Labour, no Tony Blair and no David Cameron.
Now Robin Harris, for many years Thatcher's speechwriter, trusted adviser and the draftsman of two volumes of her autobiography, has written the defining book about this indomitable woman. He tells her extraordinary life story, from humble beginnings above her father's grocer's shop in Grantham, her early days as one of the first women in Westminster who became known as 'Thatcher milk-snatcher' during her days in the Ministry for Education and then as Prime Minister. We follow her through the 'Winter of Discontent', the tribulations of the miners' strike and the Falklands War. And Harris writes a stunning account of her exit from power and tells of her life after number 10.
Genre
Biography: general, Biography: historical, political & military, Political leaders & leadership
Listen to a sample
The political biography of the decade
After all the eulogies, it is refreshing to read about an odd, driven, believable person – rather than some abstract national saviour or demon... Harris is like a long-faithful courtier freed by a monarch's death to speak the truth about them.
[a] lively and accessible insider's account
Remarkable... A vivid and concise study in adversity, triumph and treachery.
No-holds-barred, well-written... contains the most authoritative account of her life after leaving office... a dramatic account.