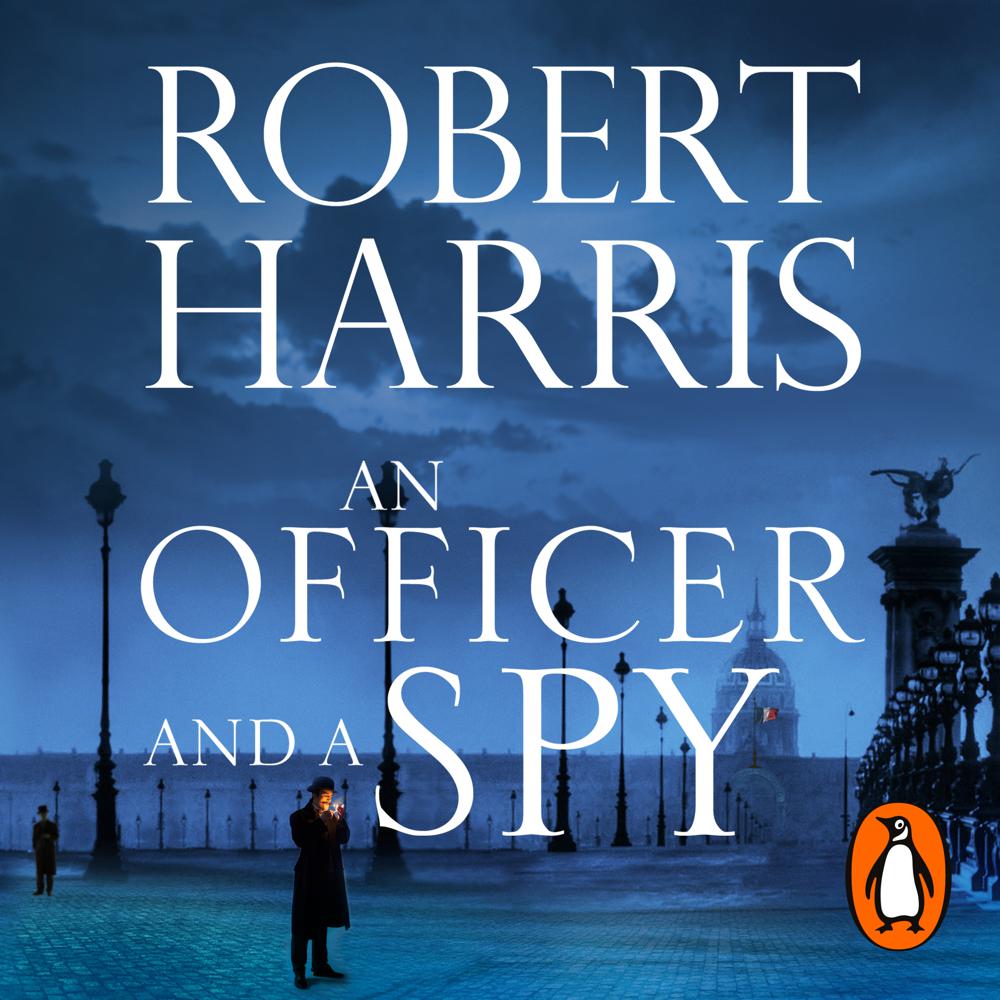 Narrated By: David Rintoul
Duration: 16 hours and 4 minutes
What to expect
They lied to protect their country. He told the truth to save it. A gripping historical thriller from the bestselling author of FATHERLAND.

January 1895. On a freezing morning in the heart of Paris, an army officer, Georges Picquart, witnesses a convicted spy, Captain Alfred Dreyfus, being publicly humiliated in front of twenty thousand spectators baying 'Death to the Jew!'

The officer is rewarded with promotion: Picquart is made the French army's youngest colonel and put in command of 'the Statistical Section' – the shadowy intelligence unit that tracked down Dreyfus.

The spy, meanwhile, is given a punishment of medieval cruelty: Dreyfus is shipped off to a lifetime of solitary confinement on Devil's Island – unable to speak to anyone, not even his guards, his case seems closed forever.

But gradually Picquart comes to believe there is something rotten at the heart of the Statistical Section. When he discovers another German spy operating on French soil, his superiors are oddly reluctant to pursue it. Despite official warnings, Picquart persists, and soon the officer and the spy are in the same predicament…

Narrated by Picquart, An Officer and a Spy is a compelling recreation of a scandal that became the most famous miscarriage of justice in history. Compelling, too, are the echoes for our modern world: an intelligence agency gone rogue, justice corrupted in the name of national security, a newspaper witch-hunt of a persecuted minority, and the age-old instinct of those in power to cover-up their crimes.
Genre
Historical fiction, Espionage & spy thriller
Listen to a sample
Superb . . . Harris demonstrates his unique ability to recreate historical events and turn them into spellbinding thriller . . . Written with scalpel-like precision and the elegance we expect of Harris, there is a passion here that justifies calling it a masterpiece.
Menace and suspense twist tight in a narrative of tremendous tension.
Harris' retelling of the Dreyfus case is as taut and exciting as anything by Forsyth or Follet.
The fact that this novel is seriously riveting is a testament to Robert Harris's storytelling power; he conjures knuckle-blanching suspense from a very well-known piece of history.
A brilliant retelling of a scandal that became one of the most famous miscarriages of justice . . . the most gripping book I've read this year.