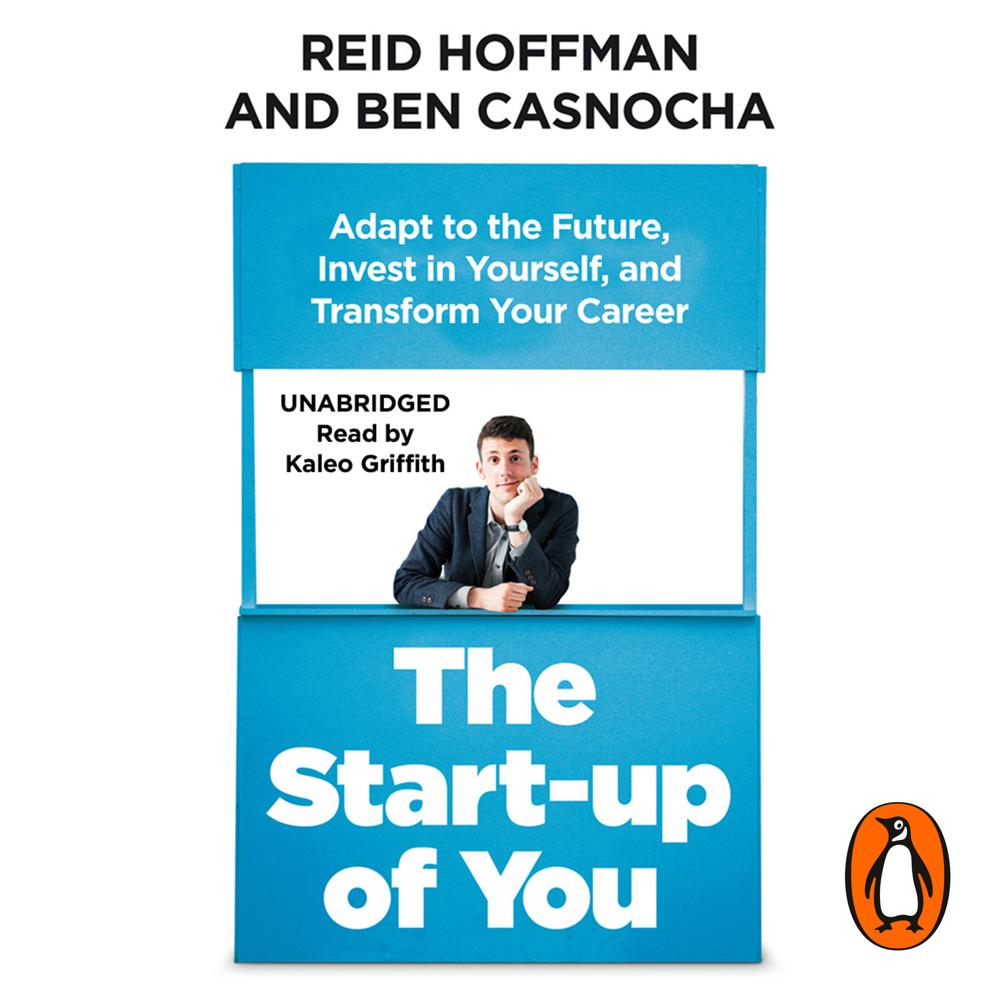 Narrated By: Kaleo Griffith
Duration: 6 hours and 41 minutes
What to expect
From the co-founder and chairman of LinkedIn and author Ben Casnocha comes a revolutionary new book on how to apply the strategies of successful entrepreneurship to your career: in other words, how to run the 'start-up of you'.
In a world where wages are virtually stagnant, creative disruption is rocking every industry, global competition for jobs is fierce, and job security is a thing of the past, we're all on our own when it comes to our careers. In the face of such uncertainty, the key to success is to think and act like an entrepreneur: to be nimble and self-reliant, to be innovative, and to know how to network and stand out from the crowd. And this is precisely what Hoffman and Casnocha show you how to do in a book that is both inspirational and supremely practical.
Just as LinkedIn is the one online community that no professional can afford not to belong to, this is the book that no professional can afford to be without.
Genre
Careers guidance, Advice on careers & achieving success, Self-help, personal development & practical advice
Listen to a sample
It is the optimism of Silicon Valley that infuses this book: there is still hope for those striving to break into the charmed circle
[An] extremely interesting and informative read
Being an entrepreneur isn't really about starting a business. It's a way of looking at the world: seeing opportunity where others see obstacles, taking risks when others take refuge. Whatever career you're in ­ or want to be in ­The Start-Up of You holds lessons for success.
Rather than containing the usual tranch of aphorisms and advice on how to create lists of things you want to achieve, The Start-up Of You suggests arranging your career like a business … We challenge you not to be inspired
The most compelling parts of this book are the ones that look at the importance of developing and exploiting professional networks. As well as explaining network intelligence, or why your contacts' contact may be the best source of leads about potential jobs, the book also gives numerous tips - including ones gleaned from the world of online dating - about how best to broker effective relationships