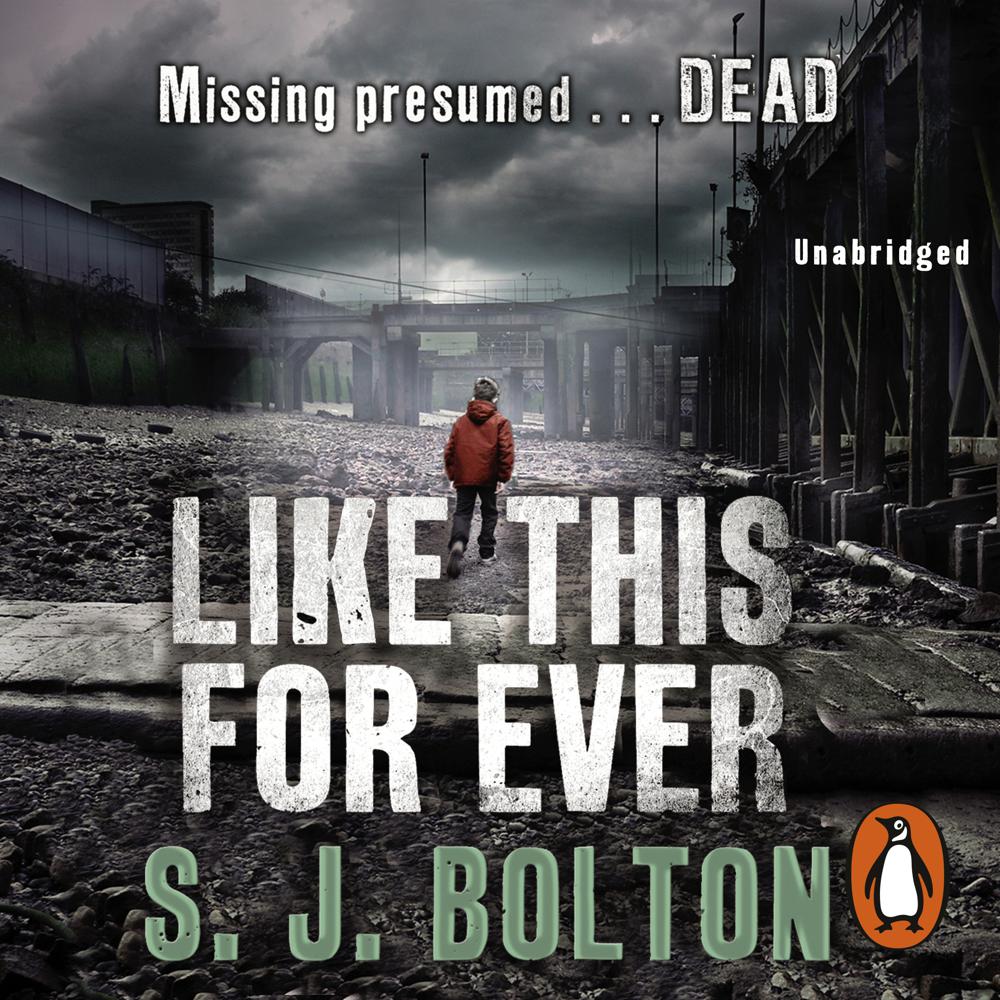 Narrated By: Lisa Coleman
Duration: 11 hours and 51 minutes
What to expect
The heart-hammering thriller from the queen of the London crime scene.

'Spine-tingling suspense!' LISA GARDNER
A serial killer is being closely watched by one young boy.
Barney knows the killer will strike again soon. The victim will be another boy, just like him. He will drain the body of blood, and leave it on a Thames beach.
There will be no clues for detectives Dana Tulloch and Mark Joesbury to find.
There will be no warning about who will be next.
There will be no good reason for young policewoman Lacey Flint to become involved . . . And no chance that she can stay away.
*LIKE THIS, FOR EVER is published as LOST in the US*
Genre
Adventure fiction, Crime & mystery fiction, Thriller / suspense fiction, Modern & contemporary fiction
Listen to a sample
Ingenious
Bolton rules the world of psychological thrillers
Close-to-the-bone red herrings skillfully strewn across the detectives' paths, convincing cop-shop procedure, and perceptively drawn secondary characters help push this contemporary crime novel ahead of the pack . . . Bolton looks deep into the lost-soul madness of a killer and makes her vision all too horribly real.
Bolton sets aside the gothic-tinged atmosphere of her early novels in favor of a more visceral sensibility, exerting immediate and continuing pull by stepping in and out of an unnamed killer's mind . . . a nail-biting thriller
Nail-biting, spine-tingling, up-till-4a.m.-because-you-need-to-know-how-it-finishes tension!