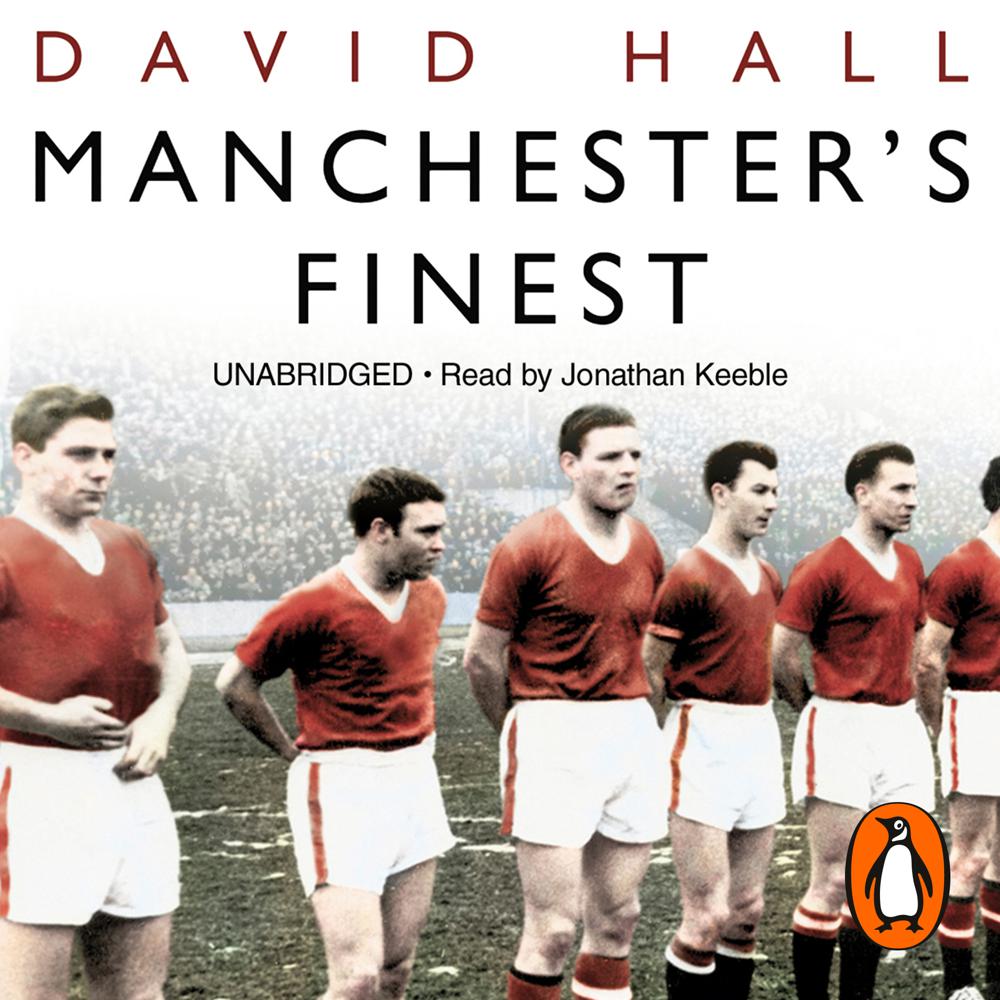 Narrated By: Jonathan Keeble
Duration: 10 hours and 51 minutes
What to expect
On 6 February 1958, British European Airways flight 609 crashed in a blizzard on its third attempt to take off from an icy runaway in Munich. On board were the Manchester United football team as well as a number of journalists and other passengers. News of the disaster sent shockwaves around the world. For people who lived in Manchester at the time and for football fans throughout Britain it was one of those moments when everybody remembers exactly where they were and how they heard the terrible news.
Manchester United, nicknamed the Busby Babes after their manager, Matt Busby, who had created the world-beating side, were the leading team of the day. Seven of their players were killed instantly in the crash. Three weeks later Duncan Edwards, one of the most promising players ever to come out of England, lost his battle for life. Two other players, Jackie Blanchflower and Johnny Berry, were so severely injured that they were never able to play again.
Manchester's Finest tells of this terrible air crash, but it is also the story of the immediate aftermath of the disaster and the effect on the city of Manchester. It paints a vivid picture of Manchester at that time, from February 1958 to the end of the season in May when a patched-up team, carried along on a great wave of emotion, reached the FA Cup Final. It is about the fans, the people of Manchester and about the place of a football team in the heart of a city.
Genre
Biography: sport
Listen to a sample
Where David Hall's deeply humbling book differs, is that he offers a supporter's perspective of one of the most intimate tragedies of post-war Britain, one which united an entire nation, irrespective of one's club loyalties, in grief. [A] heart-rending tribute to a side that had become great ambassadors for club and country - both on and off the pitch.
Excellent
Fitting tribute to a sport's tragic loss
Not only the best book on Munich, but one of the very best books on the United. I presumed there was nothing new to say on the crash, but David Hall proved me completely wrong. It's a totally refreshing account, and Hall captures brilliantly the atmosphere of Manchester in those winter days of 1958.
Almost everything we've ever read about Munich has been from the point of view of the victims and the survivors - so David Hall's book is a welcome and fascinating record of what it was like to be an 11-year-old Mancunian whose team had its heart ripped out on a foreign airfield. It is the mass of telling detail which makes this book so interesting... intimate and personal.