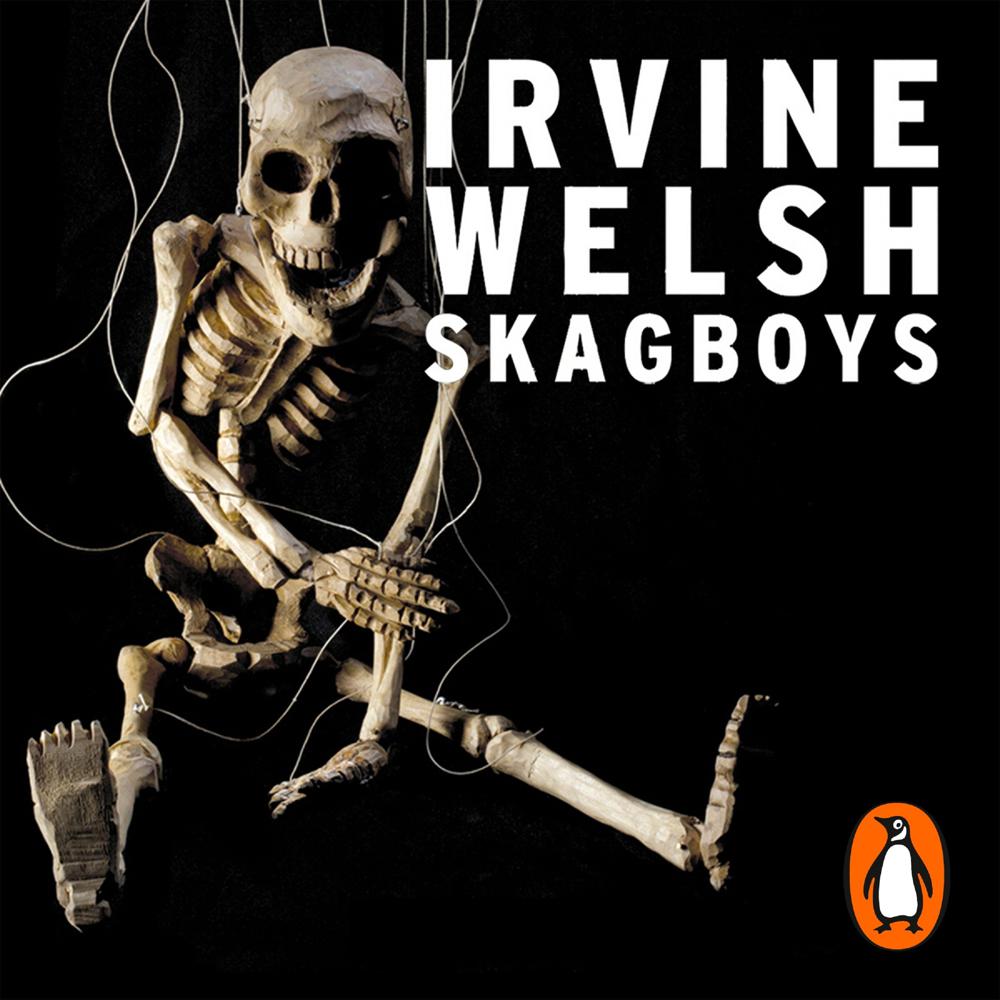 Narrated By: Tam Dean Burn Burn
Duration: 1 day and 48 minutes
What to expect
Mark Renton has it all: he's good-looking, young, with a pretty girlfriend and a place at university. But there's no room for him in the 1980s. Thatcher's government is destroying working-class communities across Britain, and the post-war certainties of full employment, educational opportunity and a welfare state are gone. When his family starts to fracture, Mark's life swings out of control and he succumbs to the defeatism which has taken hold in Edinburgh's grimmer areas. The way out is heroin.
It's no better for his friends. Spud Murphy is paid off from his job, Tommy Lawrence feels himself being sucked into a life of petty crime and violence - the worlds of the thieving Matty Connell and psychotic Franco Begbie. Only Sick Boy, the supreme manipulator of the opposite sex, seems to ride the current, scamming and hustling his way through it all.
Skagboys charts their journey from likely lads to young men addicted to the heroin which has flooded their disintegrating community. This is the 1980s: a time of drugs, poverty, AIDS, violence, political strife and hatred - but a lot of laughs, and maybe just a little love; a decade which changed Britain for ever. The prequel to the world-renowned Trainspotting, this is an exhilarating and moving book, full of the scabrous humour, salty vernacular and appalling behaviour that has made Irvine Welsh a household name.
Genre
Modern & contemporary fiction
Listen to a sample
Trainspotting may be a masterpiece but Skagboys is the reason the artist painted it, and sometimes that's the most compelling story.
The voice of punk, grown up, grown wiser and grown eloquent.
Welsh's descriptive style is masterful - crude, violent and poetic by turns - but it is dialogue for which he has the Midas touch... Its banter, outrage and razor wit sing off the page. A film, one suspects, isn't far off.
I ended up charmed beyond measure, if that is the right word for a novel whose odd moments of poignance are regularly booted into touch by death, disillusionment and dereliction.
I'm not sure that in 2012 there will be a single novel, never mind half a dozen, with more verve or nous or life in it than Skagboys. Ye kin pure tell they Booker gadgies'll no huv the baws but…