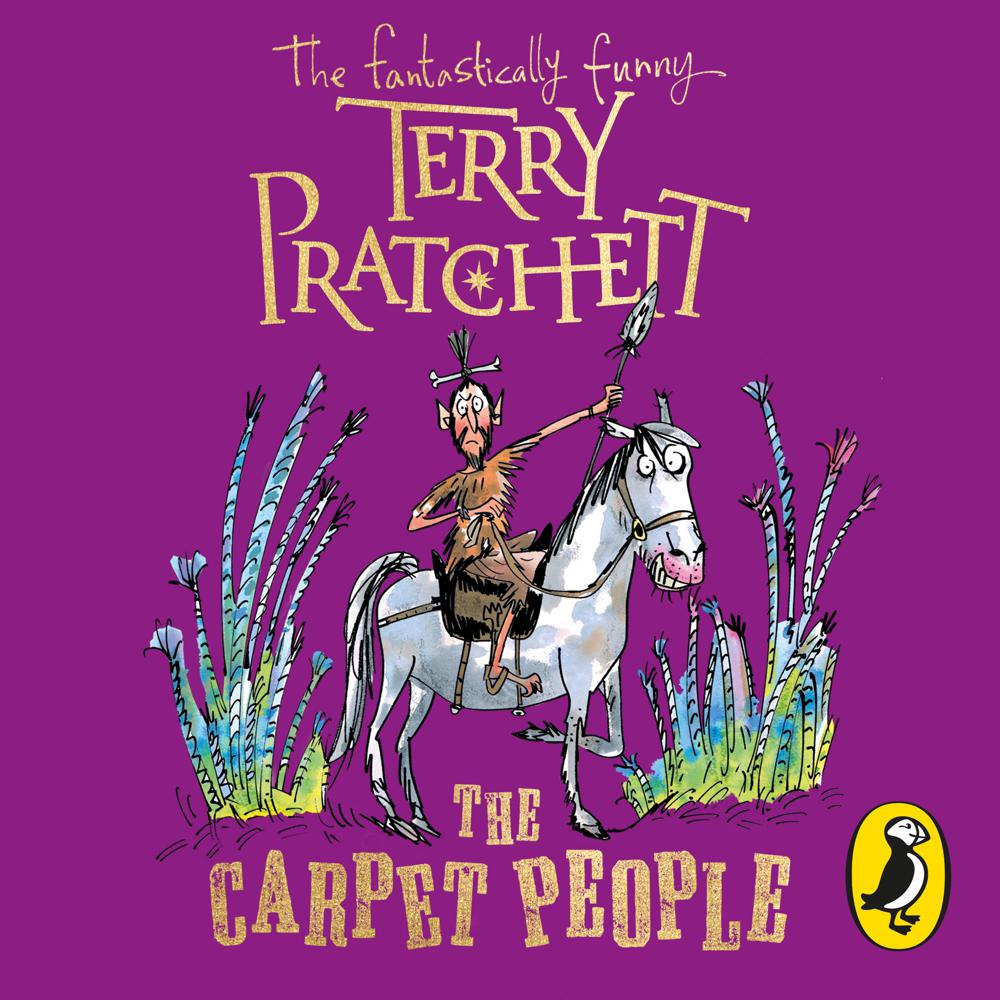 Narrated By: Richard Mitchley
Duration: 4 hours and 40 minutes
What to expect
In the beginning, there was nothing but endless flatness. Then came the Carpet...

That's the old story everyone knows and loves (even if they don't really believe it). But now the Carpet is home to many different tribes and peoples and there's a new story in the making. The story of Fray, sweeping a trail of destruction across the Carpet. The story of power-hungry mouls - and of two Munrung brothers, who set out on an adventure to end all adventures when their village is flattened.

It's a story that will come to a terrible end - if someone doesn't do something about it. If everyone doesn't do something about it...

A hilarious fantasy, co-written by Terry Pratchett, aged seventeen, and master storyteller, Terry Pratchett, aged forty-three.
Genre
Children's / Teenage fiction: Fantasy, Children's / Teenage fiction: Action and adventure stories, Children's / Teenage fiction: Humorous stories
Listen to a sample
Only a writer with a masterstroke of imagination could place an entire empire of goodies and baddies within the fronds of a carpet
Carpets are never the same once you've read this . . . Terry Pratchett's carpet empire is an enchanting and insightful commentary on how different people in any worlds interact.
For readers who are attracted to epic but not quite ready for the weightiness of Tolkien, this is a perfect entrée; for those who have loved or will love Pratchett, it's simply a must read.
The perfect starting place for young readers . . . seasoned Pratchett fans will just revel in his wit, his subversion of tropes and his sense of humanity.
A unique piece of high fantasy . . . Now very witty and politically aware in its revised version with the new ending