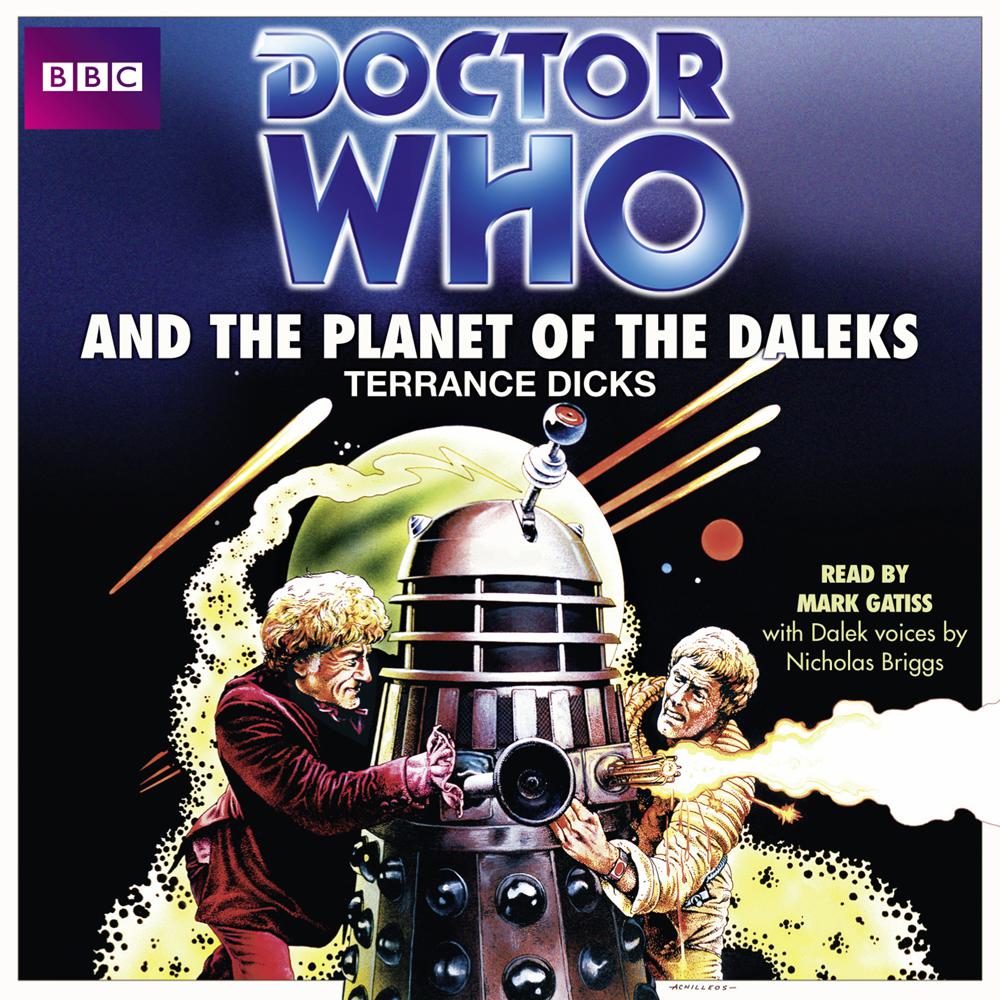 Narrated By: Mark Gatiss
Duration: 3 hours and 3 minutes
What to expect
'Jo peered through the panel and saw - nothing. Yet someone had entered the cabin. She could hear hoarse breathing and stealthy padding footsteps. A beaker rose in the air of its own accord, then dropped to the floor...'
After pursuing the Daleks through space, Doctor Who lands on the planet of Spiridon, in the midst of a tropical jungle... and finds more than Daleks. Vicious plants spitting deadly poison, invisible Spiridons attacking from all sides and, in hiding, a vast army waits... for the moment to mobilise and conquer. Mark Gatiss, who has written and appeared in several
Doctor Who
episodes, reads Terrance Dicks' complete and unabridged novelisation, first published by Target Books in 1976.
Genre
Science fiction
Listen to a sample
Terrance Dick's Target novelisation of Terry Nation's teleplay is a model of economy – all action and dialogue – and Gatiss's sometimes breathless narration complements this perfectly, while also evoking the excitement with which the original Target novels were read by fans in the 1970s.
Dicks' novel... imbues the story with a freshness and vitality which was lacking on screen.