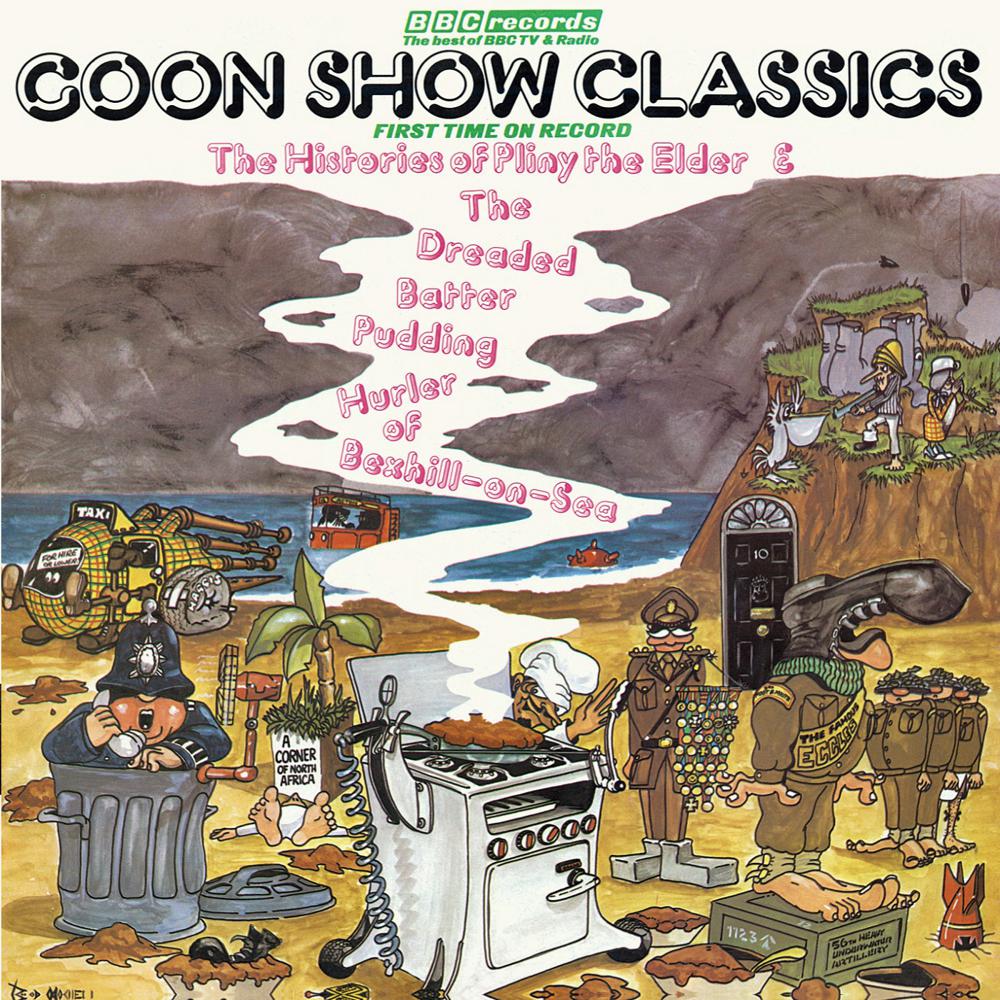 Narrated By: Harry Secombe, Peter Sellers, Spike Milligan
Duration: 56 minutes
What to expect
The Dreaded Batter Pudding Hurler of Bexhill-on-Sea
: No fewer than 38 Batter Puddings have been hurled at Minnie Bannister, the world famous poker player. (Give her a good poker and she'll play any tune you like.) A madman is at large so it's time to call in Scotland Yard!
The Histories of Pliny the Elder
: The mighty Julius Caesar has invaded Ancient Briton, only to be greeted by none other than Eccles. Undeterred, Caesar and the might of the Roman army prepare for battle, while the Britons prepare for a game of football. However, Caracticus Seagoon will never surrender to Rome - he will fight them up the hill and down Mrs Dale. Vintage Beeb: classic albums first available as BBC LPs, now on CD and download for the first time ever.
Genre
Radio, Humour
Listen to a sample