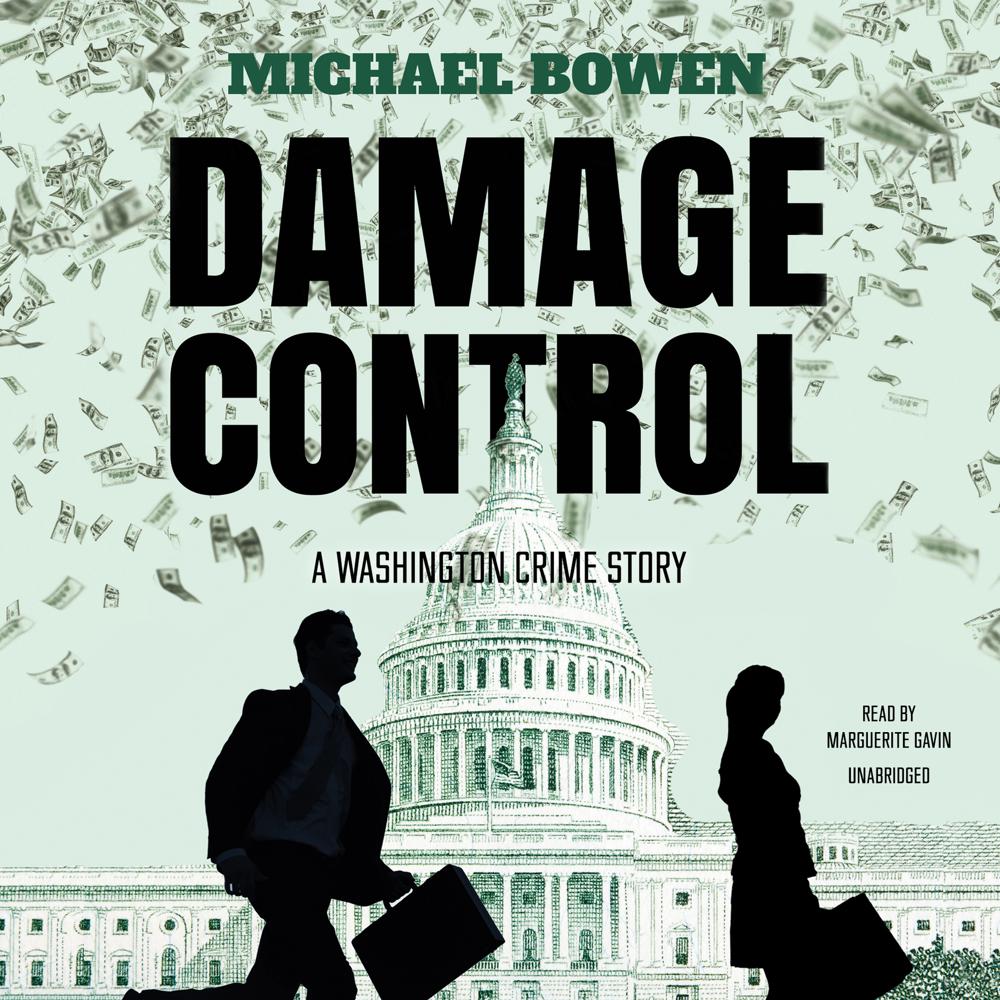 Narrated By: Marguerite Gavin
Duration: 6 hours and 13 minutes
What to expect
When Jerzy Schroeder, a shadowy gray-market hustler and aspiring crony capitalist, is murdered while Josie Kendall is hitting him up for a million dollars to help him cash in on alternative-energy funding, the police suspect her of adultery and her husband, Rafe, of homicide. Josie, who works for Majority Values Coalition, an "activist fundraising organization," is a new but passionate Washington, DC, player. Rafe, long a Washington insider, is passionate about Josie and about supporting her learning curve on how Washington works.
For Josie and Rafe, this isn't a murder investigation but a political damage-control problem. They'll need a full arsenal, since, as one capital insider points out, "A damage control strategy that hasn't succeeded within thirty days has failed." They attack the issue with an array of finely tuned skills: strategic leaks, manipulation of the media, judicious use of inside information, and a flexible attitude toward the truth―plus the assistance of Josie's Uncle Darius, a veteran spin doctor with surprising connections, who is, luckily, out on parole. Along the way, Josie will have to decide whether there are ethical lines that even she won't cross.
In this House of Cards scenario, determining who actually murdered Schroeder is a low-priority problem, but Josie manages to do that as well. It's all in a day's—or, rather, thirty days'—work.
Genre
Crime and mystery: women sleuths, Crime and mystery: private investigator / amateur detectives, Narrative theme: Politics
Listen to a sample
"Bowen's convoluted series kickoff, a political thriller, opens with a bang…Bowen has a good ear for dialogue and clearly knows the hobnobbing ways of DC power politics."
"Harvard lawyer Bowen, a passionate political junkie, takes readers on a roller-coaster ride through DC's underbelly…Those who love House of Cards and anyone following the current presidential campaign will eagerly turn these pages."
"Bowen…follows thirty tumultuous days in the life of a Washington fundraiser who's been put on the spot…The high-speed exposition leads to a brightly disillusioned tour of DC institutions that shine more vividly than the people who represent them in Bowen's ebullient antidote to election-season blues."