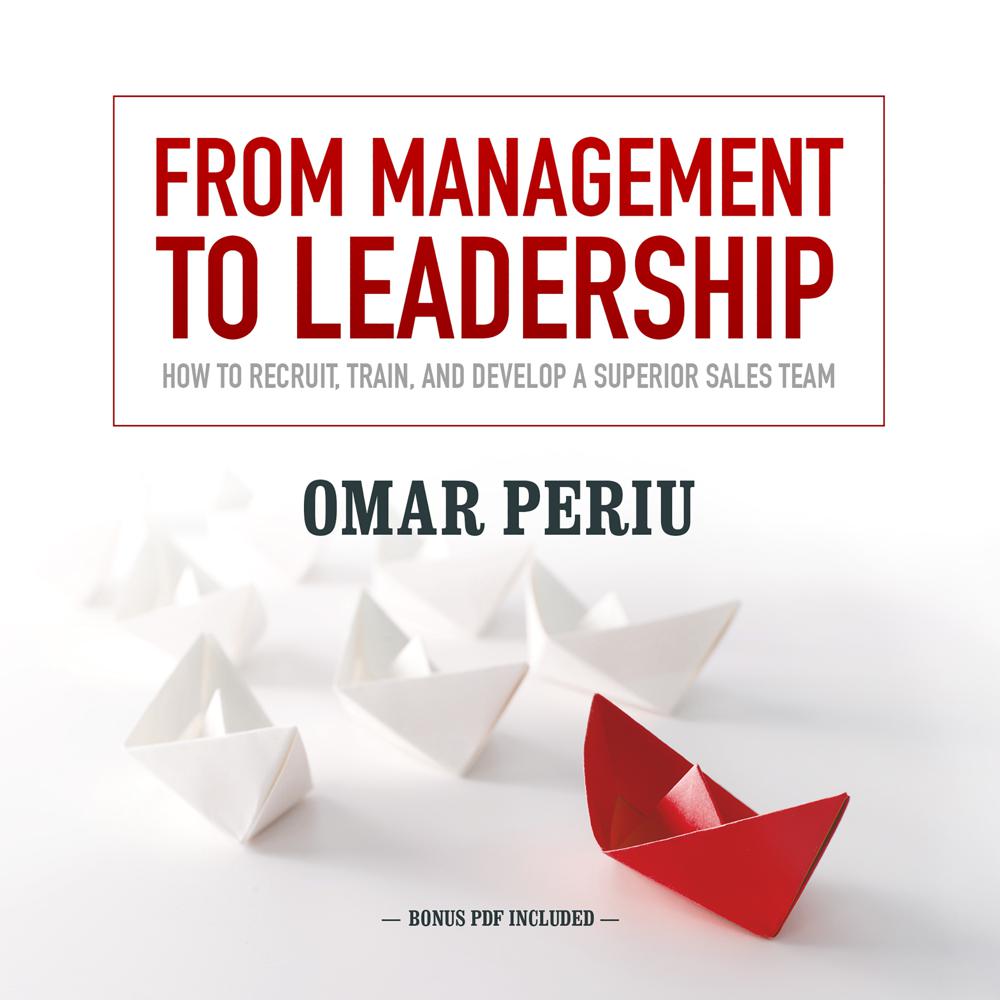 Narrated By: Omar Periu
Duration: 6 hours and 50 minutes
What to expect
All too often, sales people are promoted into sales management positions with little or no training on how to manage. The thinking is that since they've been on the sales team, they know everyone and how to work with them. Even when that is the case, leading a sales team requires a different skill set than selling. Yes, selling is involved—selling the team on setting high goals and meeting them—but managing others who report to you requires a different mindset than working with buyers.
In this program, you'll learn the qualities of superior leadership and how to recruit and manage a successful sales team. You'll start to develop the communication skills required to inspire and motivate your team. This includes how to establish winning incentives and rewards above and beyond commissions; how to maximize the time you commit to sales meetings and team-building strategies. Implementing the strategies in this program and accompanying PDF workbook will help you get the results you want from your sales team.
In From Management to Leadership you will learn
how to develop the mindset of a leading manager,simple strategies for planning and running truly effective sales meetings, andmethods of motivating sales teams and individuals.
Contents include:
What Do You Want from Your Management Career?Creating and Managing an Effective Sales TeamEffective Recruiting MethodsInterviewing Salespeople ProperlyEncouraging the Maverick ThinkerYou're the Decision MakerAim High: Setting and Maintaining Sales GoalsTraining for Today's MarketplaceMotivating SalespeopleMotivating Through Incentives and RewardsDo it Yourself or Delegate?Managing Effective Sales MeetingsCommunicating ClearlyManaging ChangeMinimize Stress, Maximize TimeIn Pursuit of Greatness
FROM MANAGEMENT TO LEADERSHIP
PDF WORKBOOK
*This audiobook was previously titled Sales Leadership.
Genre
Management and management techniques, Management: leadership and motivation
Listen to a sample