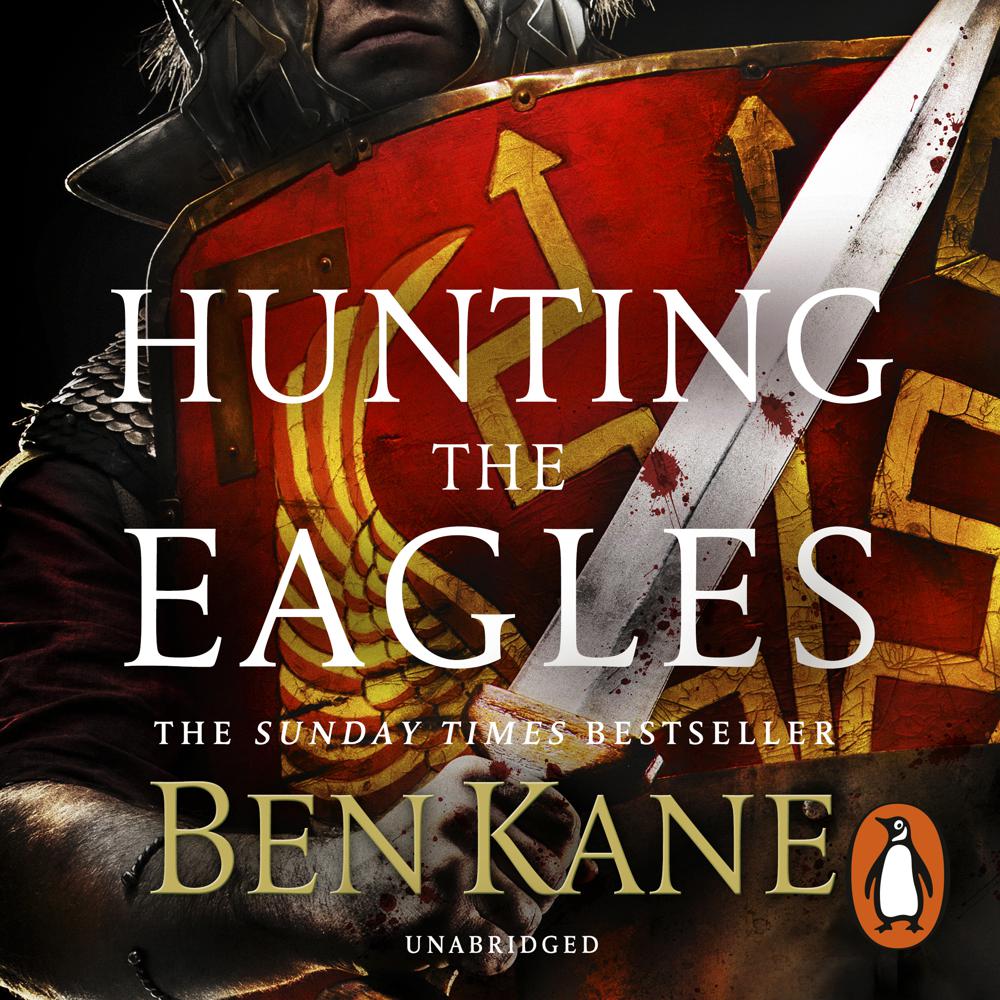 Narrated By: David Rintoul
Duration: 13 hours and 1 minute
What to expect
From 'the rising star of historical fiction' (Wilbur Smith) a new Eagles of Rome novel, by the Sunday Times bestselling author of Eagles at War.

AN ARMY DEFEATED
AD 14: Five long years have passed since the annihilation of three legions in the wilds of Germania. Although the bones of 15,000 soldiers now moulder in the Teutoburg Forest, not all the Romans were slain in the bloody ambush.
A CENTURION OUT FOR VENGEANCE
Demoted, battle-scarred and hell-bent on revenge, Centurion Tullus and his legionaries begin their fightback. Ranged against them is the charismatic chieftan Arminius, who is gathering thousands of hostile tribesmen, and determined to crush the Romans for a second time.
AN EAGLE RECOVERED
The eagle belonging to Tullus' old legion is still in enemy hands, but as the Romans' reprisals take their army deep into German tribal lands, he remains convinced that it is within reach. But Arminius and his warriors are perilously close. As battle begins, Tullus and his comrades know they must fight as never before - just to stay alive...
Genre
Historical fiction, War, combat & military fiction
Listen to a sample
Kept me riveted to the page for every word. You will honestly struggle to find any more real characters in any Roman book. I highly recommend this and all Ben Kane's books, if you have not read his work… why?? please go do so.
Excellent…another compelling, dark tale
Hunting the Eagles is a fantastic novel, a triumph of Roman historical fiction, as thrilling as you could ask for, while still showing how complicated the situation was, how frenzied, on the borders of the empire. The setting is so well done. Ben Kane's thorough research into the period, warfare and the location really pays off. Hunting the Eagles is not only a terrific follow up to Eagles of War, one of the best books of 2015 in my opinion, but also superb in its own right.
A triumph
The portrayal of the characters was sublime. Totally believable. The battle scenes were vivid and were very real in the telling. It was like being there, without the threat of being brutally maimed or killed, of course!...Eagles at War is now definitely on my 'to be read' list.