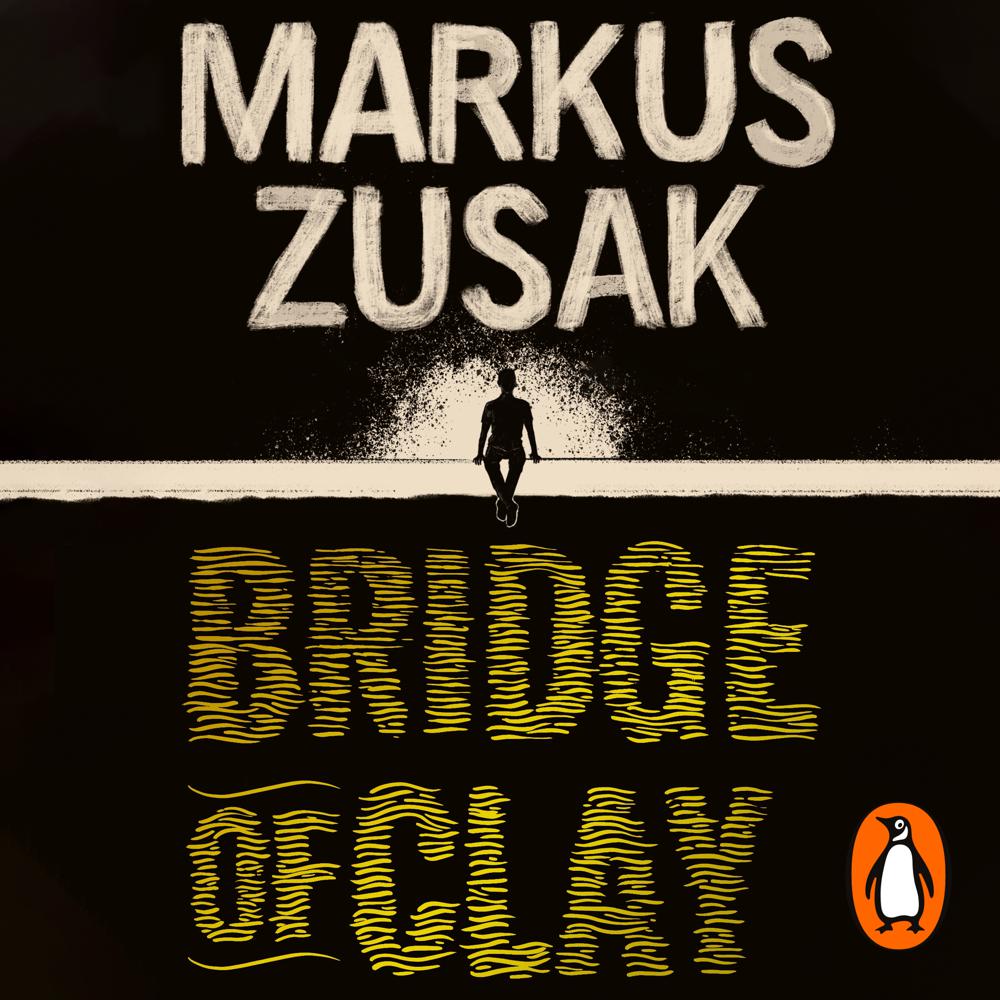 Narrated By: Markus Zusak
Duration: 14 hours and 36 minutes
What to expect
Random House presents the audiobook editon of Bridge of Clay, written and read by Markus Zusak.

THE EPIC NEW NOVEL FROM THE AWARD-WINNING, BESTSELLING AUTHOR OF THE BOOK THIEF
***********************
Here is a story told inside out and back to front
Five Dunbar brothers are living – fighting, loving, grieving – in the perfect chaos of a house without grown-ups. Today, the father who left them has just walked right back in.
He has a surprising request: Who will build a bridge with him?
It is Clay, a boy tormented by a long-buried secret, who accepts. But why is Clay so broken? And why must he fulfil this extraordinary challenge?
Bridge of Clay is about a boy caught in a current, a boy intent on destroying everything he has in order to become everything he needs to be. Ahead of him lies the bridge, the vision that will save both his family and himself.
It will be a miracle and nothing less.
At once an existential riddle and a search for redemption, this tale of five brothers coming of age in a house with no rules brims with energy, joy and pathos. Written in Markus Zusak's distinctive style, it is a tour de force from a master storyteller of the heart.
Markus Zusak's epic new novel BRIDGE OF CLAY is due out this October 2018
*****************************
'A captivating book with a mighty, fearless heart, BRIDGE OF CLAY is filled with characters to believe in and care about ... achingly moving, delightfully funny, and thoroughly uplifting.' M L STEDMAN, bestselling author of The Light Between Oceans
Genre
Modern & contemporary fiction, Narrative theme: Coming of age, Narrative theme: Social issues
Listen to a sample
This vast novel is a feast of language and irony. There is sly wit on every page... it is hard not to fall a bit in love with it.
The wait is over.
[Zusak] flings his readers straight into the deep end of his new vast, teeming novel . . . Warm and heartfelt . . . This is a tale of love, art and redemption; rowdy and joyous, with flashes of wit and insight, and ultimately moving.
If The Book Thief was a novel that allowed Death to steal the show... [its] brilliantly illuminated follow-up is affirmatively full of life.
Bridge of Clay has been more than a decade in the making, and it shows: The characters are clearly loved, and the artistry of language will leave you gasping at times.