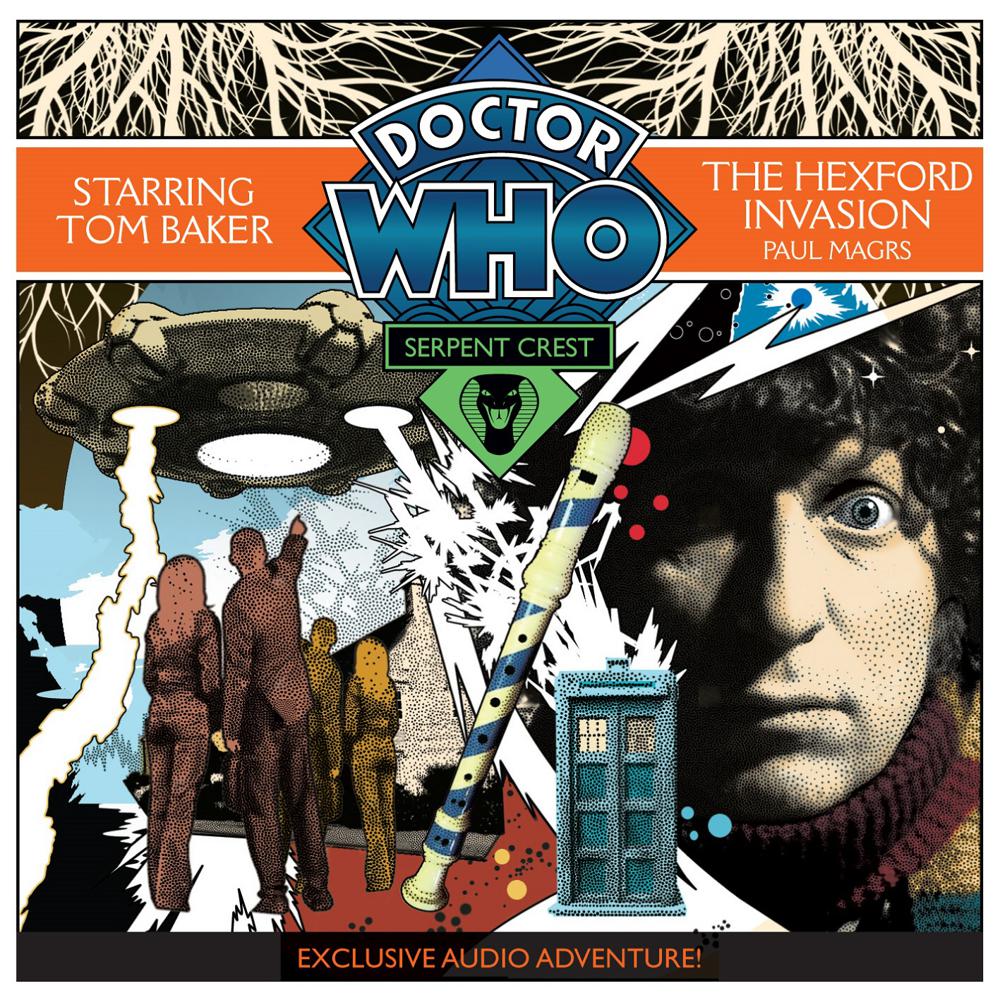 Narrated By: , Susan Jameson, Tom Baker
Duration: 56 minutes
What to expect
It's been many months since the Doctor was in Hexford, and Mrs Wibbsey keenly feels his absence. As her grave suspicions about her new neighbour grow, she is in danger of becoming ostracised from village life. When Mike Yates turns up at Nest Cottage with a visitor in tow, Mrs Wibbsey's life is turned even further upside down. Why has this strange new fellow appeared - and can he really be who Mike thinks he is? With UNIT watching the skies, and a strange forest growing daily around the village perimeter, it comes as little surprise when an enormous spaceship slides into view and dominates the skyline. Who is watching Hexford, and what do they want? Never has Mrs Wibbsey needed the Doctor more. But can she cope with two...? With Tom Baker as the Doctor, Susan Jameson as Mrs Wibbsey, Richard Franklin as Mike Yates, Cornelius Garrett as Reverend Tonge, David Troughton as the Visitor, Nerys Hughes as Deirdre and Joanna Tope as Tish,
The Hexford Invasion
is the fourth of five linked stories written by Paul Magrs.
Genre
Films, cinema, Television, Radio, Science fiction
Listen to a sample
With a number of surprises, and a recreation of another past era, this penultimate episode of Serpent Crest is one of the most enjoyable in the series to date.
The unexpected pleasure of David Troughton stepping into his father's shoes in the role of the Second Doctor is a sheer delight, with David capturing this incarnation's quirks and mannerisms while never bordering on pastiche, and still managing to instil the part with his own particular style.