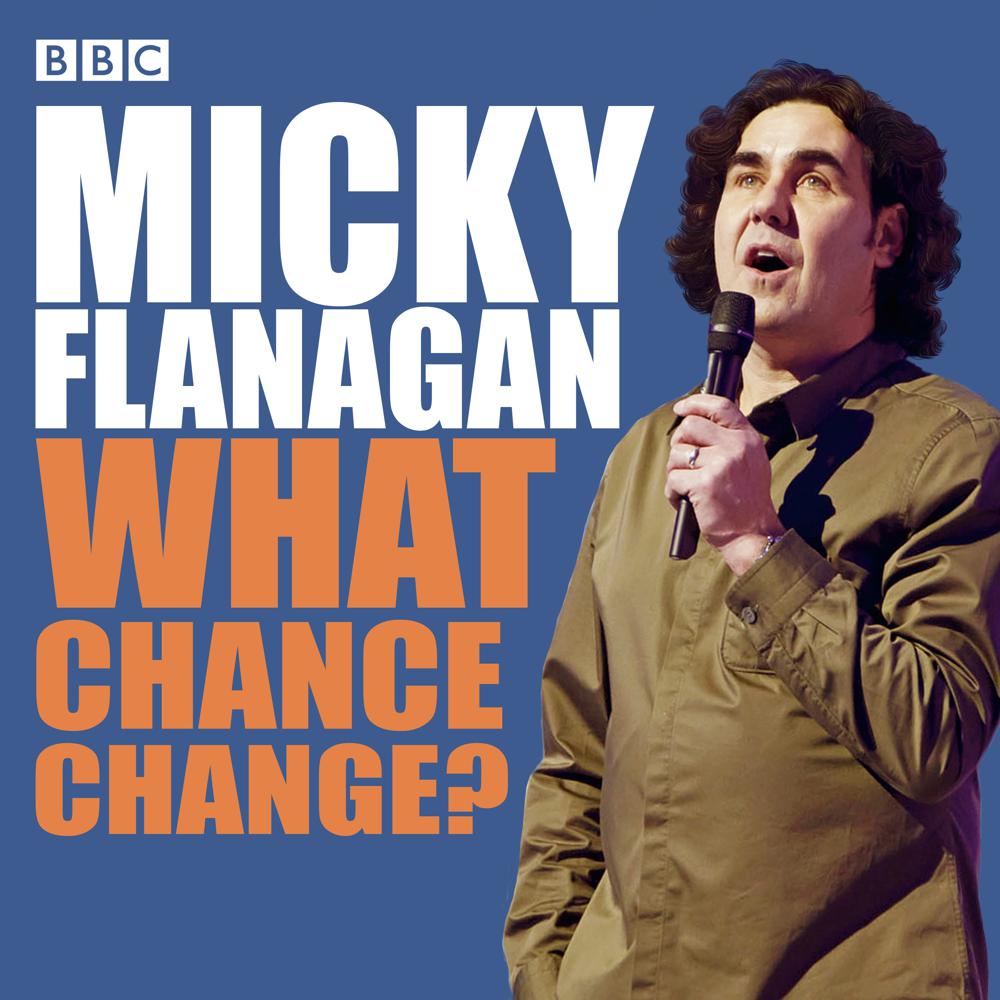 Narrated By: Micky Flanagan
Duration: 1 hour and 50 minutes
What to expect
The complete BBC radio series of Micky Flanagan's autobiographical comedy show – plus pilot episode
'Excellent, funny and poignant' Miranda Sawyer, The Observer
Based on his Edinburgh Comedy Award-nominated show What Chance Change?, Micky Flanagan's debut radio series combines brilliant stand-up with insightful behind-the-scenes interviews to tell the story of his life from the 1970s to the 2000s.
These four episodes chart the Cockney comedian's progression from working-class Herbert to middle-class intellectual giant – and being awkwardly caught between both worlds. Via hilarious jokes and sharply-observed comic routines, Micky takes us from the mean streets of the East End to the leafy lanes of East Dulwich, outlining his rise to fame from Billingsgate fish porter to successful entertainer, from Sunblest to panini, tabloids to broadsheets and the street party to the dinner party. We hear how he left school without qualifications, ran away to New York to be an international lover and player, returned to education to become a teacher, and settled down with his wife and built his stand-up career.
Chatting to family, friends and special guests – including sociology professor Paul Willis, millionaire plumber Charlie Mullins, and fellow comedian Sean Lock – he considers how his upbringing shaped his identity, discusses the thorny issue of class and comedy, and explains how, over four decades, taking chances has changed his life.
Written and performed by Micky Flanagan
Produced by Tilusha Ghelani
First broadcast on BBC Radio 4, 25 May-15 June 2010 (Series 1)
Genre
Films, cinema, Television, Radio
Listen to a sample