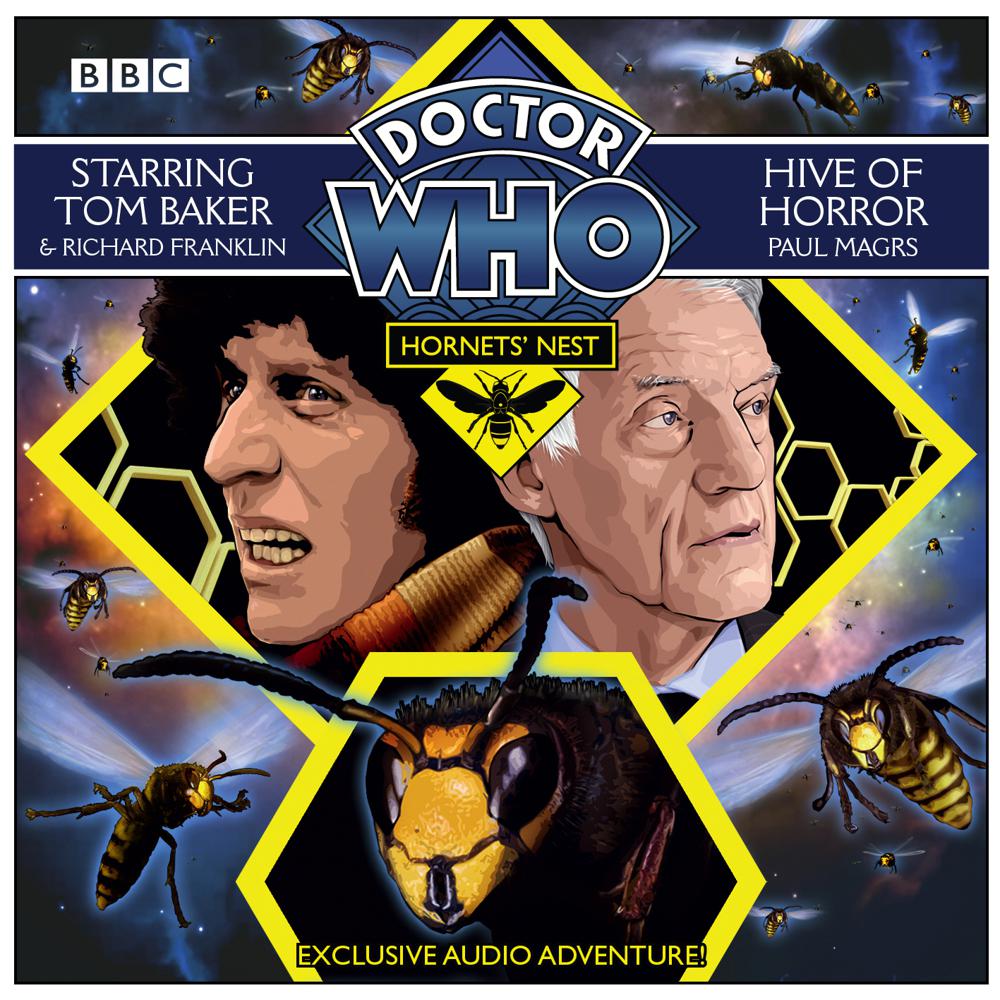 Narrated By: , Richard Franklin, Tom Baker
Duration: 1 hour and 10 minutes
What to expect
As a new day breaks over Nest Cottage, the Doctor and Mike know they have to face their enemy for a final confrontation. Reduced to miniature size, and with Mrs Wibbsey along as an unwilling adventurer, they venture inside the hornets' nest itself. The Queen lies in wait for the enemy which she and her brood have faced so many times over the millennia. If she is to guarantee the survival of her alien hornet race for another thousand years, this is a battle she must win! The loyalty of the Doctor's friends will be tested to the limit. And perhaps, at last, they will all understand why Mike Yates is so important... With Tom Baker as the Doctor, Richard Franklin as Mike Yates, Susan Jameson as Mrs Wibbsey and Rula Lenska as the Queen, 'Hive of Horror' is the fifth of five linked stories written by the acclaimed Paul Magrs. '... Baker delivers the drama and intensity that you recognise from the Fourth Doctor of old' - Doctor Who Magazine.
Genre
Science fiction, Films, cinema, Television, Radio
Listen to a sample
... an exciting adventure, compelling and nicely delivered
a fulfilling and rewarding culmination to this extraordinary series of linked adventures... Hive of Horror – and, indeed, the Hornets' Nest series as a whole – really stands out as being something a little different; something unique.
... a rip-roaring conclusion to the overall arc, with a gripping confrontation between the Doctor and his nemesis the Hornet Queen (Rula Lenska) that more than satisfactorily wraps up the storyline