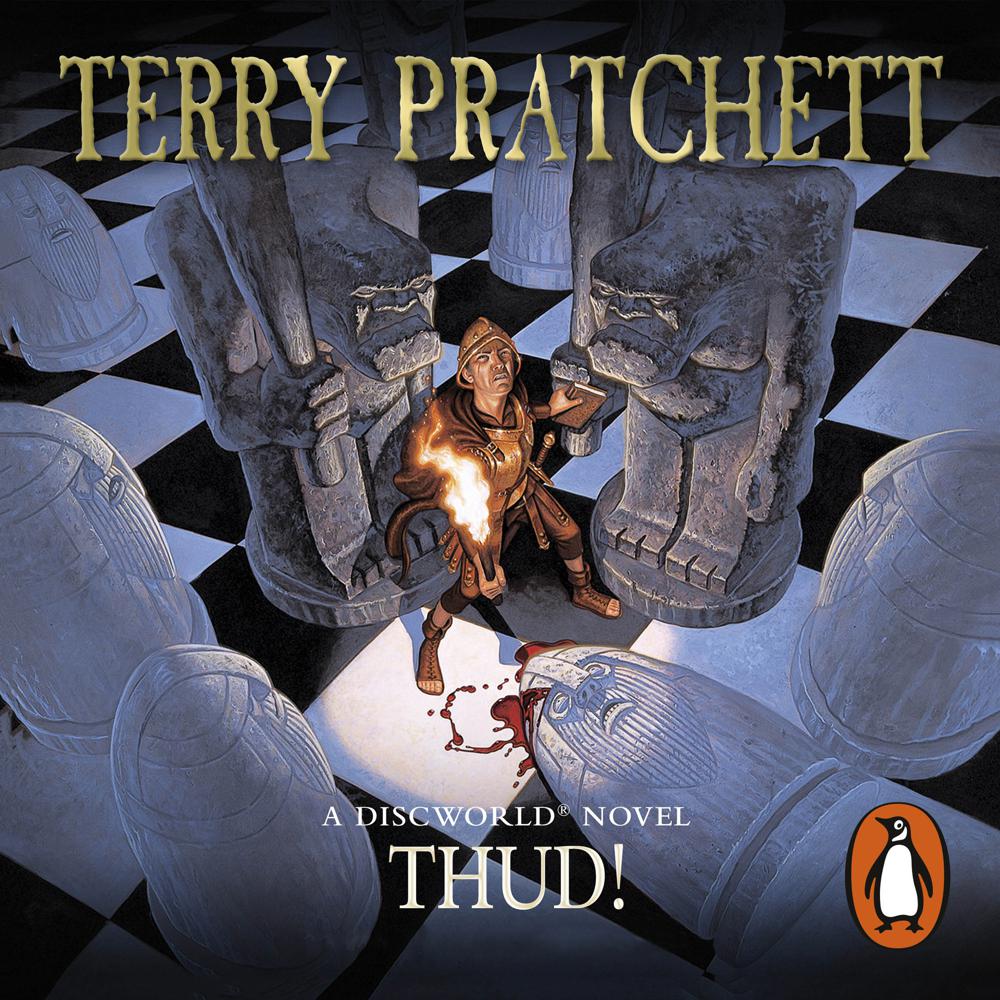 Narrated By: Stephen Briggs
Duration: 10 hours and 18 minutes
What to expect
Koom Valley? That was where the trolls ambushed the dwarfs, or the dwarfs ambushed the trolls. It was far away. It was a long time ago.
But if he doesn't solve the murder of just one dwarf, Commander Sam Vimes of Ankh-Morpork City Watch is going to see it fought again, right outside his office.
With his beloved Watch crumbling around him and war-drums sounding, he must unravel every clue, outwit every assassin and brave any darkness to find the solution. And darkness is following him.
Oh . . . and at six o'clock every day, without fail, with no excuses, he must go home to read 'Where's My Cow?', with all the right farmyard noises, to his little boy.
There are some things you have to do.
Genre
Fantasy, Modern & contemporary fiction, Contemporary fantasy, Humorous fiction, Satirical fiction & parodies, Adventure fiction, Comic (humorous) fantasy, Epic fantasy / heroic fantasy
Listen to a sample
'Thud! has a serious theme: racial intolerance. That Pratchett can explore this while still making us laugh is a tribute to the integrity of his created world ... Extremely funnym but it's also very near the knuckleduster.'
You hardly need to review Pratchett nowadays...you know you can rely on him to be wirtty and quietly wise, and his creations have taken on a life of their own...A series that seems to re-invent itself by natural evolution every time.
Pratchett too requires us to think. Whenever I read his stories I find myself thinking that he is "grown up". He may write benign comedy but he knows how horribly complicated and exciting the Universe is.
Imaginative, witty and consistent - as in consistently funny, consistently clever and consistently surprising in its twists and turnss - Thud! is everything that the 30th novel in a fantasy sequence ought to be, and more.