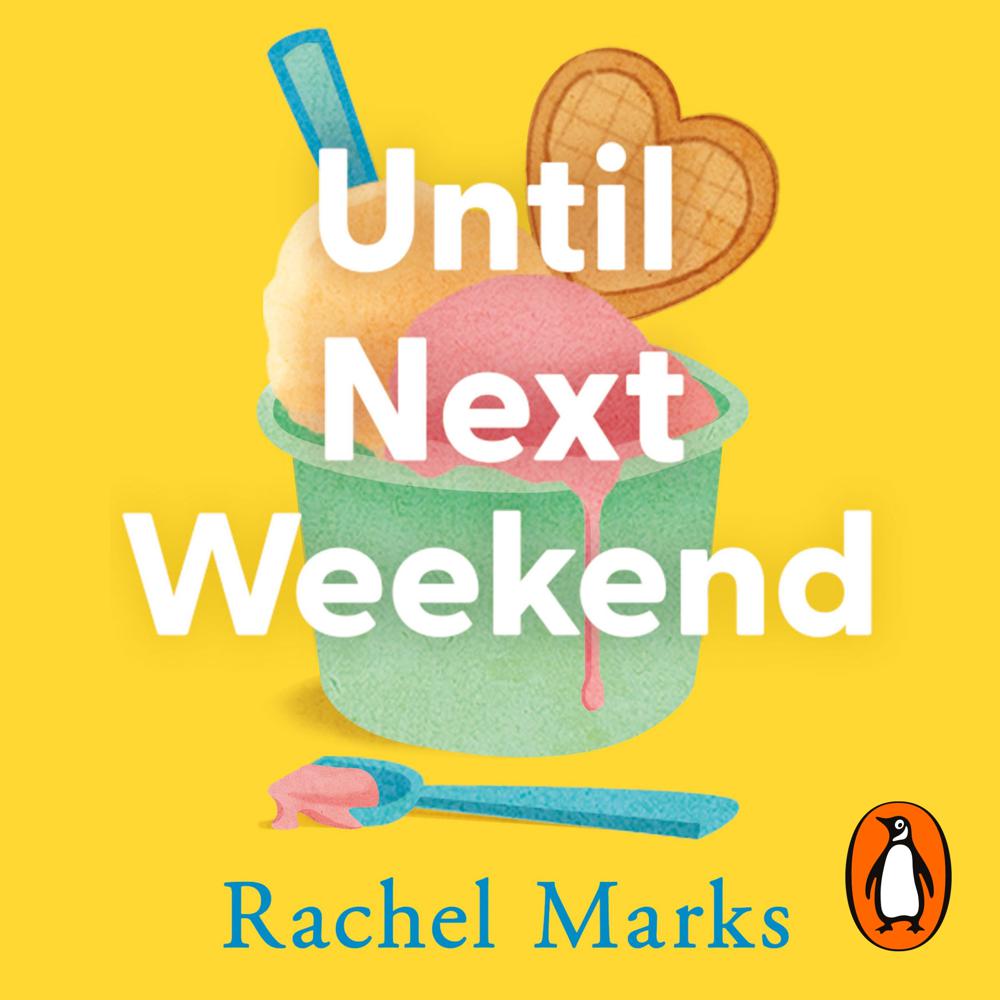 Narrated By: Oliver Hembrough
Duration: 11 hours
What to expect
Brought to you by Penguin.

THE UNFORGETTABLE NEW NOVEL FROM THE AUTHOR OF SATURDAYS AT NOON

Noah and Kate were meant to be together forever.

Married with two gorgeous sons, it looked like they'd got their happy ever after.

But marriage isn't easy. And one day, Kate left, taking their two boys with her.

These days, Noah is a weekend dad - and it breaks his heart. He misses the chaotic meal-times, the bedtime stories, the early mornings and the late homework.

Suddenly, he decides enough is enough - he has to win his family back. Starting with Kate.

The only problem?

In six weeks' time, Kate is getting married to someone else...


Praise for Rachel Marks:

'Wonderful . . . compassionate and unpredictable' Graeme Simsion on Saturdays at Noon

'I loved this original, at times painful but truly thought-provoking book. A triumph' Sunday Times bestselling author Katie Fforde

'Oh how I loved this book [...] complex, imperfect, totally loveable and completely unforgettable' Clare Pooley

'Sometimes a book comes along and really does make you think... This engaging read is both heart-breaking and full of hope' Woman & Home

'Clever and engaging read. Heartbreaking and hopeful, this book is a keeper' Woman's Weekly

© Rachel Marks 2021 (P) Penguin Audio 2021
Genre
Family life fiction, Contemporary romance, Contemporary lifestyle fiction, Narrative theme: Love and relationships
Listen to a sample
Until Next Weekend is a total delight. Beautifully observed, painfully funny and profoundly moving, it's a wise and wonderful story of hope and love. I adored it!
A delightful, heart-warming read - a reminder that we all get a second act in life. The characters feel so real... I'm sure I must know them somehow!
Within a few pages I was totally invested in Noah and his relationships. I laughed with him, cried for him and cheered him every step of the way. Rachel Marks packs a novel with all the emotions - hope, fear, love, despair and - ultimately - joy
Unpredictable and satisfying
As tender and emotional as it is funny, it made me laugh out loud A LOT, and it made me sob. If you want characters to fall in love with, to have all your heartstrings tugged, and to feel fully uplifted, then Until Next Weekend is for you
Heartbreaking, heartwarming, perfect!
Beautifully uplifting and at times unexpected
I've just raced through this book! The gripping, emotional story of a man trying to rescue his life. Gorgeous characters & serious themes but written with a very light touch. Highly recommended
A real page-turner . . . compelling. Her lightness of touch - and authentic dialogue - propels you forward
I raced through this warm, delightful read about stepping up to the challenges of being a bona fide grown up in a complicated world. Full of joy and hope and perfect for now
Uplifting
Praise for Rachel Marks
Wonderful ... compassionate and unpredictable
A sweet and moving tale about second chances
I loved this original, at times painful but truly thought-provoking book. A triumph
Sometimes a book comes along and really does make you think... This engaging read is both heart-breaking and full of hope
Heartbreaking and hopeful; this book is a keeper
Clever and engaging read
A heartbreaking, funny and emotive read
Marks' lightness of touch - and authentic dialogue - propel you forward, as will the characters . . . Rachel Marks is a name to watch
Poignant, compelling . . . Marks' lightness of touch and authentic dialogue propel you forward