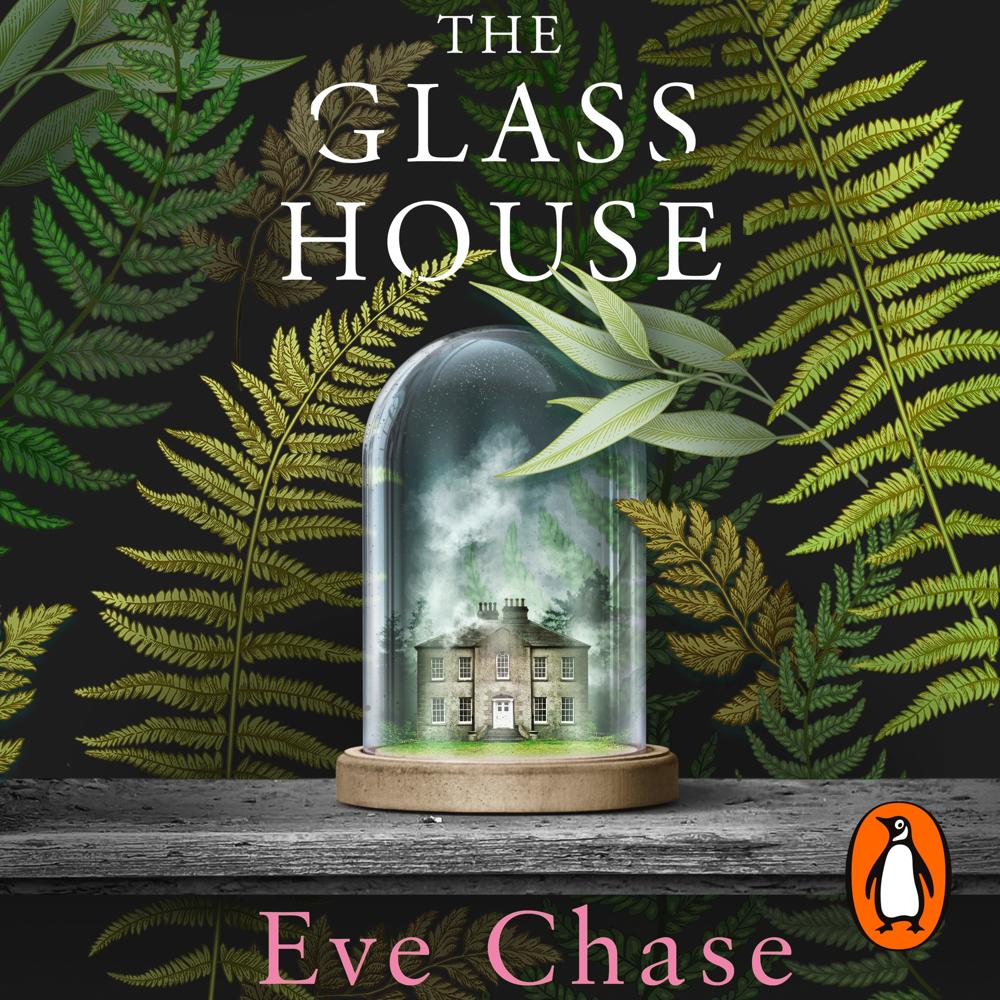 Narrated By: Katherine Press
Duration: 10 hours and 33 minutes
What to expect
Brought to you by Penguin.

PRE-ORDER THE STUNNING NEW MYSTERY ABOUT OLD FAMILY SECRETS FROM THE AUTHOR OF BLACK RABBIT HALL AND THE VANISHING OF AUDREY WILDE

'A captivating mystery: beautifully written, with a rich sense of place, a cast of memorable characters, and lots of deep, dark secrets' Kate Morton, bestselling author of The Clockmaker's Daughter

Outside a remote manor house in an idyllic wood, a baby girl is found.

The Harrington family takes her in and disbelief quickly turns to joy. They're grieving a terrible tragedy of their own and the beautiful baby fills them with hope, lighting up the house's dark, dusty corners.

Desperate not to lose her to the authorities, they keep her secret, suspended in a blissful summer world where normal rules of behaviour - and the law - don't seem to apply.

But within days a body will lie dead in the grounds.

And their dreams of a perfect family will shatter like glass.

Years later, the truth will need to be put back together again, piece by piece . . .

From the author of Black Rabbit Hall, The Glass House is an emotional, thrilling book about family secrets and belonging - and how we find ourselves when we are most lost.

'I adored this beautifully-written, riveting mystery' Rosie Walsh, bestselling author of The Man Who Didn't Call

'Absolutely her best yet' Lisa Jewell, bestselling author of The Family Upstairs

'So beautifully and insightfully written, with characters I grew to love. A compelling, moving story that kept me turning the pages right to the very last' Katherine Webb, author of The Legacy

Praise for Eve Chase

'Enthralling' Kate Morton

'Simply stunning' Dinah Jefferies

'The most beautiful book you will read this year' Lisa Jewell

© Eve Chase 2020 (P) Penguin Audio 2020
Genre
Historical crime and mysteries, Thriller / suspense fiction, Family life fiction
Listen to a sample
A captivating mystery: beautifully written, with a rich sense of place, a cast of memorable characters, and lots of deep, dark secrets
Eve Chase is a supremo of this genre . . . An intricately woven novel of suspense and secrets
A beautifully written, atmospheric mystery that will captivate you from the first page to the last
I adored The Glass House by Eve Chase. Sublime writing, secrets, lovable characters I didn't want to leave, and a ripping twisting plot that kept me guessing. An absolute jewel of a book
A riveting and richly atmospheric mystery - and one of the best thrillers - and well deserving of its status as one of Amazon's bestselling lockdown titles
Chase's compelling account of dark family secrets - a Richard and Judy Book Club choice - weaves elements of Gothic suspense into a heartwarming modern story of blended families learning to heal the wounds of the past
I adored this beautifully-written, riveting mystery. Chase is peerless in her ability to stitch together dark secrets and tantalising twists with unforgettable characters and enthralling imagery. I am a die-hard fan!
Eve Chase's novels are about glamorous families with tragic pasts, set in wonderful locations. Her writing is rich and her stories full of dreamy mystery. This gorgeous meditation on motherhood is one of my favourite reads so far this year
Absolutely her best yet. No one creates families as complex, loveable and utterly believable as Chase and she is the master of the dual time frame narrative
I enjoyed this book so much that every time I put it down, I wanted to pick it straight back up! I was totally invested in the tale
Dreamy and atmospheric, this wonderful, moving novel time-slips between the Seventies and the present
The Glass House is not really about a murder, or a creepy house, but about families - the ones we're born into, the ones we make and especially the ones we flee
Terrific sense of place; twists aplenty; characters I cared about; an emotive exploration of mother/daughter relationships from birth to death. But it's the writing that lifts this: lush, lyrical, precise, confident.
If you like your mysteries atmospheric then I highly recommend The Glass House - it's the kind of book that makes you look up in surprise at your present-day surroundings. Long-fused mysteries in the past and present take tantalisingly long time to weave together but the wait is absolutely worth it. Beautiful, transportive writing
A cleverly constructed puzzle of a plot whose pieces finally snap together in a truly gratifying manner
This exquisitely written tale about secrets, privilege and what it means to be a family is an absolute treat
I just love Eve Chase's lyrical writing and evocative sense of place. The Glass House is her best yet, a glorious tangle of family secrets, set deep in the woods of Foxcote Manor. A treat.
Exquisitely written, this emotional and intriguing novel is a little bit special
An atmospheric and immersive mystery in which the secrets and lies of the past collide with the present. Chase's writing is, as ever, exquisite
An emotional thriller steeped in family secrets and the desire to belong
Beautifully written, with a sinister edge
Dreamy and atmospheric (...) wonderful, moving
Eve Chase is right up there with Tana French and Sarah Waters as an author who writes page-turning masterpieces that meld a vibrant sense of place with a heartbreaking cast of characters. I devoured her latest, and will be recommending it to everyone I know. Her plot twists floored me, and this haunting story will stay with me for a very long time
So beautifully and insightfully written, with characters I grew to love populating a compelling, moving story that kept me turning the pages right to the very last. Chase handles the various unexpected ways our earliest experiences shape and define us with huge empathy and sensitivity. It's an evocative and engrossing read
Bewitching and beguiling, The Glass House is as dark and tangled as the forest where it is set. A creeping sense of unease builds to a terrific denouement - as suspenseful as the mistress of psychological drama, Daphne Du Maurier. Eve Chase is simply brilliant.
A pacy and suspenseful read
Rich, gripping, intriguing, beautifully written, diving deep into emotional truths, The Glass House is an assured and lovely novel
This is an absolute beauty. Darkly atmospheric and spellbinding
This captivating mystery will certainly whisk you away . . . Exquisitely written, this emotional and intriguing novel is rather special
This exquisitely written tale about secrets, privilege and what it means to be a family is an absolute treat
A beautifully written mystery about family secrets. A gripping and imaginative read
A delicious mystery full of labyrinthine curves
Evocative and beautifully written The Glass House sucked me into a mystery as atmospheric and densely packed with secrets as the forest in which it's set
Beautifully written mystery
An emotional thriller steeped in family secrets and the desire to belong
We all need a book to get really lost in every now and again, and this captivating mystery will certainly whisk you away. Exquisitely written, this emotional and intriguing novel is a little bit special
A powerful story of family secrets, lies and the need to belong. Stays in your mind long after you've finished reading
I heartily recommend Eve Chase's evocative The Glass House
An atmospheric novel about family secrets . . . I love books with a strong sense of place and time
Sinister and gripping
Critical Acclaim for Eve Chase
An enthralling story of secrets, sisters and an unsolved mystery
Simply stunning. Every now and then you read a special book and this is one. Spell-binding, heart-stopping . . . I can't tell you how much I loved it
Evocative and filled with intrigue
Exquisite and evocative - and the pace and suspense are handled expertly
One of the most enthralling novelists of the moment. This is the most beautiful book you will read this year
Eve Chase is a name to watch
Addictive and delivers atmosphere in spades
An enticing, chilling plot, captivating characters and prose beautiful enough to totally lose yourself in
A mystery of nail-biting suspense
Absorbed me completely. Fabulous
An engrossing story of fractured families, secrets, lies and misunderstandings
Magical
Expertly crafted, dark, beautiful and utterly enthralling
Beautifully written with a gripping plot, I couldn't stop reading this