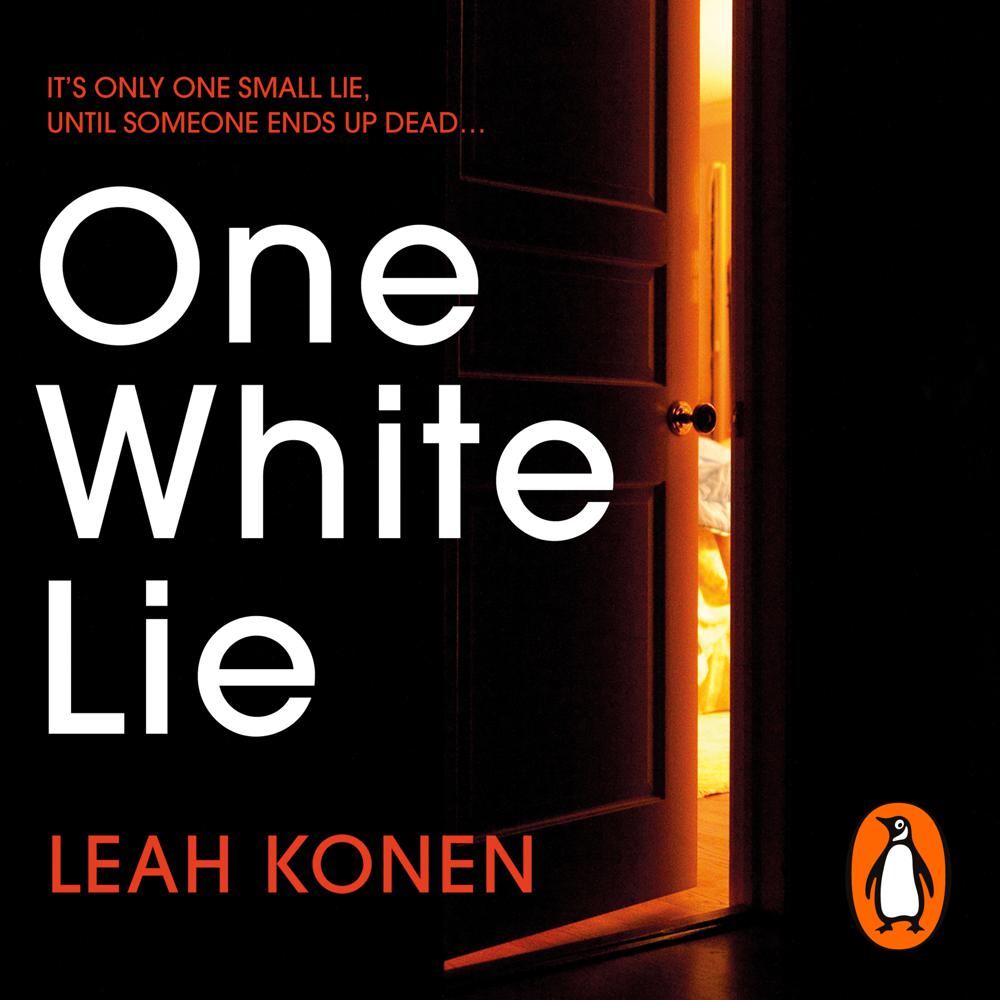 Narrated By: Jesse Vilinsky
Duration: 12 hours and 47 minutes
What to expect
Brought to you by Penguin.

Imagine you've finally escaped the worst relationship of your life, running away with only a suitcase and a black eye.

Imagine your new next-door neighbours are the friends you so desperately needed - fun, kind, empathetic, very much in love.

Imagine they're in trouble. That someone is telling lies about them, threatening their livelihoods - and even their lives.

Imagine your ex is coming for you.

If your new best friends needed you to tell one small lie, and all of these problems would disappear, you'd do it, wouldn't you?

It's only one small lie, until someone turns up dead.

© Leah Konen 2020 (P) Penguin Audio 2020
Genre
Psychological thriller, Crime & mystery fiction, Narrative theme: Interior life, Narrative theme: Love & relationships
Listen to a sample
One White Lie is compulsively readable. A gripping page-turner. The tension builds with every page. Each shocking twist is followed by an even more shocking twist. This is one of those books you'll want to read again the moment you finish. A masterful psychological thriller that will leave you breathless
Even the biggest thriller fan will struggle to guess the ending of this twisty, gorgeously written debut
It's rare that a novel keeps me guessing until the very last page-but One White Lie delivers in a big way. If you crave an escape from the real world, this is the book for you. It's absolutely terrific
A swift, compelling thriller with unexpected swoops and swerves.
Intense, unpredictable and completely addictive - One White Lie is everything a great psychological thriller should be
One White Lie hooked me from the start. This book has everything-engaging characters, a unique story, and an ending that will blow you away
Believable twists imbue the narrative's urgency as each character's secrets are spilled and as Lucy's past catches up with her. Lucy's credible fears about Davis elicit empathy. Konen should win a new set of fans with this domestic thriller.
I love Konen's writing style - One White Lie is super pacy and whizzes you along - before you know it, the minutes have turned into hours! I couldn't put it down until I knew how it ended
Reads like the best Hitchcock film never made... Konen keeps the earth shifting beneath you as she expertly cranks up the suspense with a cast of characters as quietly slippery as they are intriguing and then, once she's you're on the edge of your seat with tension and unease, the twists keep on coming right up to the final page. I read it in one sitting. An assured and astonishing debut from an author destined to become a big name in thriller fiction
This fast-paced but nuanced thrill ride grabbed me on the first page and didn't let go. With spare, haunting prose, a tense and richly wrought setting, intricate plotting, and twists that would make Hitchcock himself gasp, One White Lie is a masterful debut. Thriller fans, meet your new favourite author
Leah Konen hits it out of the park with her debut suspense, One White Lie, in which a faked death goes horribly awry. Konen delivers with Lucy, who escapes to rustic Woodstock for a fresh start, only to discover her new neighbours are harbouring disturbing secrets of their own. A sly, up-all-night thriller that ends with a surprising bang
Remarkably insidious. Puts a sick smile on your face. Extremely readable