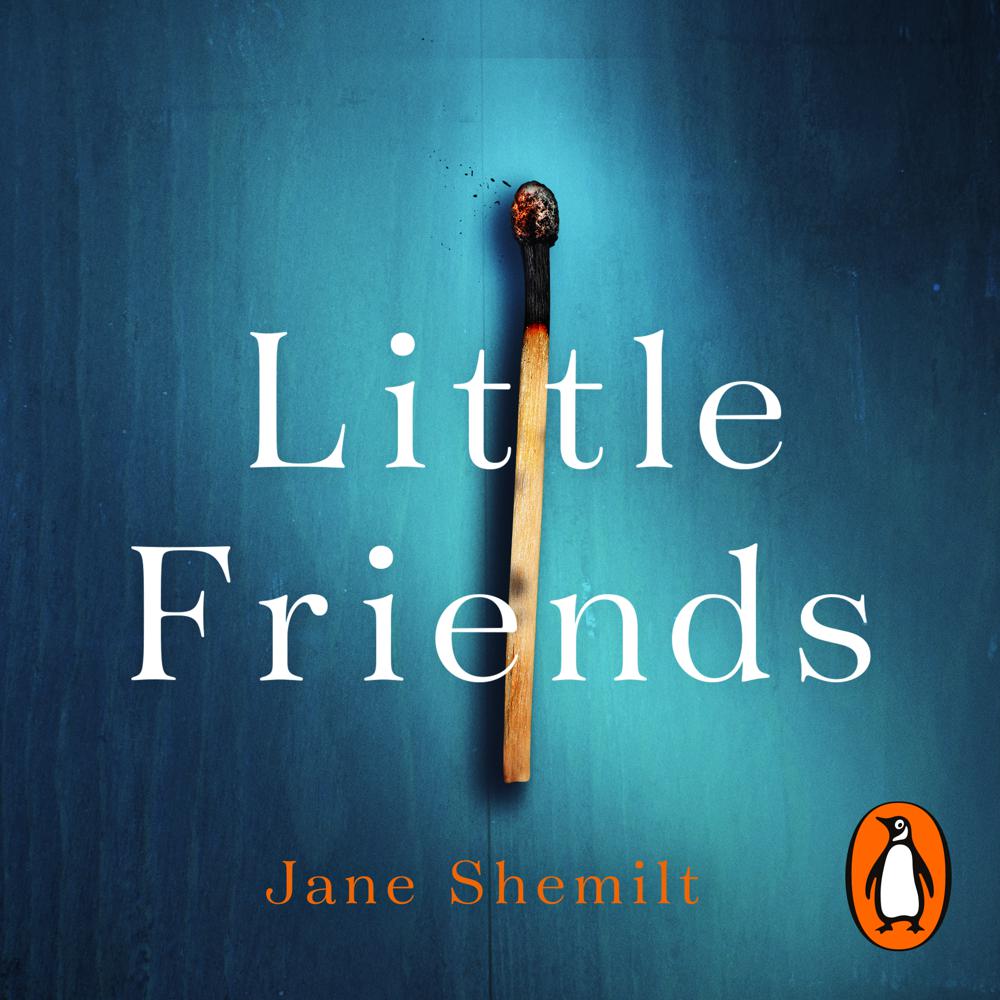 Narrated By: Imogen Church
Duration: 11 hours and 42 minutes
What to expect
The stunning new psychological suspense from the bestselling author of Richard & Judy book club sensation Daughter, brought to you by Penguin.
Their children are friends first. They hit it off immediately, as kids do.
So the parents are forced to get to know each other. But as they get closer, they start to take their eyes off their children.
And while they have been looking the other way, evil has crept in.
Every parent's biggest nightmare is about to come true . . .
Narrated by Imogen Church, Little Friends is an electrifying suspense about friendship, family and fear.
'An ending that gave me goosebumps' Claire Douglas, author of Then She Vanishes
'Intelligent, compelling and deeply unsettling' Ali Land, bestselling author of Good Me Bad Me
'Compelling literary thriller . . . Seductively vivid. The final outcome is profoundly shocking and terrifying' Gilly Macmillan, author of The Nanny
Genre
Psychological thriller, Crime & mystery fiction, Family life fiction
Listen to a sample
Such a clever, beautifully written read that was tense and thrilling throughout with an ending that gave me goosebumps. Highly recommended!
Little Friends is beautifully written. I was in the kitchen; in the garden; on holiday with all the characters. And I was there at the fallout. Jane Shemilt has a talent for taking you into her world - but be careful. It might not be what you think...
Clever
A fierce reminder that control is only an illusion
Well-written, taut and tense
Gripping to the last page
The plot was breathlessly gripping, with an emotional punch that turned the last couple of chapters into a teary blur
Builds layer upon layer of tension in a novel you won't be able to put down
Praise for Jane Shemilt
Intelligent, compelling and deeply unsettling. My kind of book!!
Utterly gripping. A tautly-coiled spring of suspicion and suspense which builds to a devastating ending
Countless psychological thrillers get compared to Big Little Lies; Shemilt's is the real deal
Taut and thought-provoking
A dark and twisty tale
Suspenseful, brooding
Thrilling
We absolutely loved this
Extremely clever, readable and elegant... perfect for fans of Big Little Lies. Domestic noir at its best
Little Friends taps into your darkest fears. Beautifully told, with a rich cast of characters, I couldn't put it down
A compelling sense of place, good twists, and a tense, intense ending
A fantastically clever novel with some wonderful twists
A compelling, disturbing and beautifully told story. I loved Jane's debut Daughter and adored The Drowning Lesson but Jane has topped them both with Little Friends
Little Friends is beautifully written and suffused with dread. Jane Shemilt's compelling literary thriller explores with acuity the pressure cooker challenges of adult responsibility, and the assumptions we make. The domestic settings are seductively vivid and the final outcome is profoundly shocking and terrifying
Surefire suspense [. . .] riveting creepiness