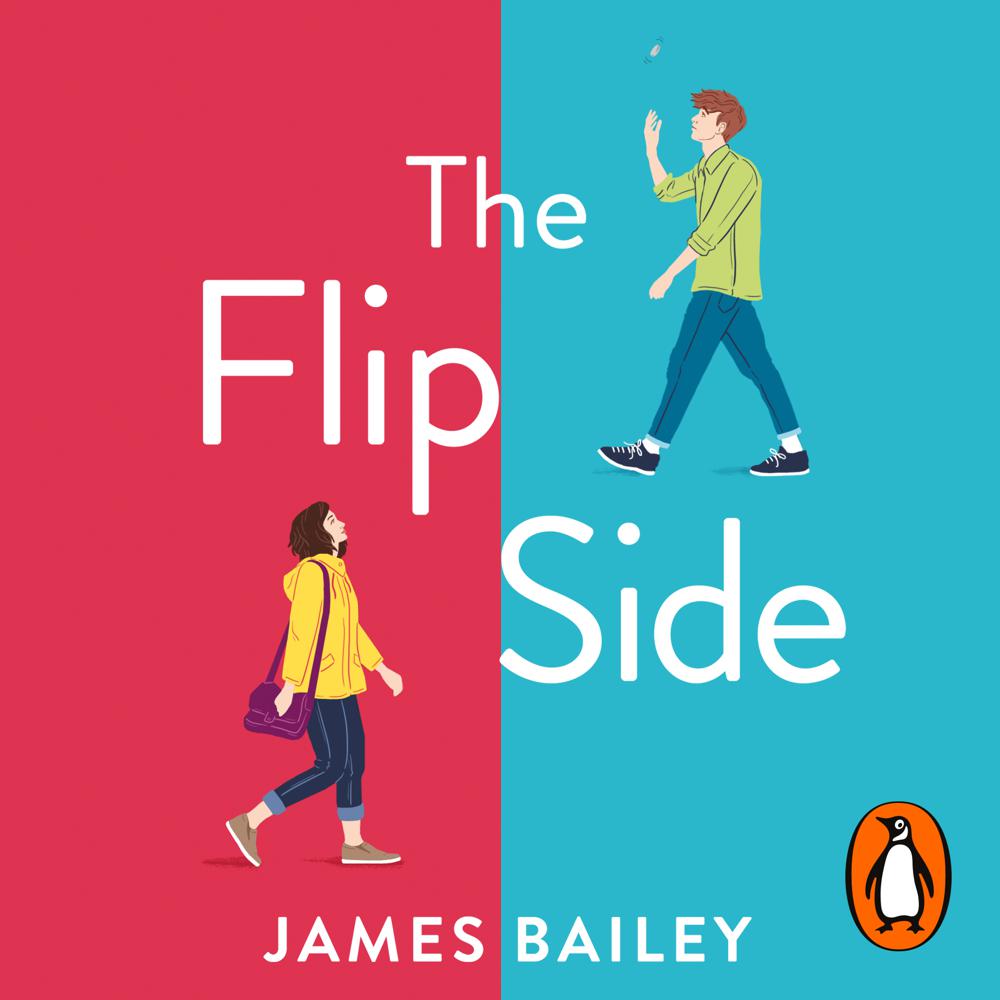 Narrated By: Jonathan Bailey
Duration: 7 hours and 18 minutes
What to expect
Brought to you by Penguin

DIVE IN TO THE FEEL-GOOD ROM-COM OF THE YEAR.

It's New Year's Eve and Josh has a high-flying proposal planned.

An exclusive pod on the London Eye, with champagne, truffles and the ring.

It's perfect.

Until she says no.

And they have to spend the next 29 excruciating minutes alone together.

By the time Josh is back on the ground, his whole life is up in the air.

He's managed to lose his girlfriend, his job and his flat.

Realising he can't trust his own judgement, Josh puts his faith in fate.

From now on he will make every choice by flipping a coin.

It's reckless and scary, but Josh has tried the right way and look where he ended up.

And what if the girl of his dreams is just one flip of a coin away?

© James Bailey 2020 (P) Penguin Audio 2020
Genre
Humorous fiction, Contemporary romance, Modern & contemporary fiction, Romance: wholesome, Narrative theme: Love & relationships
Listen to a sample
It's amazing, it's joyous. It's like finding yourself in the middle of the warmest, funniest, most amazing romantic comedy you've ever come across. Everyone is going to fall in love with it. James Bailey is definitely a writer to watch
Utterly adorable and romantic. I feel uplifted!
Loved every moment of this refreshing, hilarious and joyous read
Touted as the biggest laugh-out-loud romantic comedy to brighten up our cold dark nights, and boy does it deliver
Hilarious and romantic . . . had me giggling from the very first page
A funny, sparky read that feels fresh and modern . . . this book is fab
Thoroughly enjoying ... perfect to kick off your 2021 reading year
James Bailey's debut novel takes the usual rom com formula and turns it on its head . . . refreshing, funny and heartwarming, we could not get enough of this
Really sweet, warm hearted story with some very funny moments . . . Thoroughly enjoyed it and it was a lovely way to start the new year
We can easily see The Flip Side being turned into a movie
The Flip Side was a fresh, funny and feel-good read, that had me giggling from the start
The Flip Side is utterly charming, funny and very relatable!
A very entertaining read ... a romp of a novel across Europe
An uplifting, funny read . . . you'll be gleefully awaiting the next laugh-out-loud moment
Bailey's lovely debut is the very funny tale of the hapless Josh who, after his marriage proposal goes very wrong, decides to make all future decisions by simply flipping a coin
This is the book you need right now if you're looking for an uplifting, funny read . . . You will find yourself laughing out loud
A wonderful, feel-good gem of a book