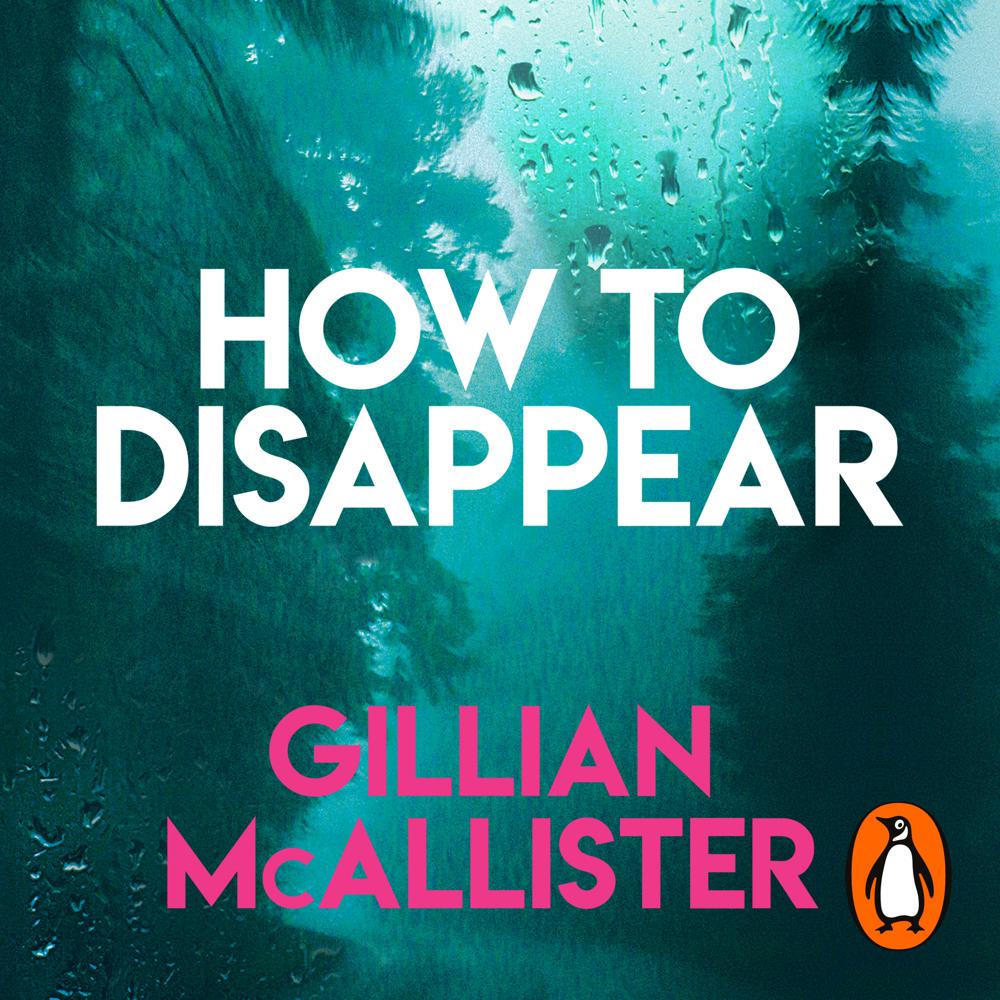 Narrated By: Nicola Walker
Duration: 12 hours and 45 minutes
What to expect
Brought to you by Penguin.

THE GRIPPING NEW PSYCHOLOGICAL SUSPENSE FROM THE SUNDAY TIMES BESTSELLING AUTHOR OF NO FURTHER QUESTIONS AND THE EVIDENCE AGAINST YOU

'Bravo! How to Disappear is undoubtedly her best yet. Gripping and emotional - a cracking read' Clare Mackintosh

'A relentless drumroll of suspense . . . ranks among the best psychological-suspense thrillers of recent years' A. J. Finn

You can run, you can hide, but can you disappear for good?

Lauren's daughter Zara witnessed a terrible crime. But speaking up comes with a price, and when Zara's identity is revealed online, it puts a target on her back.

The only choice is to disappear.

To keep Zara safe, Lauren will give up everything and everyone she loves, even her husband.

There will be no goodbyes. Their pasts will be rewritten. New names, new home, new lives.

The rules are strict for a reason. They are being hunted. One mistake - a text, an Instagram like - could bring their old lives crashing into the new.

They can never assume someone isn't watching, waiting.

As Lauren will learn, disappearing is easy. Staying hidden is harder . . .
__________

'Totally addictive, with twists that repeatedly pulled the rug from under my feet' Erin Kelly

'Tense and unpredictable. I couldn't put it down' Claire Douglas

'If Jodi Picoult wrote psychological thrillers, they would look like this. A compulsive read with a jaw-dropping twist, I read it in a day' Rosamund Lupton

'An intricate and spellbinding exploration of the devastating ripples that spread from a terrible crime' Holly Seddon

'I read How to Disappear with my heart in my mouth' Lia Louis

(c) Gillian McAllister 2020 (P) Penguin Audio 2020
Genre
Psychological thriller, Crime & mystery fiction, Modern & contemporary fiction, Political / legal thriller, Family life fiction
Listen to a sample
I read How to Disappear with my heart in my mouth. Beautiful, layered, suffocating, with an impossible love story at its heart.
Gillian McAllister has done it again. How to Disappear is a captivating story with unforgettable characters. This is one you can't put down and you won't soon forget
A clever and original thriller with a brilliant ending. Beautifully written and emotional as well as tense and unpredictable, I couldn't put it down.
Some thrillers stage a few moments of high anxiety (at best); more thrillers simply sprinkle jitters here and there, like piano ditties peppered lightly with minor chords. But How to Disappear is a relentless drumroll of suspense, a knife-edge novel in which - at any moment, with any word, in the spaces between words - the characters can drop into danger as though falling through a trapdoor. They aren't safe for even an instant . . . and neither is the reader who cares about them (and who couldn't?). Gillian McAllister's rattling, deeply satisfying book ranks among the best psychological-suspense thrillers of recent years, but you'll be reminded too of Jodi Picoult, Liane Moriarty, Celeste Ng's Little Fires Everywhere. Bloody hell, this is a good one.
Included in 'The Hottest Summer Reads'
Intense, utterly believable and at times shocking, it will make you see the world - even one in confinement - through new eyes
I loved this gripping and thought-provoking read
Tense, compelling, with a clever grand reveal
This book explores just how brutal witness protection can be, and the choices people involved must make
A rollercoaster that will leave you gasping and turning the pages for more
One of the best courtroom dramas I've ever read
I was blown away. Being forced to consider the reality of life under witness protection, of family members having to make impossible, brutal choices, was heartbreaking. I think it will resonate with many people. It's an outstanding and utterly gripping novel that deserves to be a bestseller
Tense, twisty and perfectly paced, How To Disappear is a compelling portrait of a family under unbearable pressure - where one false step invites disaster into all their lives
At its core, this tense page-turner is a deeply original love story, and its characters are so warm and real that they stole my heart. I was absolutely gripped by Lauren, Aidan and Zara's story - rarely have I read a novel so fast.
This intricately plotted drama is a masterclass in taut, twisty but beautiful writing
High tension, believable characters and a terrific plot. A truly riveting read
A clever, compulsive, cat-and-mouse family thriller that made my heart race. Never ever, would I want to go into a witness protection programme after this. Absolutely brilliant
Addictive, clever, twisty
As tense as a piano string
Intelligent. Compulsive. Heart-wrenching. Unforgettable
Brilliantly written
Ingeniously constructed, with real flesh-and-blood characters and cliff-hanging suspense
McAllister ratchets up the tension to excellent effect in this addictive page-turner
If Jodi Picoult wrote psychological thrillers, they would look like this. A compulsive read with a jaw-dropping twist, I read it in a day
Kept me glued to every page
The author's best book yet
Utterly compelling, addictive and gripping; the best psychological thriller I've read this year
A highly original novel about witness protection that is tense and compelling with a great ending. Her best yet!
Praise for Gillian McAllister
A totally gripping and heart-wrenching story that leaves you breathless. Her best book yet, and that's saying something
My goodness, it's brilliant. The ending blew me away! A superb, tense and thrilling ride. I admit I stayed up far too late to finish it, but it was so worth it
Totally addictive: clever, convincing and ingeniously plotted with twists that repeatedly pulled the rug from under my feet. But more than that, How to Disappear is peopled with characters so real and relatable you feel you could reach out and touch them. Any crime writer can keep you turning the pages - but few can make you care this much.
This intricately plotted drama is a masterclass in taut, twisty but beautiful writing
Another brilliant psychological thriller from Gillian McAllister
An exceptional thriller with a thumping, emotional heart
Included in 'Book Club'
Tense and brilliant. If anyone's found expired with a copy of it lying next to them, it'll be because they flat-out forgot to breathe. This is her best book yet
An exceptional debut
Bravo! How to Disappear is undoubtedly her best yet. Gripping and emotional - a cracking read.
If you read one book this year, make it this one
I couldn't look away from this intricate and spellbinding exploration of the devastating ripples that spread from a terrible crime. The desperate and dangerous slippery slope that one family finds themselves on is as gut punching as it is believable. Whip smart and wonderfully written.
A thrilling mystery with a strong emotional heart
I read it in a breathless day and a half. I loved every page
Gripping, cleverly-constructed, and heart-wrenching. Truly original