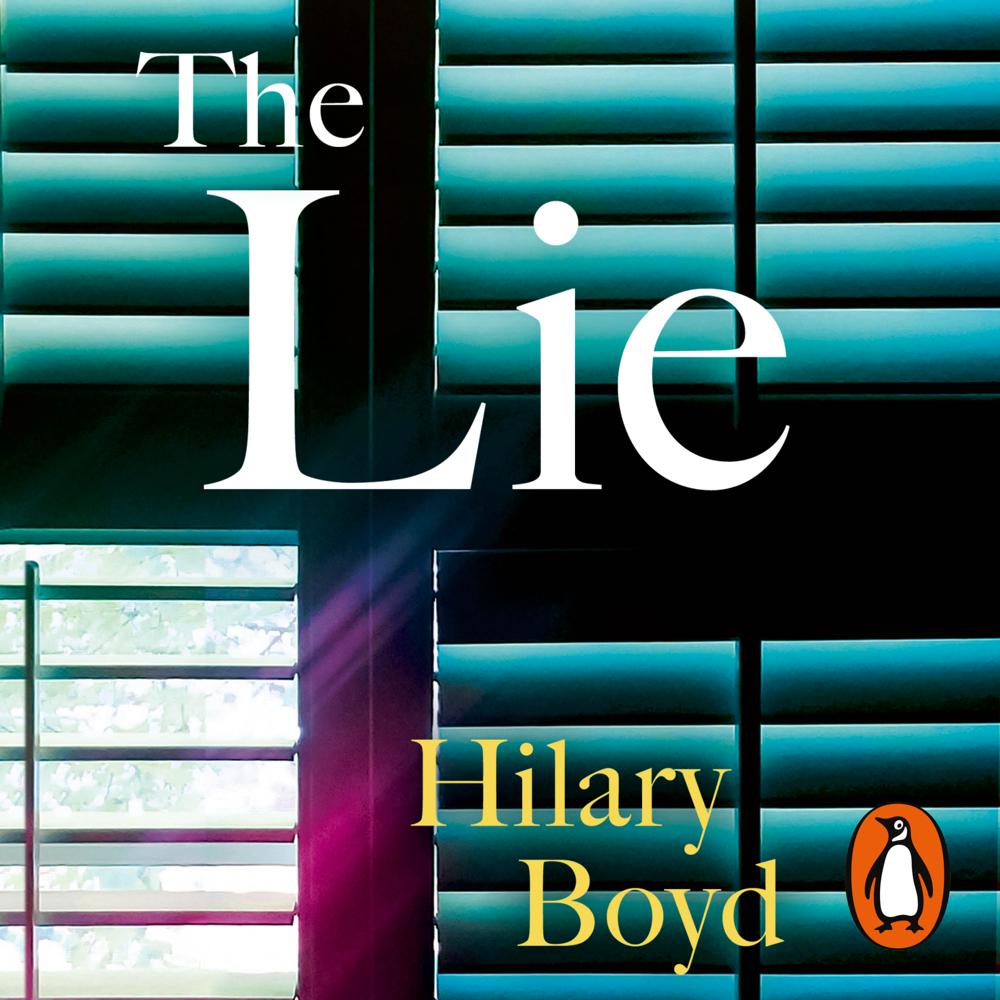 Narrated By: Rachel Bavidge
Duration: 9 hours and 50 minutes
What to expect
Brought to you by Penguin.
PRE-ORDER THE EMOTIONALLY GRIPPING FAMILY DRAMA PACKED WITH LONG-BURIED SECRETS

'I couldn't stop reading until the early hours. Totally gripping' 5***** Reader Review

'I just thought you should know who you're married to . . .'
Romy and Michael had it all. 30 years of marriage, two wonderful sons and a beautiful home.
Until a letter arrives containing a shocking accusation, and everything falls apart.
Fleeing to an idyllic countryside village to find time to think, Romy finds herself drawn to Finch, a handsome stranger with a tragic past. Is this a chance to start again?
But then the phone rings: Michael is in hospital. He says he needs her help . . .
From the No.1 bestselling author of Thursdays in the Park, The Lie will captivate fans of Susan Lewis, Amanda Prowse, and Ali Mercer's His Secret Family.

Readers are hooked by The Lie . . .
'Full of conflict with many twists and turns'
'A beautifully written and tense family drama'
'Totally engrossing'
'A brilliant page turner'

Praise for Hilary Boyd
'Boyd is as canny as Joanna Trollope at observing family life - and better than Trollope at jokes' Daily Mail
'Poignant, well observed and wonderfully written, this is a bit of a heart-string puller' Closer
'I was ripping through this book . . . addictive' Evening Standard
© Hilary Boyd 2020 (P) Penguin Audio 2020
Genre
Family life fiction, Modern & contemporary fiction, Contemporary romance, Contemporary lifestyle fiction
Listen to a sample
Poignant, well observed and wonderfully written, this is a bit of a heart-string puller
A smart emotional drama, you will race through this
Boyd gets under the skin of her characters to show that falling in love isn't limited to the young
A compelling domestic noir
Boyd is the mistress of the multi-layered story
Praise for Hilary Boyd
Boyd is as canny as Joanna Trollope at observing family life - and better than Trollope at jokes
Boyd is terrific at cutting to the quick of modern relationships
A warm and well-written case for love affairs in later life
Deeply emotional
Smart, with true-to-life characters whose dilemmas will tear at your heartstrings
I was ripping through this book . . . addictive