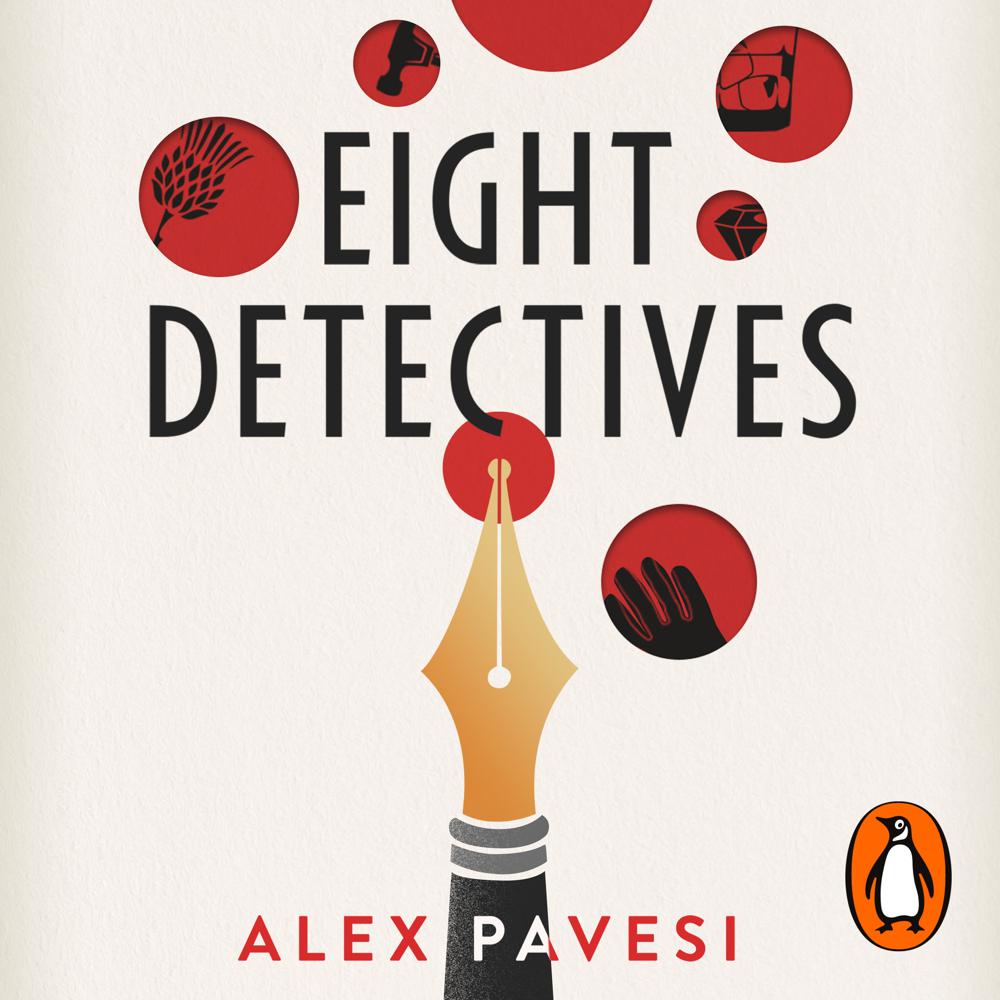 Narrated By: Emilia Fox
Duration: 11 hours and 17 minutes
What to expect
Brought to you by Penguin.

'When did you last read a genuinely original thriller? The wait is over.' A. J. Finn, bestselling author of The Woman in the Window

All murder mysteries follow a simple set of rules. Grant McAllister, an author of crime fiction and professor of mathematics, once sat down and worked them all out.

But that was thirty years ago. Now he's living a life of seclusion on a quiet Mediterranean island - until Julia Hart, a sharp, ambitious editor, knocks on his door. His early work is being republished and together the two of them must revisit those old stories: an author, hiding from his past, and an editor, keen to understand it.

But as she reads, Julia is unsettled to realise that there are things in the stories that don't make sense. Intricate clues that seem to reference a real murder, one that's remained unsolved for thirty years.

Julia realises she's unwittingly entered a battle of wits where there can only be one winner. But Grant will soon realise that he underestimates her at his peril...

© Alex Pavesi 2020 (P) Penguin Audio 2020
Genre
Crime & mystery: women sleuths, Psychological thriller, Modern & contemporary fiction
Listen to a sample
Dizzying, dazzling - a potent potion of a thriller, a brew of bibliophilia (think The Shadow of the Wind), wire-taut tension (The Talented Mr. Ripley), and plot swerves so sharp and sudden you risk whiplash with each turn of the page, as bold as the best of Michael Connelly and Lisa Gardner. When did you last read a genuinely original thriller? The wait is over.
An absolute juggernaut of a novel.
It's rare for me to read a book in a single day, but I couldn't put Eight Detectives down. Compelling, clever, and beautifully-constructed. It deserves to be huge. I genuinely wanted to applaud at the end
This debut novel, constructed with clockwork precision, has an understated creepiness that gets under your skin
An ingenious exploration of the crime genre
A box of delights . . . Pavesi's revelations are completely unexpected, right up to the end
This is both a wonderfully tricksy debut and a loving tribute to the golden age of crime fiction
Alex Pavesi is a lively writer . . . It feels like a game of Clue-do-ku
An absolute triumph of a novel. I read it in two greedy gulps. Intelligent and compelling storytelling. Utterly brilliant
Ingenious . . . perfect for fans of Agatha Christie
A brilliantly conceived novel . . . "I didn't see that coming", you'll say
I loved this intelligent and inventive novel and I'm sure that it will find legions of fans amongst aficionados of classic crime. It's the most fun I've had in ages
Has an intricacy rare in modern crime fiction. Alex Pavesi deserves huge applause for his plot, constructed with all the skill of the old masters
I have never read a book quite like this. It's original, clever and compelling - and the revelations at the end took me totally by surprise.
A fantastic read. Utterly original, yet reads like a long-lost golden age classic. The author surprises from the first chapter, is always one step ahead, and constantly gives you this feeling that something macabre is happening behind your back! Bravo
Terrific. Alex Pavesi knows the genre inside out. One of the year's most entertaining crime novels
Alex Pavesi has written one of the most creative detective novels of the year...if not of all time. Sharp writing, crisp dialogue, and the end will leave you reeling. An incredible debut novel!
Alex Pavesi's Eight Detectives is a delightfully inventive and enjoyable debut which plays fascinating games with the classic murder mystery and puts a fresh spin on the notion of whodunit. Bravo!
This super-smart homage to the Agatha Christie tradition is a must. Stylish, ingenious and great fun
A clever read
So clever and a lot of fun, fans of Golden Age crime fiction (of which I am one) will love this unique tale with a modern twist
So, so clever. A twisty story and an education in the maths of murder mysteries, Agatha Christie would take her hat off to this one - bravo!
In Eight Detectives, Alex Pavesi constructs a remarkable puzzle that turns readers into literary detectives with every new twist. Both a celebration and a reinvention of mystery fiction
Masterfully told in a unique way - this is sure to get you thinking
An elegantly structured, intellectually challenging and completely unique thriller that grips like a vice
[An] impressive evocation of the golden age of crime fiction