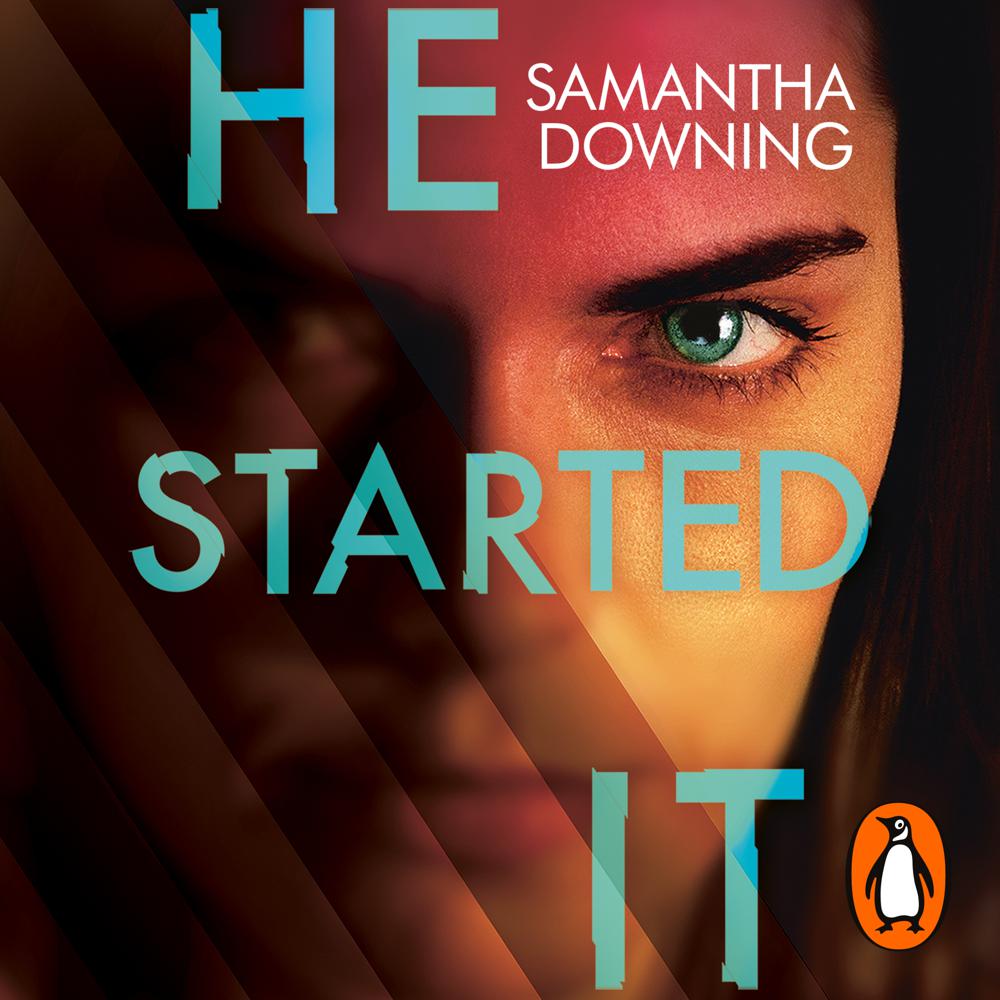 Narrated By: Karissa Vacker
Duration: 9 hours and 49 minutes
What to expect
Brought to you by Penguin.

The gripping new psychological thriller from the No. 1 bestselling author of My Lovely Wife.

Beth, Eddie and Portia are siblings.
Beth is devious, calculated and ruthlessly manipulative.
Eddie is controlling and will do anything to get what he wants.
Portia, the youngest, is much smarter than she's given credit for.
But they all have one thing in common:
An incident that happened when they were children, that has now forced them back together.

But that was just the beginning . . .

And it can only end with murder.

Because no-one is more dangerous than the ones who know you best . . .

© Samantha Downing 2020 (P) Penguin Audio 2020
Genre
Psychological thriller, Crime and mystery fiction, Family life fiction
Listen to a sample
A thrill ride through the darkest parts of the American landscape - funny, scary and twisted until the explosive final page
Samantha Downing is an absolute genius at creating twisted characters you're desperate to follow. He Started It is superbly structured, deliciously dark, and kept me guessing, heart pounding, through every single razor-sharp sentence. A psychological thriller like none other, this addictive read is impossible to put down.
Clever and very twisty: the razor sharp dialogue slices through to the dark heart of sibling rivalry. There are delicious echoes of Succession to savour
Samantha Downing shows how to pack a punch in her latest phenomenal thriller, He Started It. A twisty, sneaking tale of greed, lies and betrayal, with each character as conniving as the next and an ending that will make your heart stop. This one needs to be on the top of everyone's to-read list!
I absolutely loved it: whip-smart, lean, deliciously dark and addictive. One of the best thrillers I've read in a long time
"Samantha Downing has done it again! With her second novel, He Started It, this master of sarcasm and suspense brings us a story that is impossible not to relate to. Initiated by a dead grandfather's will, we find ourselves trapped in a car journey with siblings that loathe each other's presence. As the miles pass, secrets and deceptionsabound, and we are kept guessing until the very last line. Downing's style remains in a league of its own, with to-the-point crisp language and snappy dialogue readers are taken on a gripping and edgy adventure." -
Utterly compelling
Once you start reading He Started It you won't want to stop. Dark, twisted, original, and so addictive it should come with a warning
He Started It is a diabolical drive into a dysfunctional family's past. The story is chillingly twisted, perfectly paced. Once I started reading, I couldn't put it down.
Sibling rivalry reaches new and downright despicable heights in He Started It, a novel where nothing is as it seems, and no one can be trusted. Creepy, unnerving and deliciously evil, Samantha Downing is one of the boldest authors I know. A must read!
You'll be gripped as siblings Beth, Portia and Eddie set off on a mission that will ensure them each a share of their inheritance but what does their dead grandfather really have in store for them?
Smart, twisty
Downing ups her game in this deliciously twisted tale of family deception. He Started It has layers upon layers of clever, shocking twists that begin in the first chapter and never let up. Breathless pacing and terse, impeccable writing create a phenomenal reading experience. I am obsessed!
My Lovely Wife was one of my top books of 2019. He Started It is even better! Following a dysfunctional-to put it mildly-bunch of siblings on a bizarre and deadly road trip with their grandfather's ashes, He Started It is deliciously twisted, laced with Downing's trademark black humor and packed with one grisly twist after another. I loved it. All hail the new Queen of the psycho thriller!!
A wicked-fun read with razor-sharp wit and a killer twist, He Started It is compelling, captivating, and deliciously dark. Samantha Downing writes with a wry, sparse elegance that steadily entangles you until you're utterly addicted.
If you like your thrillers dark, then join this road trip from hell. A toxic thrill ride into the ultimate family dysfunction