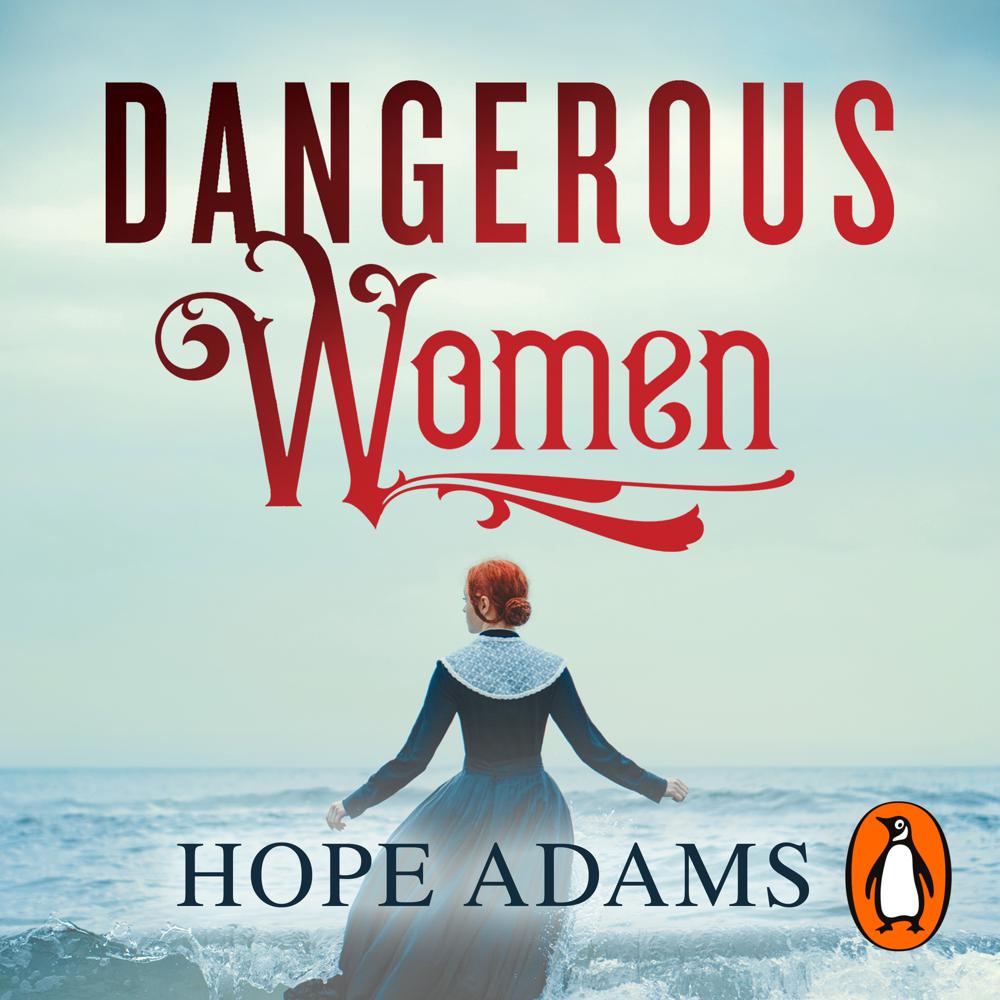 Narrated By: Fenella Woolgar
Duration: 10 hours and 18 minutes
What to expect
Brought to you by Penguin.

The devastating and thought-provoking tale about female anger, subservience and, ultimately, strength, inspired by a true story

London, 1841.

Two hundred Englishwomen file aboard the RAJAH, the ship that will take them on a three-month voyage to the other side of the world.

They're daughters, sisters, mothers - and convicts. Transported for petty crimes.

Except one of their number is a secret killer, fleeing justice.

When a woman is mortally wounded, the hunt is on for the culprit.

But who would attack one of their own, and why?

Based on a true story, Dangerous Women is a sweeping tale of confinement, loss, love and, above all, hope in the unlikeliest of places.

© Hope Adams 2021 (P) Penguin Audio 2021
Genre
Historical fiction, Historical crime and mysteries
Listen to a sample
A fabulous book with a fascinating premise. A murder mystery drives the story, but it's the characters who keep you entranced as, in the confined space of a long sea voyage, these feisty inventive women negotiate each other and their new world. I loved it
A secret murder on a convict ship transporting women to Australia in 1841 . . . this is an intriguing story, with its root embedded in facts
A gorgeous and compelling story with vibrant characters. I was fascinated by the novel's inspiration and the real life story of the Rajah Quilt
Transforms an actual 19th-century sea voyage of female convicts into a striking drama. The ship's young matron chooses a group to sew a presentation quilt, but near their destination, someone stabs one of the quilters. Evocative sketches of those on board reveal the realities of poor women's lives - readers will be rewarded
A page-turning murder mystery and a richly-drawn tale of women caught up in a male-dominated world, hoping for a better life. Descriptions of the poorer class of women in Victorian England are moving and evocative, the period details terrifically well-researched. I felt I was on that transport ship with those women, facing the storms and living their joys and sorrows
A vivid, cleverly-crafted mystery that will keep the reader turning the pages
An enthralling narrative . . . lays bare the painful lives of these women, far from their homes and loved ones, and feeling the brutal weight of the law
Wonderful, evocative, moving and suspenseful
An intriguing murder-mystery, skilfully written and bursting with colour and life
Utterly compelling and as finely wrought as the patchwork quilt that inspired the story
A murder mystery with a great twist at the end . . . Gripping
A fabulous, page-turning novel that kept me gripped. Bringing together murder, convicts and patchwork quilting - all aboard a ship bound for Australia - it's impossible not to become engaged with these women and their individual plights - especially once everyone becomes a suspect
A must-read for lovers of fearless historical fiction, and an examination of the shocking treatment of women in our not-too distant past
Packed with atmosphere . . . a terrific read
Fascinating. Gives women without one a voice - a storming read
A historical episode artfully adapted in a tale that offers glimmers of hope for women discarded by society
A compelling, immersive book that deftly weaves its beauty and pathos. I'm still thinking about it
Intriguing . . . [Hope Adams] can stitch a great story
Dangerous Women is a successful blend of two genres: a historical novel, inspired by real events, and a murder mystery with a great twist at the end. By the time I was halfway through I was completely gripped, and couldn't put it down
A fascinating prose patchwork of the women's lives, stitched together by a twisting murder mystery. Engrossing and deeply satisfying - over the course of the journey we learn about the desperate lives of these women, many guilty only of petty crimes
Pulls you into the heart of its story, while celebrating redemption, rehabilitation and the good in people. All set to the backdrop of a truly fascinating slice of history
A ship of convict women - all with their secrets - on the way to a new life in a new land, but facing danger all the way - this is a locked room mystery to end all locked room mysteries!
Combines historical fiction with tremendously gripping entertainment. Who on a ship of convicted women sailing from London to Tasmania is a murderer?
An enthralling story, inspired by true events
This atmospheric narrative excels in its depiction of the relationship between female prisoners - largely petty criminals - and the tragic backstories that have brought them together
A very fine novel - and, like the quilt it celebrates, a work of love
Nerves fray, alliances form, and love blooms in this fast paced, well-written novel. This is a great page-turner!
A well-paced page-turner illuminating a forgotten story that reminds us how far we have come
Beautifully written, Hope Adams has woven together an epic sea voyage with an intriguing murder mystery to make an unputdownable read
Hope Adams has skilfully patched a murder mystery into a historical event . . . Masterful plotting, well-drawn characters, and a plausible balance of despair for what was left behind and optimism for what lies ahead add up to an immensely satisfying read
A truly engrossing historical 'locked room' thriller
Well-written, engaging and thoroughly compelling. I love it when forgotten histories are brought to light, and touch the reader so that they immediately want to know more
A gripping exploration of female solidarity in a time of crisis and claustrophobia. Hope Adams sets the grubby injustices of a misogynistic legal system against the beauty of creating a work of art and, through that art, stitching together an unlikely community
Dazzling. Adams takes the fascination history of a convict ship and brings it to life in a captivating story filled with intrigue and dark secrets. An immensely satisfying tale of guilt, innocent and second chances
In vivid detail, Hope Adams illuminates life in convict quarters on a stinking, storm-soaked ship, and delves into the lives of individual women and the small tragedies that have condemned them to be sent far away, with little hope of return
I so enjoyed this. It evokes an era when justice was cruel, but also how the creation of something like a quilt gave hope and substance to existence. A terrific read
A fine story of suspense, sisterhood and society, reflecting the harshness of women's lives and their desperation to survive in a world that has scant regard for their wellbeing