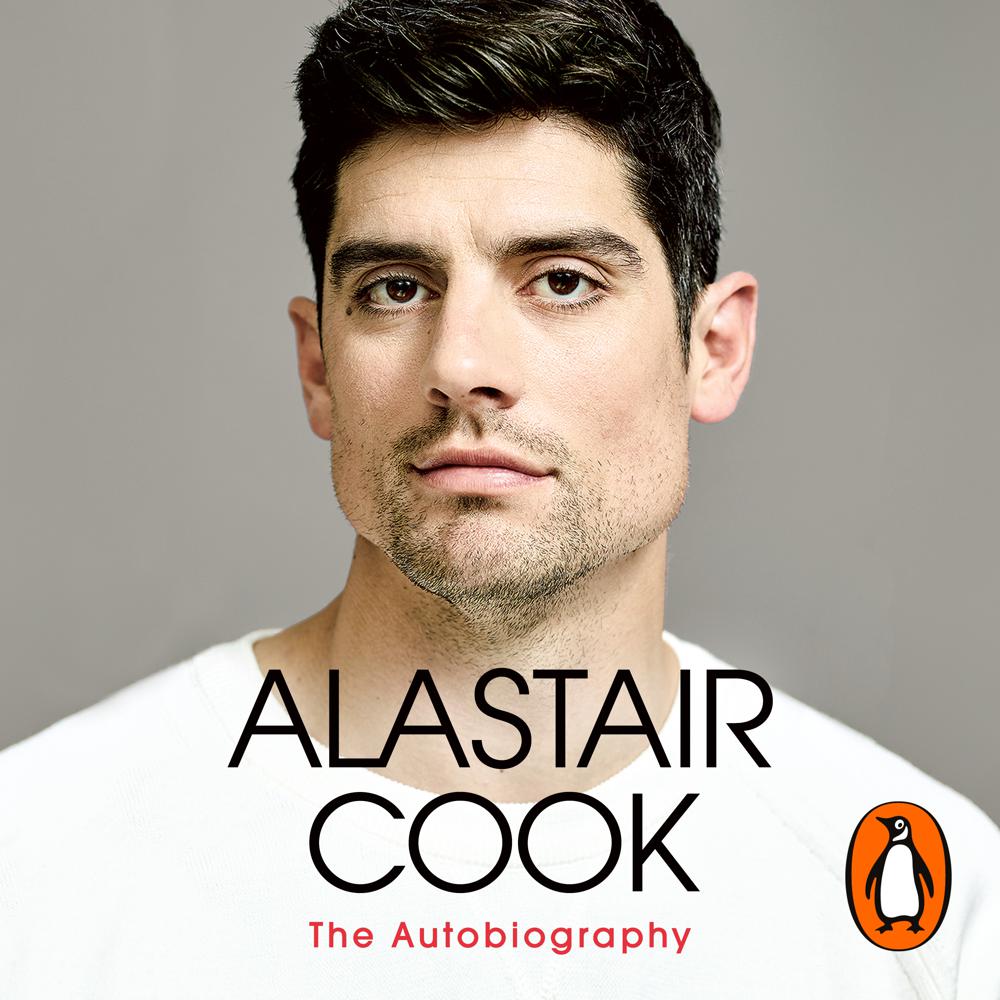 Narrated By: Dan Connolly
Duration: 8 hours and 48 minutes
What to expect
Brought to you by Penguin.

Pre order and become one of the first to read Sir Alastair Cook's new book, the whole story behind an exceptional life and career . . .
_______

To understand England's greatest cricket player is to know what it takes to succeed.
Alastair Cook is the greatest batsman to ever play for England and, as one of the most gifted players in the world he knows that his triumphs are as important as the challenges and moments of resilience.
Now, as The English Cricket team reel from his dramatic retirement, Alastair tells his story: a close-up account of his last chapter, his 33rd and last Test hundred, an intimate tale of his life, his family, of the man he is today and the man he will be - after cricket.
An icon, a role model and one of the loveliest men alive, Alastair is lauded as a person as well as a player and this is his never-before-heard story.
Genre
Memoirs, Autobiography: sport, Autobiography: general, Cricket
Listen to a sample
Bracingly honest about the brutal nature of professional cricket
Hugely enjoyable
He details the complexity of the process, from technique to mental agonies, to draining team politics . . . there are also lots of endearing behind-the-scenes details
It makes for fascinating reading, as the former England captain recounts what it took to succeed at the top of his game - and reveals what made him decide to hang up his whites at the relatively early age of 33
He is England's greatest ever batsman...but behind that choirboy exterior, Cook is as tough as tugboats, a man who has spent his life doing one of the hardest, scariest jobs in sports - opening the batting in Test cricket. This hugely enjoyable book gives you an idea of quite how challenging it is, and makes you see that finding a replacement for "The Chef" at the top of England's batting order won't be any picnic
Sir Alastair reveals his more ruthless and passionate sides in a book more probing than most sport biogs
A fascinating and layered book which delves into the psychological challenges of the game . . . a timely read at the end of an exhilarating yet flawed summer for English cricket
Reveals Cook as a teak-tough, mentally powerful competitor . . . Brutally honest insight into professional sport at the highest level
Cricket legend Alastair Cook's remarkably candid autobiography reveals the pressures of playing the sport at the highest level for more than a decade
The best books to buy sports fans this Christmas