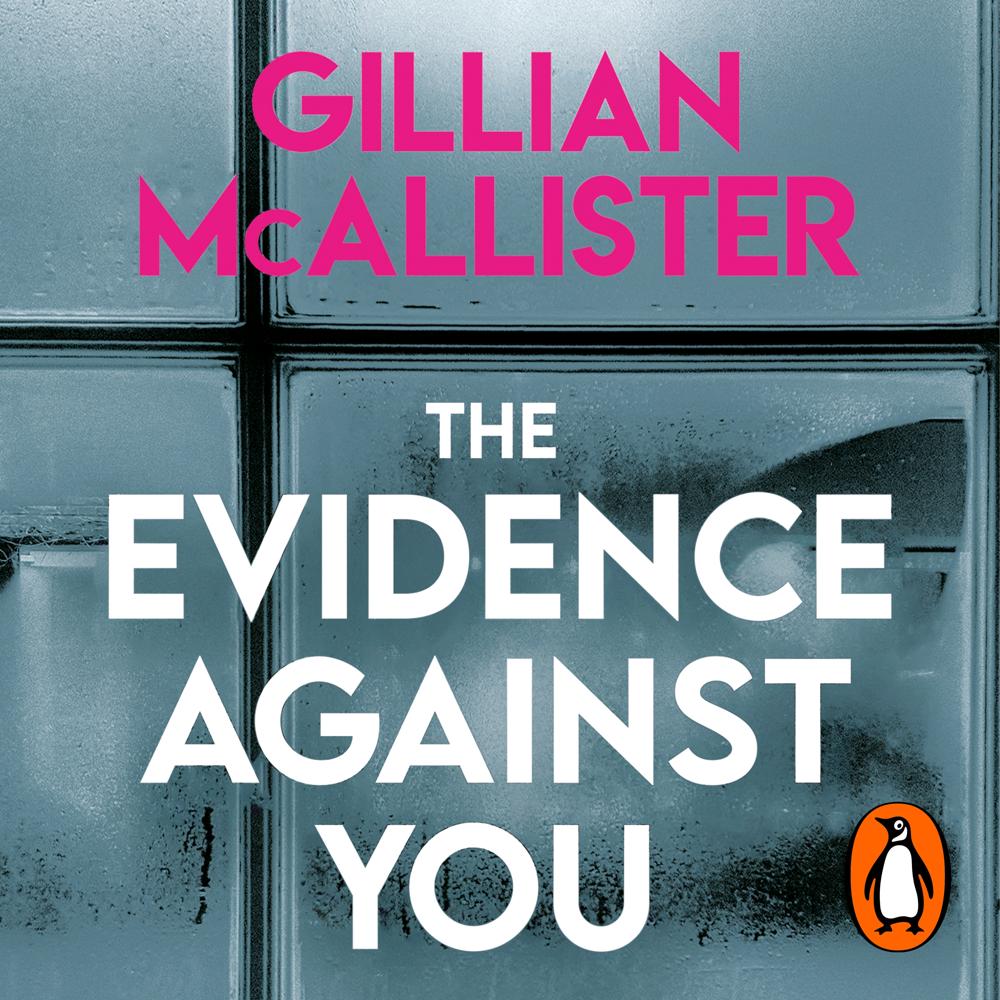 Narrated By: Zoe Telford
Duration: 14 hours
What to expect
Penguin presents the audiobook edition of The Evidence Against You by Gillian McAllister, read by Zoe Telford.

It's the day her father will be released from jail. Izzy English has every reason to feel conflicted - he's the man who gave her a childhood filled with happy memories. But he has also just served seventeen years for the murder of her mother.

Now, Izzy's father sends her a letter. He wants to talk, to defend himself against each piece of evidence from his trial. But should she give him the benefit of the doubt? Or is her father guilty as charged, and luring her into a trap?

People can't get enough of Gillian McAllister's psychological thrillers . . .

'Perfection' Clare Mackintosh

'I loved every page, every character' Lisa Jewell

'Gripping and thought-provoking' B A Paris

'I was totally swept up' Fiona Barton

'Keeps you guessing' Cara Hunter

'Truly original' Paula Daly

'Compulsive and unforgettable' Jane Corry

'Ingenious' Louise Candlish

'Brilliant' Claire Douglas
Genre
Modern & contemporary fiction, Crime & mystery fiction, Psychological thriller, Thriller / suspense fiction, Crime & mystery: hard-boiled crime, noir fiction, Family life fiction, Crime & mystery: police procedural
Listen to a sample
I was totally swept up - and challenged - by this dark drama and am still wrestling with the brilliantly written dilemma at its heart
Gillian McAllister lures you into the heart of her characters. She makes ordinary people do extraordinary things in the face of adversity. Haunting. Compelling. And all too possibly true
A perfectly plotted courtroom drama and an emotional roller-coaster in one book
The Hot List
Gillian McAllister isn't afraid to tread where some authors are scared to go. Intelligent. Compulsive. Heart-wrenching. Unforgettable
This contemporary love story wrapped up in a thriller is a brilliant read. Compelling and intense
The characters are as compelling and complex as the action. It's a brilliant psychological thriller which is even better for Gillian's professional knowledge
Perfection. Intriguing and compelling. Exceptional
We couldn't put this book down!
Completely original. I was gripped
Prepare to be gripped
Really good . . . The suspense becomes all but unbearable
An exhilarating, hold-your-breath read!
A gripping legal yarn
This sharp, super-readable thriller stands out thanks to its taut plot and characters you really care about
Brilliant
Smart, twisty and ingenious . . . as emotionally engaging as it is taut
Addictive, exciting and devilishly clever
A very special book - a page turner that is gripping, suspenseful and heartfelt, with a superb ending that delivers twice
Intricate plotting delivers a tense and suspenseful thriller
I read it in a breathless day and a half. I loved every page, every character, every twist and turn
A gripping, compelling page-turner that kept me up half the night
Praise for Gillian McAllister
I raced through this impressive, gripping and thought-provoking read
A smartly conceived psychological thriller
Clever, original and packed with family complications throughout, you'll change your mind time and again. . . and the ending will take your breath away
The verdict - lock me up so I can read it again! Unforgettable
A brilliantly compelling and tightly plotted psychological thriller. The characters are real and complex, and McAllister's writing both grips and thrills. Her best yet!
A heart pounding premise is taken on a journey that is as emotionally enriching as it is thrilling. I couldn't look away from this razor sharp exploration of truth, love and how the past shapes our present. Gillian McAllister is a tour de force, she just gets better and better
Top domestic noir
Gripping, cleverly-constructed, and heart-wrenching. A truly original thriller you won't be able to put down
Flawless plotting and gripping from the first page to the last
Absolutely unputdownable: convincing, compelling and ultimately heartbreaking
Addictive - I found myself wanting to pick it up at every opportunity
Ingeniously constructed with real flesh-and-blood characters and cliff-hanging suspense