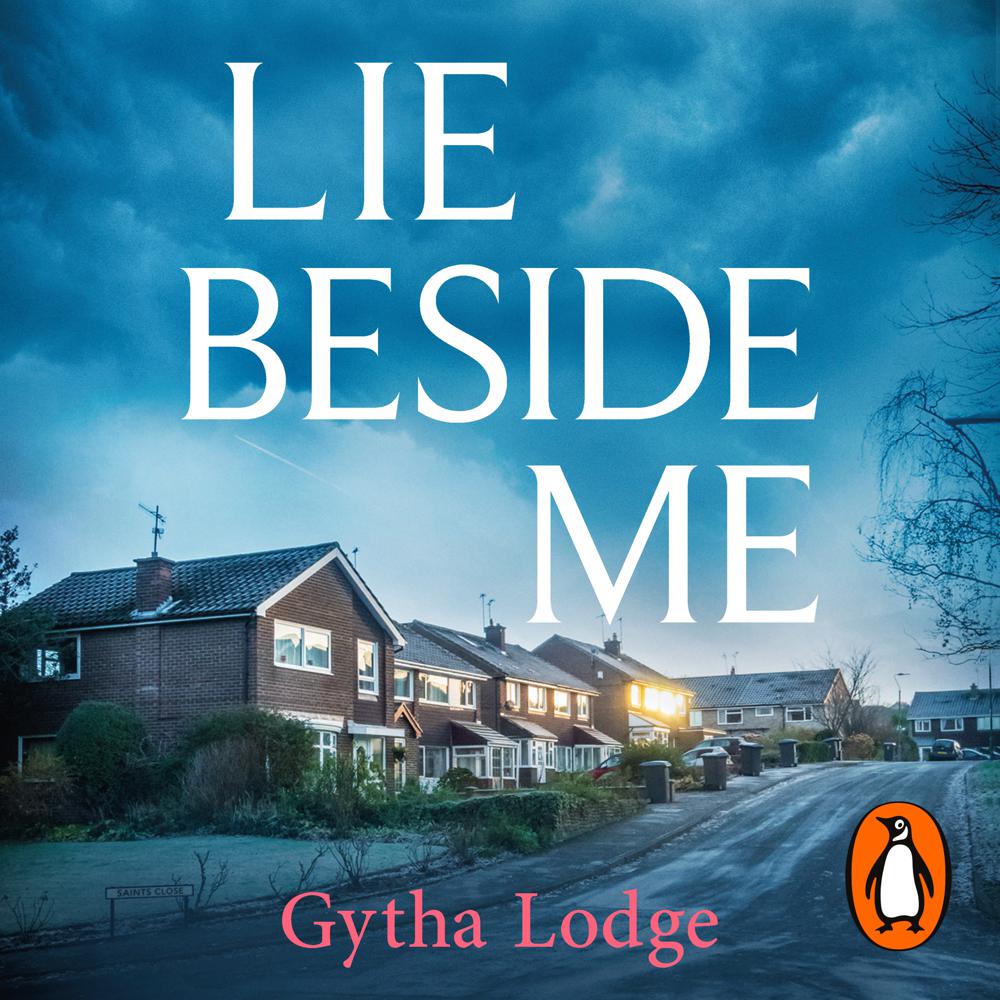 Narrated By: John Hopkins, Louise Brealey
Duration: 10 hours and 5 minutes
What to expect
Brought to you by Penguin.

You wake up.
You can't remember what happened.
The man lying next to you is not your husband.
And he's not breathing...

The gripping third thriller starring DCI Jonah Sheens, from the author of Richard and Judy pick and Sunday Times bestseller She Lies in Wait.

Louise wakes up. Her head aches, her mouth is dry, her memory is fuzzy. But she suspects she's done something bad.

She rolls over towards her husband, Niall. The man who, until recently, made her feel loved.

But it's not Niall who's lying beside her. In fact, she's never seen this man before.

And he's dead . . .

As Louise desperately struggles to piece her memories back together, it's clear to Detective Jonah Sheens and his team that she is their prime suspect - though they soon find she's not the only one with something to hide.

Did she do it? And, if not, can they catch the real killer before they strike again?


Praise for the Sunday Times bestselling Jonah Sheens series...

'What a marvel! A corkscrew-twisty, knife-sharp thriller. . . Prepare to be haunted' A J Finn, bestselling author of The Woman in the Window

'I loved it. A SUPERIOR crime novel' Marian Keyes

'An engaging tale of lust, rivalry and murder' The Sunday Times

'A dark, deep, terrific thriller and a scorching portrait of friendship and its betrayal' Nicci French

© Gytha Lodge 2021 (P) Penguin Audio 2021
Genre
Crime & mystery: hard-boiled crime, noir fiction, Crime & mystery: police procedural, Psychological thriller, Narrative theme: Death, grief, loss, Modern & contemporary fiction
Listen to a sample
Such an ingenious concept and what an opening! I was gripped from that very first shocking page. An intelligent, twisty and compulsive thriller. This is the first from the Sheens series I have read but I loved the story, and the characters so much I'm going to definitely read the others. Absolutely brilliant
Supremely readable. Gripped me from the first page and kept me turning the pages long into the night. Gytha Lodge is a consummate storyteller
Lie Beside Me is perfectly paced with plenty of twists and turns to keep readers hooked, from an opening that packs a real punch, all the way through to the satisfying ending. Beautifully written with a cast of characters who keep you questioning everything you think you've worked out. I loved it
An edgy multi-layered mystery with an unforgettable opening and one suspect after another. The goings on in the detectives' private lives were just as fascinating as the main story. The characters were so well-rounded they felt real. I didn't want this story to end.
The shocking opening hooked me in and the twists and turns kept me furiously turning the pages, desperate to know how the story would unfold. Lie Beside Me is a clever and compelling thriller, with a fantastic cast of characters you'll want to spend time with. I loved it
Gytha Lodge handles a complicated and compelling plot with effortless skill. Lie Beside Me is fast-paced but never rushed, with clues and twists to keep you absolutely hooked from the first page to the last. I can't wait for her next book
Tense and twisty from the start, exploring the darker side of friendship and trying to put together clues from a forgotten night... I woke up early just to finish it!
A snappy read that will delight thriller lovers
I loved Watching from the Dark, and Lie Beside Me didn't disappoint as the next in the series. It's another gripping page-turner, where Lodge sucks us in with a nightmarish opening chapter and then keeps us guessing right until the end
Superbly plotted and and relentlessly pacy, Lie Beside Me is hands-down her best yet. From its grab-you-by-the-throat opening to its truly shocking conclusion, Lie Beside Me will have you second-guessing everyone and everything. This really is a series going from strength to strength
An absolute belter of a read. Thoroughly absorbing and impossible to put down. Highly recommended for crime fiction fans
An excellent detective novel. The opening scene is superb, and sets up the story beautifully. Gripping, multi-layered and fresh. Terrifc
It drags you in with a brilliant hook and terrific characters which won't let you go until you've finished. It will keep you guessing right until the end. HIGHLY recommended
Just as compelling as you'd expect from this masterful plotter . . . From that explosive opening, this pacy and intricately-woven thriller continues at speed
Praise for Gytha Lodge:
A killer premise, razor-sharp writing, and twists to die for, what more could you possibly want? Gytha Lodge is a brilliant storyteller, and Lie Beside Me is easily her best yet. I hope this series never ends
I loved it. A SUPERIOR crime book
A novel that literally makes you hold your breath then gasp out loud
I absolutely raced through this. Lots of writers dream up high concept openings and then have no idea where to take them but Gytha delivers in spades and keeps you guessing until the final pages
The latest instalment of the Jonah Sheen series, Lie Beside Me is the best yet. It moves at a cracking pace from the high concept opening to its tightly plotted finale, while deepening the characterisation and the world so well created in the first two of the series. I stayed up till 2am to finish it - brilliantly done.