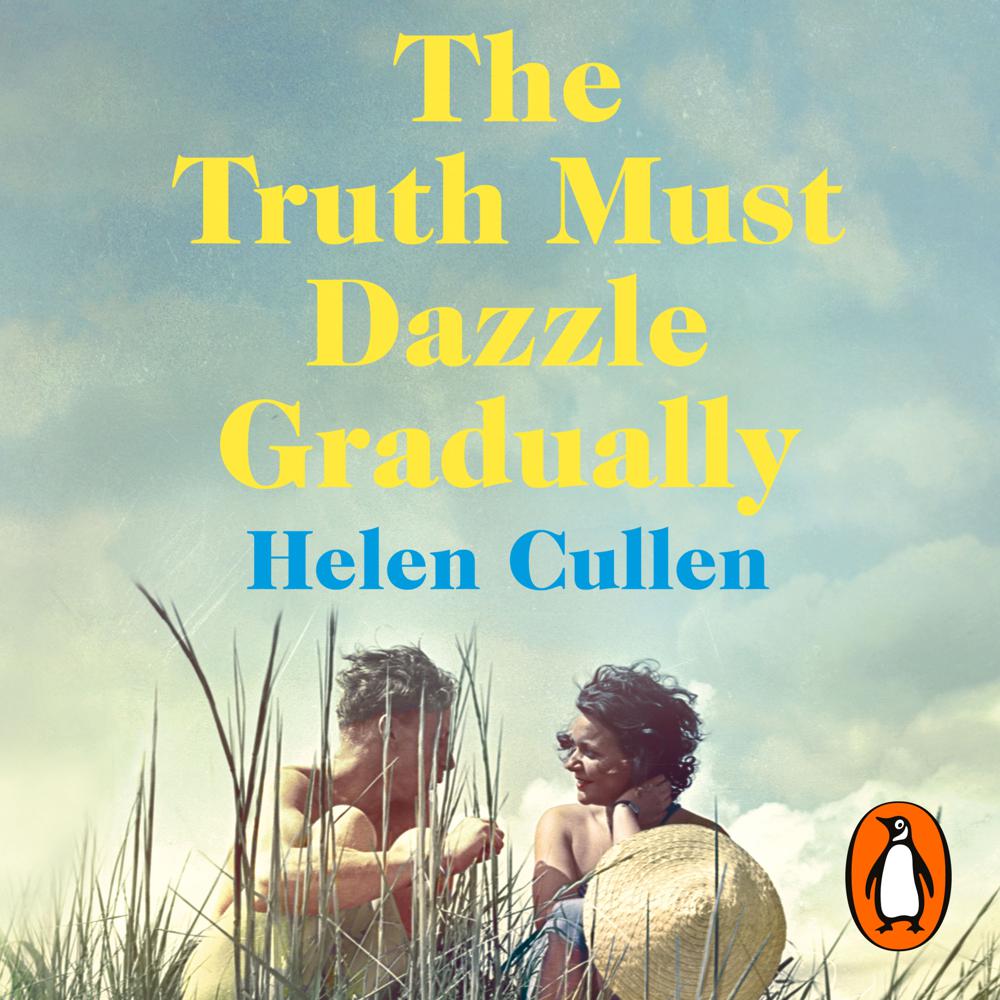 Narrated By: Gerry O'Brien
Duration: 8 hours and 49 minutes
What to expect
Brought to you by Penguin.

AN IMMERSIVE AND HEARTFELT EXPLORATION OF FAMILY AND LOVE

'A beautiful bittersweet story of love, loss and families all set in the most irresistible of locations. Tears were shed!' Graham Norton

'A moving and powerful novel from one of Ireland's finest new writers' John Boyne

****

On an island off the west coast of Ireland, the Moone family are shattered by tragedy.

Murtagh Moone is a potter and devoted husband to Maeve, an actor struggling with her most challenging role yet - being a mother to their four children. Now Murtagh must hold his family close as we bear witness to their story before that tragic night.

We return to the day Maeve and Murtagh meet, outside Trinity College in Dublin, and watch how one love story gives rise to another. And as the Moone children learn who their parents truly are, we journey onwards with them to a future that none of the Moones could predict . . .

Except perhaps Maeve herself.

The Truth Must Dazzle Gradually is a celebration of the complex, flawed and stubbornly optimistic human heart.

Longlisted for the Guardian's 'Not The Booker' prize!

PRAISE FOR THE TRUTH MUST DAZZLE GRADUALLY

'I devoured this, falling in love with the setting and with every character. It is just glorious. A close-up on the everyday beautiful details that make up love' Emma Flint, author of Little Deaths

'Loved it. Beautiful and original' Sunday Independent

'Cullen is a thoughtful writer and she dissects the stubborn optimism of the human heart with skill and sympathy' Irish Independent

'A perfect combination of deeply-felt tragedy with great hopefulness' Anne Youngson, author of Meet me at the Museum

'A beautifully observed saga of abandoned dreams, loss and self-discovery. A fabulous creation' Alan McGonagle, author of Ithaca

'So wonderful on the Irish family and the utter complexity of motherhood, family entanglement and love. I was full on weeping at the end' Elaine Feeney, author of As You Were

© Helen Cullen 2020 (P) Penguin Audio 2020
Genre
Modern and contemporary fiction, Family life fiction, Contemporary romance, Contemporary lifestyle fiction, Narrative theme: Love and relationships
Listen to a sample
A beautiful bittersweet story of love, loss and families all set in the most irresistible of locations. Tears were shed!
A moving and powerful novel from one of Ireland's finest new writers
Such a true gift of a novel, with its sumptuous forward momentum, and rare precision, and inspired imagery. The Truth Must Dazzle Gradually generates a very bright light, one that is human, graceful, and healing. It's an absolute pleasure to read
A beautiful story. I was gripped and held in a state of love for all the characters
I devoured this, falling in love with the setting and with every character - and when I reached the end, I wept. It is just glorious. A sweeping family safe and, at the same time, a close-up on the everyday beautiful details that make up love
We are seduced by the story of the star-crossed lovers
Cullen's quietly devastating second novel is both a family saga and a careful exploration of the reality of living with mental health issues
A beautiful meditation on family life in Ireland
An extremely moving read. Handles the complexities of love, grief, family life and mental illness with sensitivity and depth. A truly gorgeous novel.
Intensely moving, beautifully written and drenched with Irish atmosphere, this novel asks brave and thoughtful questions about mental health
I really enjoyed Helen Cullen's confident voice and lyrical descriptions and was relieved by the optimistic and redemptive ending as I had become so invested in the characters. I'll look out for more from this author
So wonderful on the Irish family and the utter complexity of motherhood, family entanglement and love
An honest meditation on love and motherhood - this is a story of the confessions that aren't easily made; the secret hopes and desires that can feel too complicated or painful to express. Cullen is a thoughtful writer and she dissects the stubborn optimism of the human heart with skill and sympathy
A compassionate portrayal of love, support and grief, The Truth Must Dazzle Gradually contains moments so recognisable to anyone who has suffered from depression that credit must be given to Cullen for depicting mental illness in all its senseless brutality while never exploiting it for sentimental reasons... There are many strengths to this novel, not least of which is the author's decision not to fill the pages with anguish . . . a writer whose skill is matched by an ability to surprise with each new work
Precise, haunting and, above all, beautiful . . . has the twin ability to inspire you to take delight in the world, yet also cry with the pain that unfolds in its pages . . . a book of rare quality
A powerful and poignant narrative told over a lifetime; exploring unconditional love, heartbreak and the beautiful flaws of human nature set within a family unit. (Cullen) is an astute and empathic writer and an incredible voice in Irish literature. You'll fall in love with the Moone family and they will linger in your heart long after you read the final pages
Beautifully-observed [...] charts a family across 37 years, living through a tragedy on a remote island; portraying mental health and the fall-out around it with enormous humanity and integrity. Tonally reminiscent of recent Colm Tóibín
A beautiful novel - Helen Cullen writes with such deft care and attention about the things that hold us together when everything falls apart
Such a tender read. Astute and compassionate, it made me cry. It's full of love. And it's quietly magnificent
A perfect combination of deeply-felt tragedy with great hopefulness
A remarkable book
A superb second novel that goes to places you mightn't expect but which ultimately end up making a great deal of sense. It touches on a lot thematically and doesn't ever suggest that any one life path can be a cure for severe mental illness and it does some things that... are very pleasing indeed. I had a LOT OF FEELINGS
Loved it. Beautiful and original
A beautifully observed saga of abandoned dreams, loss and self-discovery
Absolute poetry and a love letter to family and to the arts. The depiction of depression is as accurate as any I've read and the empathy in this book is beautiful
Powerful, intimate, moving - a beautiful exploration of love and family
This will touch your soul
Cullen's atmospheric novel captures beautifully the continuity of life even at times of deepest grief. If we avoid tragedy in literature, we're closing ourselves off to some of the most powerful and moving writing, as exemplified by Helen Cullen's second novel which deals delicately and humanely with the subjects of mental health and the ravaging effects of grief
An Irish novel moves from a family's joy to tragedy and back in this poignant yet hopeful novel spanning the late 1970s to 2015
Cullen's lyrical prose drives the immersive and heart-wrenching narrative. This complex study of depression and its impact on family dynamics will lure readers
Love is here in spades... clear a weekend for this gorgeous read
Praise for Helen Cullen
If you liked Harold Fry and Me Before You, you will love Cullen's nostalgic debut. This life-affirming book will draw you in and keep you there
Delightful
Deeply moving
I found myself totally transported into William's poignant and beguiling world of lost opportunities and love
This will touch your soul
Cullen's writing is precise, haunting and, above all, beautiful . . . has the twin ability to inspire you to take delight in the world, yet also cry with the pain that unfolds in its pages
Deals delicately and humanely with the subjects of mental health and the ravaging effects of grief . . . ultimately a hopeful read that lives long in the memory
Cullen's quietly devastating novel is both a family saga and a careful exploration of the realities of living with mental health issues
A thoroughly moving and frequently funny story of love and compassion
A tender and unflinching exploration of mental illness and how it can eat into the heart of a family. Full of empathy and genuinely moving, a novel that will stay with me for a long time