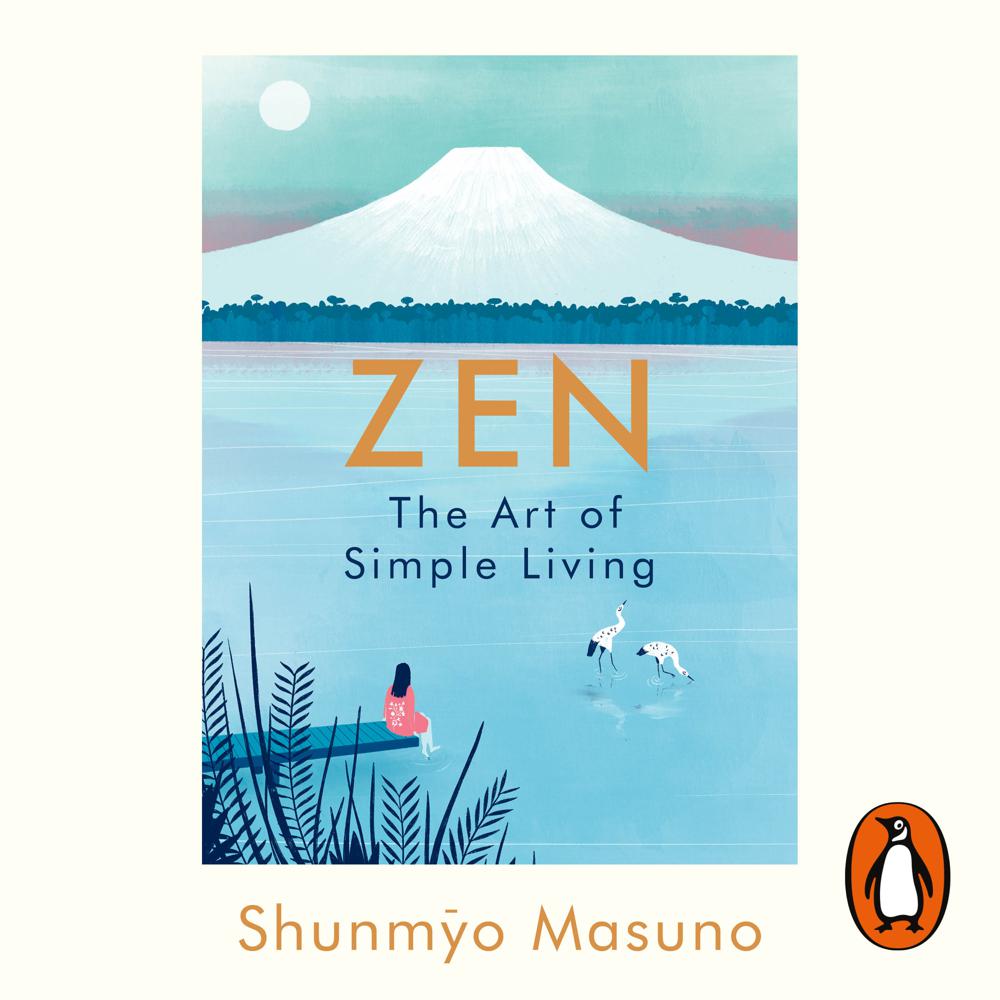 Narrated By: Adam Sims
Duration: 2 hours and 37 minutes
What to expect
Penguin presents the audiobook edition of Zen: The Art of Simple Living by Shunmyo Masuno, read by Adam Sims.

Relax and find happiness amid the swirl of the modern world with this internationally bestselling guide to simplifying your life by a Japanese monk who embodies the wisdom of Zen.
Drawing on centuries of wisdom, renowned Zen Buddhist priest Shunmyo Masuno applies the essence of Zen to modern life in clear, practical, easily adopted lessons - one a day for 100 days. Discover how:
* Lining up your shoes after you take them off can bring order to your life
* Putting down your fork after every bite can help you feel more grateful for what you have
* Spending time barefoot can strengthen your body
* Planting a flower and watching it grow can teach you to embrace change
* Going outside to watch the sunset can make every day feel celebratory
In Zen: The Art of Simple Living, you will learn to find happiness not by seeking out extraordinary experiences but by making small changes - to what you do, how you think, how you interact with others and how you appreciate the present moment. With each task, you will open yourself up to a renewed sense of peace and inner calm.
Genre
Lifestyle & personal style guides, Mind, body, spirit: meditation & visualization, Coping with stress, Zen Buddhism, Mind, body, spirit: thought & practice, Mindfulness
Listen to a sample
With clear, practical and easy-to-follow lessons - one a day for 100 days - renowned Buddhist monk Shunmyo Masuno draws on centuries of wisdom to show you how to apply the essence of Zen to modern life
Does for mental clutter what Marie Kondo has done for household clutter: pare down and simplify . . . A bestseller in Japan, this will certainly resonate with fans of Zen practice, or those simply looking to declutter a busy mind
Brings the spirit of Zen Buddhism to everyday life . . . 100 snack-size Zen activities you can do daily to add more calm to your life
You don't have to be into Japanese Zen Buddhism to appreciate this very prettily illustrated book of concise and nonjudgmental life lessons. It doesn't require long reading times - the bitesize paragraphs are perfect as quick bedtime reading or as an anti-anxiety boost first thing in the morning.
A pretty book to dip into for insights into a Japanese mindset
Full of the simplest yet richest rituals to adopt in order to live a long and happy life, this book of wisdom is a soothing balm of peace for anyone living in the busy modern world