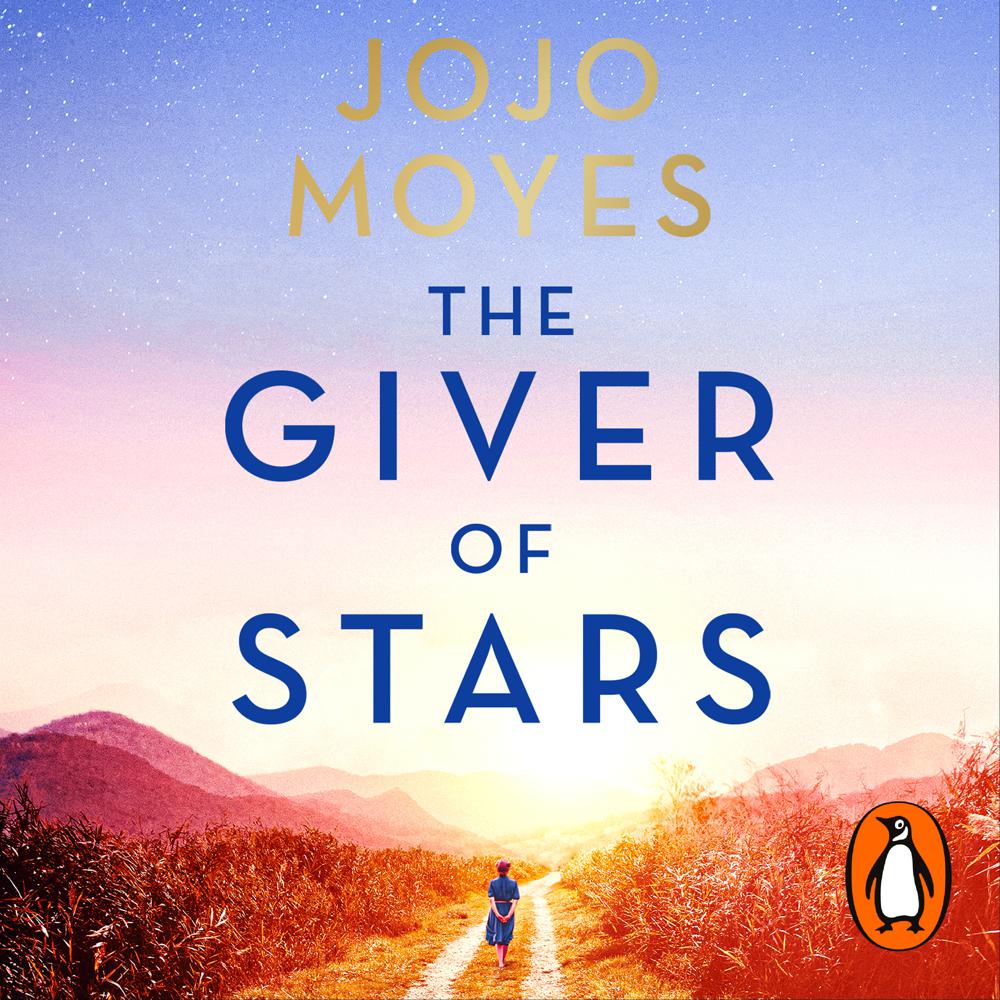 Narrated By: Julia Whelan
Duration: 13 hours and 52 minutes
What to expect
Brought to you by Penguin - the spellbinding story of love, friendship and the power of words to change the world by the international bestselling author of Me Before You
The greatest love story is the one you least expect . . .
Alice Wright doesn't love her new American husband.
Nor her domineering father-in-law or the judgmental townsfolk of Baileyville, Kentucky.
Stifled and misunderstood, she yearns for escape and finds it in defiant Margery O'Hare and the sisterhood bringing books to the isolated and vulnerable.
But when her father-in-law and the town turn against them, Alice fears the freedom, friendship and new love she's found will be lost . . .
Read by Audie-award winner Julie Whelan.
'Her best novel yet. Julian Whelan [is] the perfect reader' The Times
'Utterly enchanting' Mail on Sunday
'Epic' David Nicholls, bestselling author of One Day
Genre
Modern & contemporary fiction, Family life fiction, Contemporary romance, Historical fiction, Historical romance, Romance: 'western', rural or 'outback', Adventure fiction: Westerns, Narrative theme: Love & relationships
Listen to a sample
With characters so real they feel like dear friends and a compelling storyline, this is a beautiful, special novel. I loved it and didn't want it to end!
Based on a true story of the real Horseback Librarians of Kentucky this was a truly joyous and divine read. The rich, determined, extraordinary characters consumed me. The history, the setting; everything about this glorious book is superb
An exploration of people's cruelty and also their kindness
With strong, memorable female characters and a sprinkling of men who can make a 'heart flutter like a clean sheet on a long line.' The Giver of Stars is a celebration of love, but also of reading, of knowledge, of female friendship . . . inspiring
Her best book yet. It's a romance - but about female friends, the outdoors and the magic of reading
I loved this dashing adventure set in 1930s Kentucky, America. Intensely moving and crammed with romance and emotion, this is a full-pack-of-tissues novel.
Praise for Jojo Moyes
An inspiring, romantic tribute to female friendship and the power of books
Moyes' best yet . . . A stonker of a read. Laced with humour and heartache, it's addictive
Dipped into this on Saturday and then simply couldn't put it down. Superb characters, great story and sense of place. For me, her best yet. And I wept buckets over Me Before You!
One to get lost in. Escape with this book and follow the story of five women who are embarking on a powerful journey - and refuse to obey any man's commands!
A fabulous adventure story
Explores the interconnected lives of five women with honesty and hilarity
A sweeping story of female friendship with a dash of romance, set in 1930s Kentucky
Joyous. Pucky female characters and wonderful writing. This is her best
Jojo Moyes is back with this tale based on the real-life horseback librarians of Kentucky
The Giver of Stars is the story of five extraordinary women and their remarkable journey through the mountains of Kentucky and beyond . . . a classic drama of loyalty, justice, humanity and passion
Jojo's characterisation is so vivid, and the insight into the gender and race discrimination of the 1930s is truly eye opening
Joyful, with a pitch-perfect ending
A triumph
Her best yet
Utterly enchanting
Misfit women rule in a beguiling tale of unlikely love. Moyes writes with warmth and intelligence . . . the most appealing thing about The Giver of Stars, however, is her wonderful way with romance. Delightful
HER BEST NOVEL YET
Escapism in the form of adventure and sisterhood. This is a novel with real depth and feeling and touches on worker's rights, racism, environmentalism and education
This big-hearted tale will stay in your head long after you have finished reading it
A tender, funny and hopeful look at love, grief and life. Bumper box of tissues required
A heart-wrenching love story, a nail-biting legal drama and a beautiful study of female friendship
Uplifting. One of Me Before You author Moyes's best novels
Based on a true story, this poignant novel is a celebration of strong women and friendship. With a fast-paced plot and intricate characters, fans of Moyes won't be disappointed
Jojo Moyes is back with another page turner. Inspired by a remarkable true story, The Giver of Stars features five incredible women who will prove to be every bit as beloved as Lou Clark, the unforgettable heroine of Me Before You
She's done it again! Joyous. I loved this adventure story for girls for its plucky female characters and wonderful writing
Moyes's book delivers evocative descriptions of the Kentucky landscape and rich historical detail. But it is in her compassionate portrayal of well-drawn characters that the novel's greatest strength lies
From the very first page, I was drawn into the world and the characters that Jojo Moyes has so carefully created
This blisteringly good novel is one to add to your basket quick smart
While her novel is set in the midst of the Great Depression, Moyes crafts a tale that's remarkably contemporary. Moyes depicts the courage and resourcefulness of these women in loving detail. A tribute not just to the brave women who brought the light of knowledge in dark times, but also to the rejuvenating bond of women's friendship.
Immensely readable and enjoyable
A genuinely entertaining book that's a perfect gift for people who need some escape from the everyday and just want to be absorbed in a really cracking story. Set in rural America in the 1930s, it's got a band of feisty characters who are funny and sweet with contemporary resonances to boot
Celebrates the world of books . . . A fictional yarn about a quintet of extraordinary intrepid women from disparate backgrounds
Epic
Touching on the still-burning issues of control, violence, poverty and racism, Moyes has created a rollicking story that's perfect for long autumn nights. Enjoy . . .
An enthralling read based on a true story
This tribute to female friendship and the joy of books is a compelling read
Inspiring and wildly romantic
Wonderfully written and completely engrossing, with exquisitely drawn characters in a brilliantly plotted narrative
What a wonderful novel. The Giver of Stars is the most sweeping, dramatic, richly evocative book, full of brilliantly feisty women. I whipped through the pages, utterly agog, pretty much feeling as though I was on a horse in 1930s Kentucky myself
A heart-stopping read. Destined to be the novel that friends press upon each other
As passionate about challenging gender stereotypes as it is enthralling in narrative sweep
Escapism in the form of adventure and sisterhood. A novel with real depth and feeling. Empowering
A captivating tale of love, friendship and self-actualisation
An entertaining, immersive and moving read. The Giver of Stars is rip-roaring popular fiction . . . but it is also a novel that celebrates education, intellectual curiosity and, above all, books and the knowledge, comfort, company and power that they can bring. Moyes shines a light on a historic footnote to pay tribute to women's work, endurance and female solidarity
Jojo Moyes is on dazzling form
About five extraordinary women in 1920s Kentucky, who worked on horseback as travelling librarians
The storytelling treads the delicate balance between heartbreak and hope perfectly
Purest joy - even as it cheerfully breaks your heart. A go-get-em adventure about E Roosevelt's horseback librarians, it celebrates female friendship and the power of books
It's an extraordinary story. This is the best thing she has written since Me Before You. Moyes writes with gusto and compassion
The author of Me Before You pulls off a cracker with this stirring, exciting adventure story inspired by true events, in depression-era Kentucky, women find freedom and friendship by joining a brigade of horseback librarians
Her writing is beautiful and whimsical with unique storylines
Timeless, Jojo Moyes' greatest work yet, and one of the most exquisitely-written - and absolutely compulsory - novels about women ever told. Brilliant and perfect and will remind you of why you read; even of why you breathe
Julia Whelan is perfect as Alice Wright
Took me to the mountains of depression-era Kentucky where brave women librarians risked all to deliver books on horseback
For years I've been a huge Jojo Moyes fan. It's such a great narrative about personal strength and really captures how books bring communities together, especially for these women who are completely bonded by their love of literature
Raw, funny, real and sad, this is storytelling at its best
This truly beautiful story made us laugh, smile and sob like a baby - you simply have to read it
Concentrates on sisterhood and friendship
Britain's best contemporary female author
Both a love letter to reading and a hymn to female friendship, this is a tale packed full of romance, tension, and brilliantly drawn characters. Pure pleasure
Moyes somehow manages to break your heart before restoring your faith in love
A brand-new page-turner . . . based on a true story and tracks five feisty women living in America during the Great Depression