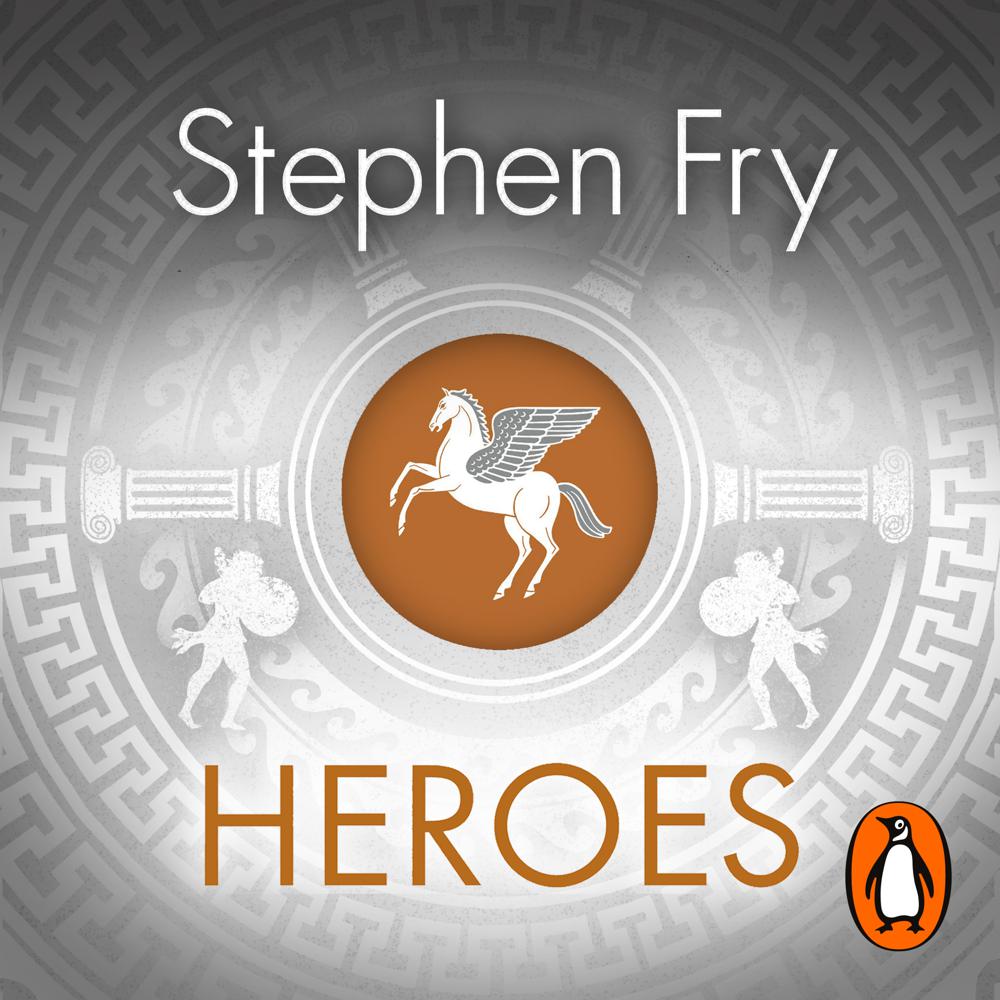 Narrated By: Stephen Fry
Duration: 15 hours and 1 minute
What to expect
Enter the monstrous and magical world of Stephen Fry's Sunday Times bestseller Heroes, brought to you by Penguin.

Shortlisted for the 2018 Specsavers audiobook award.
Imagine sandals on your feet, a sword in your hand and the hot sun beating down on your helmet.
Join Jason aboard the Argo as he quests for the Golden Fleece.
Marvel as Atalanta - a woman raised by bears - outrun any man before being tricked with golden apples.
Discover how Bellerophon captures the winged horse Pegasus to help him slay the monster Chimera.
Heroes is the story of what we mortals are truly capable of - at our worst and our very best..
Read by Stephen Fry himself, Heroes harnesses the magic of ancient legends in an entertaining and modern retelling in Fry's iconic and captivating narration.
'A romp through the lives of ancient Greek gods. Fry is at his story-telling best . . . the gods will be pleased' Times
'Assured and engaging. The pace is lively, the jokes are genuinely funny' Guardian
'An Olympian feat. The gods seem to be smiling on Fry - his myths are definitely a hit' Evening Standard
Genre
Myths & fairy tales, Poetry, Ancient Greek religion & mythology, Folklore, myths & legends, Roman religion & mythology, Ancient Greek & Roman legends, Ancient religions & mythologies, Classic & pre-20th century poetry, Monsters, mythical & legendary beings
Listen to a sample
Perfect for the 21st Century. Ebullient, funny, Fry retells the Greek myths with elegance
Assured and engaging. The pace is lively, the jokes are genuinely funny, and Fry once again proves himself a master of great learning worn lightly
Fry makes the stories relatable without skimping on the wonderful gory details, or sacrificing the traditional truths of the myth
Tales of fatal flaws, perilous journeys and shining acts of heroism are told with gusto and young and old will be engrossed. The audiobook is an absolute gem too, read by the author who has a winning way of bringing these epic tales to life
The best thing he's written since his superb first novel . . . entertaining and edifying
Here, indeed, be monsters, myriad adventures and machinating gods. Fry is a personable and passionate narrator
Fry brilliantly retells the dramatic, funny, tragic and timeless tales of these heroic men and women in all their grit and glory. Filled with white-knuckle chases and twisted labyrinths, impossible puzzles and blood-curdling monsters
Just as delightful and difficult to put down as the first. Heroes makes the stories relatable without skimping on the gory details, or sacrificing the truths of the myth. It's rich, it's funny and you'll feel like you've learned a lot
One of the nation's favourite intellectuals retells the epic myths of the Greek heroes in his own unique and very enjoyable way
A rollicking good read
Stephen Fry has created a magnificent book. Humorous, but with serious stories told with wit and erudition. This is a book that will delight readers of all ages. Fry's writing is never less than delightful
A wondrous new immersion in ancient stories we only thought we knew. Brilliant, funny, erudite, inventive, surprising and enthralling
Rich, funny and you'll feel like you've learned a lot along the way
Just as delightful and difficult to put down as the first. It makes stories relatable without skimping on the gory details
This is a spirited retelling of stories that Fry clearly knows and loves
Fry is a natural storyteller and his lively retellings make for an entertaining read
The comedian and polymath retells age-old Greek myths in dramatic, modernised style
Joyfully informal yet full of the literary legacy. The Greek gods of the past become relatable