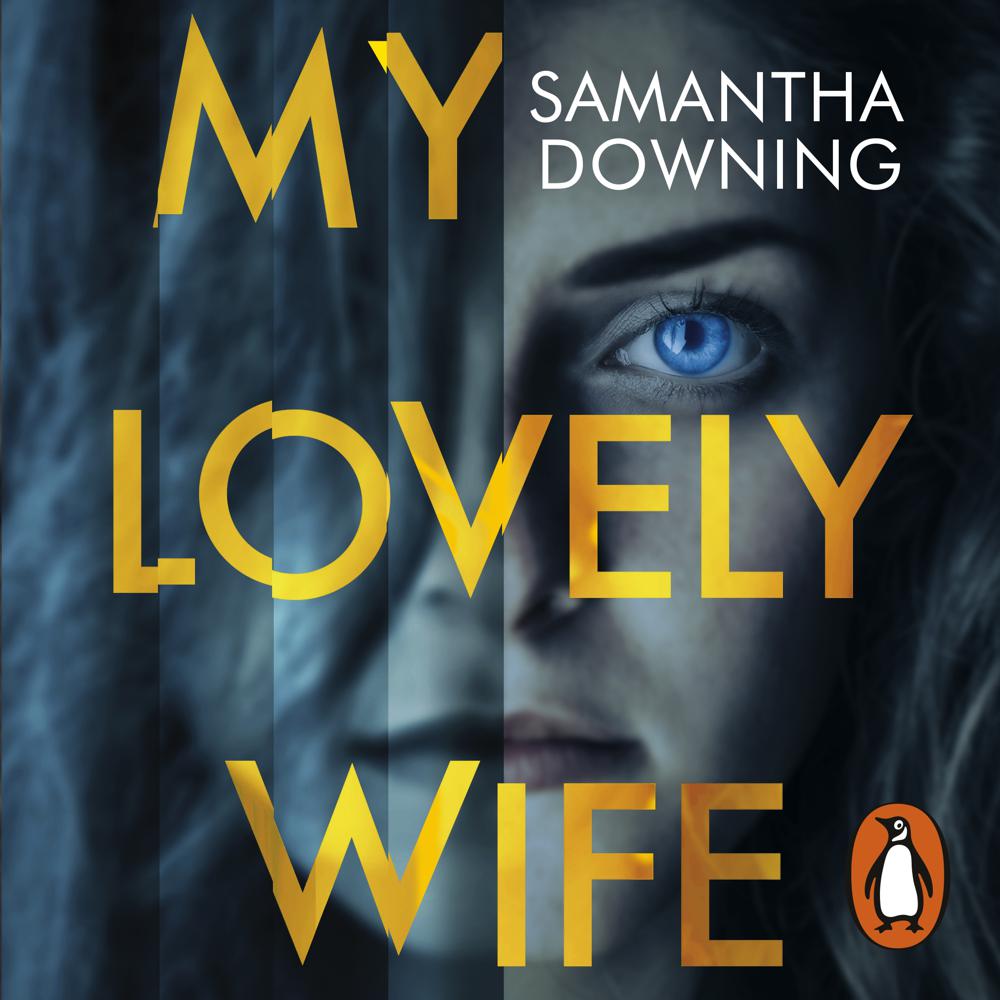 Narrated By: David Pittu
Duration: 10 hours and 14 minutes
What to expect
Penguin presents the audiobook edition of My Lovely Wife by Samantha Downing, read by David Pittu.

Introducing the next generation of domestic thriller...

Every marriage has secrets. Everyone has flaws. Your wife isn't perfect - you know that - but then again nor are you.

But now a serial killer is on the loose in your small town, preying on young women. Fear is driving your well-behaved young daughter off the rails, and you find yourself in bed late at night, looking at the woman who lies asleep beside you.

Because you thought you knew the worst about her. The truth is you know nothing at all.


PRAISE FOR MY LOVELY WIFE

"The twist at the end of the first chapter made me read through the night. Clever. Manipulative. Dark. Disturbing. What more can you ask for?"-Jane Corry, bestselling author of My Husband's Wife

"An assured and deliciously engrossing debut. You'll surely devour My Lovely Wife, but it will linger long after you've reached the last page." Sarah Pinborough, Sunday Times bestselling author of Behind Her Eyes

"You'll never look at your neighbors the same. I couldn't pull myself away from this story...Make sure you clear your schedule before you pick it up. Absolutely unputdownable." Liv Constantine, bestselling author of The Last Mrs. Parrish

"My Lovely Wife is a knockout. It's not just a novel about serial killers. It's family drama, about a marriage, about kids out of control, about infidelity, and about the news media; and it's also about the folks next door. It's an effortless page-turner." Publishers Weekly

"The twist at the end of the first chapter made me read through the night" Jane Corry
Genre
Psychological thriller, Crime and mystery: hard-boiled crime, noir fiction, Family life fiction, Thriller / suspense fiction, Romantic suspense
Listen to a sample
My Lovely Wife is a knockout. It's an effortless page-turner
Best new books to read this March
One of my favourite thrillers of the year - I couldn't stop reading but didn't want it to end. Dark, chilling and compelling ... My Lovely Wife is a brilliant debut
It's no mean feat to find something fresh in the crowded thriller field, but Downing pulls off an indisputable triumph with My Lovely Wife. Exemplary writing and outstanding pacing confirm Downing's talent, but it's her deliciously depraved characters that kept me flying through the pages. Couldn't get enough of this subversive love-gone-sideways tale!
Wow! My Lovely Wife is a stunner - full of twists, well-drawn characters, and riveting suspense
The twist at the end of the first chapter made me read through the night. Clever. Manipulative. Dark. Disturbing. What more can you ask for?
This is a ringer of a yarn, shot through with enough tooth-clenching moments to make you have your dentist on speed dial
This gripping page-turner offers a new take on the psychological thriller genre - the ideal beach read
With a twisty plot that will leave you gasping, this deliciously dark thriller is on a par with Gone Girl
Suspenseful, shocking thriller. Deliciously dark
A marital, psychological thriller with darkly comedic undertones
A fantastic foray into what we know-and what we do not-about those closest to us. Intricately plotted, fascinating characters - I loved it!
Deliciously dark and twisted... It's a remarkable achievement, full stop.
Totally engrossing and I kept on thinking, one more chapter... an intelligent page-turner that makes you question everything
Utterly gripping . . . Expect more twists and turns than a bowl of spaghetti and block out a whole day to read this, because you won't want to sleep until you're done
Truly horrifying in the most delicious way. Samantha Downing sucks you in with a great story, pitch-perfect prose and disturbingly dead-on insights into the dark side of human nature. I hope I never meet her in a dark alley....
A genuinely fresh take on the psychological thriller genre. Expect dark humour and more loop-the-loops than a roller coaster
I couldn't pull myself away from this story - a terrifying and riveting window into the mind of the perfect suburban mother with a taste for murder. Make sure you clear your schedule before you pick it up. Absolutely unputdownable
One of the best thrillers I've ever read
Domestic noir has rarely been darker . . . it's a psychological shocker
Bold and brilliant
A dark and irresistible debut
A dark and clever debut thriller
Dexter meets Gone Girl - I loved this this brilliantly dark and twisted novel. One of the best books I've read this year!
I pretty much inhaled this twisty, audacious, Gone Girl-y psychological thriller. This is the book that everyone is going to be talking about this summer. I can't shut up about it!
Brilliant - I was enthralled by the premise and it totally delivered. Five star entertainment!
We're calling it now: Samantha Downing's creepy, sexy debut thriller is going to be the next Gone Girl.
We're calling it: My Lovely Wife is the most gripping psychological thriller of 2019... this book will keep you reading late into the night
So beautifully and elegantly written . . . the ending is amazing and there is a great twist. I loved it.
An assured and deliciously engrossing debut. You'll surely devour My Lovely Wife, but it will linger long after you've reached the last page
A highly original and dark look at the shifting power structure in a modern marriage. . . A funny, smart book
My Lovely Wife is dark, twisted-and impossible to put down. Samantha Downing has written a wickedly plotted and suspenseful psychological thriller
Darkly witty and strangely plausible, it's a read-in-one-sitting firecracker of a thriller, laced with explosive twists
Dark, shocking and very witty, this wickedly good read will make you run screaming from the suburbs