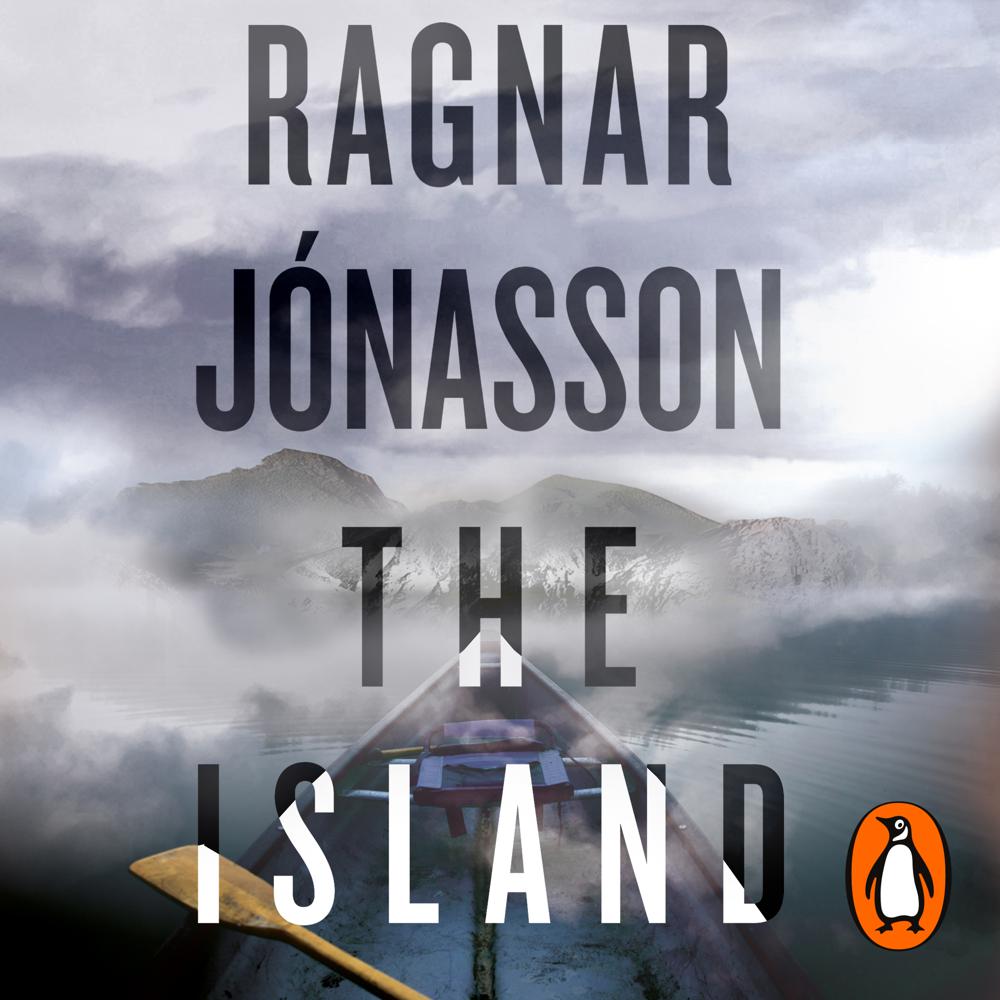 Narrated By: Amanda Redman
Duration: 6 hours and 33 minutes
What to expect
Penguin presents the audiobook edition of The Island by Ragnar Jónasson, read by Amanda Redman.

Four friends visit the island.

But only three return . . .

Detective Inspector Hulda Hermannsdóttir is sent to the isolated island of Elliðaey to investigate and soon finds haunting similarities with a previous case - a young woman found murdered ten years ago in the equally desolate Westfjords.

Is there a patient killer stalking these barren outposts?

As Hulda navigates a sinister game constructed of smoke and mirrors she is convinced that no one is telling the truth, including those closest to her.

But who will crack first? And what secrets is the island hiding?

Haunting, suspenseful and as chilling as an Icelandic winter The Island follows one woman's journey to find the truth hidden in the darkest shadows, and shine a light on her own dark past.
____________

'One of the greatest tragic heroines of contemporary detective fiction' Sunday Times

'Magnificently dark and twisted' C. J. Tudor, bestselling author of The Chalk Man

'Ragnar Jónasson writes with a chilling, poetic beauty - a must-read addition to the growing canon of Iceland Noir' Peter James, bestselling author of Love You Dead

'Dark, chilling and utterly gripping, The Island is Nordic noir at its best, and is destined to become a classic of the genre. I couldn't put it down' Shari Lapena, bestselling author of The Couple Next Door

'Out of all of Ragnar's books this is the one I like the most . . . The book of his which reminds me most of Agatha Christie' Kilian

Praise for Ragnar Jonasson

'A distinctive blend of Nordic noir and golden age detective fiction . . . atmospheric and evocative prose' Guardian on Nightblind

'Jonasson's books have breathed new life into Nordic noir . . . all the skilful plotting of an old-fashioned whodunit although it feels bitingly contemporary in setting and tone' Sunday Express

'His clues are traditional and beautifully finessed - and he keeps you turning the pages' Independent on Snowblind
Genre
Fiction in translation, Crime & mystery fiction, Thriller / suspense fiction, Crime & mystery: women sleuths, Crime & mystery: police procedural, Crime & mystery: hard-boiled crime, noir fiction, Crime & mystery: private investigator / amateur detectives, Psychological thriller, Classic crime & mystery fiction
Listen to a sample
Inventive and original, atmospheric and chilling . . . Fans of Christie's work will feel right at home; fans of Nordic Noir will similarly find the atmosphere right up their alley
We heart the melancholy Hulda
Crime fiction has never seen a character quite like Hulda Hermannsdóittir; nor a series launch so entirely willing to take risks and obliterate long-standing tropes . . . There is no doubt that The Darkness will rank as one of the most popular and powerful reading experiences of the year.
A strikingly evoked picture of Iceland's forbidding beauty...Hulda Hermansdottir is a striking character - both gloomy and tenacious - and she is a key reason for the success of this atmospheric novel
A chilling novel about people with dark secrets, protecting themselves without a thought for the consequences.
It will get your pulse racing and keep you hooked to the last page
Dark, chilling and utterly gripping, The Island is Nordic noir at its best, and is destined to become a classic of the genre. I couldn't put it down. I can't wait to read the rest of the Hulda series!
Few writers at work today conjure atmosphere with such power, or plot their mysteries with such craft. The Island is his best book yet, an unflinching thriller that braids past and present, good and evil, love and loss. I can't wait for Hulda Hermannsdóttir's next case
Ragnar's best book yet
Riveting
I've ONLY recently discovered the extraordinary Icelandic writer who adds several shades of darkness to Nordic noir . . . it builds to a deeply shocking climax
The threads lie in various places, the plot is well woven and the pieces in the puzzle come
together well in the end. The structure is good, the main characters are believable, the story flows
well, everyone is a suspect á la Agatha Christie and the solution unveils the mystery and leads the
readers to the truth. But not all the truth, as some things are better left hidden
Magnificently dark and twisted! That ending - blimey!
Ragnar Jonasson is the Stephen King of Icelandic thrillers
Superb. . . chilling . . . This is the first volume in Jonasson's Hidden Iceland trilogy, which tells Hulda's story in reverse chronological order and establishes her as one of the great tragic heroines of contemporary detective fiction
Praise for The Darkness
Prepare to be swept away to the beautiful yet unforgiving island of Elliðaey in Jónasson's latest Icelandic noir. Atmospheric and creepy, Jónasson successfully keeps you guessing till the bittersweet end
Jónasson is an automatic must-read for me . . . possibly the best Scandi writer working today
Consider this one of the author's best plots, layered with that dour Scandinavian atmosphere we love
No one does isolation better than Ragnar Jonasson, who is superb at portraying Iceland's stark landscape and savage beauty . . . [Hulda Hermannsdottir is] an excellent addition to the growing band of top-class women detectives
This kept me guessing right up until the final pages. I loved the vivid landscapes, brilliant characterisation and intricate plotting. Bravo!
Ragnar's best written book, filled with psychological horror and underlying rage. Hulda Hermannsdottir is a welcome addition to the selection of Icelandic crime fiction protagonists . . . It is almost impossible to put the book down until the last word has been read
Extraordinary, the three books in that series are all amazing . . . very moving all the way through
Praise for Ragnar Jónasson
Expertly plotted, with an ending that's a true shocker, The Darkness is the first book in a trilogy featuring this engaging investigator, which is good news