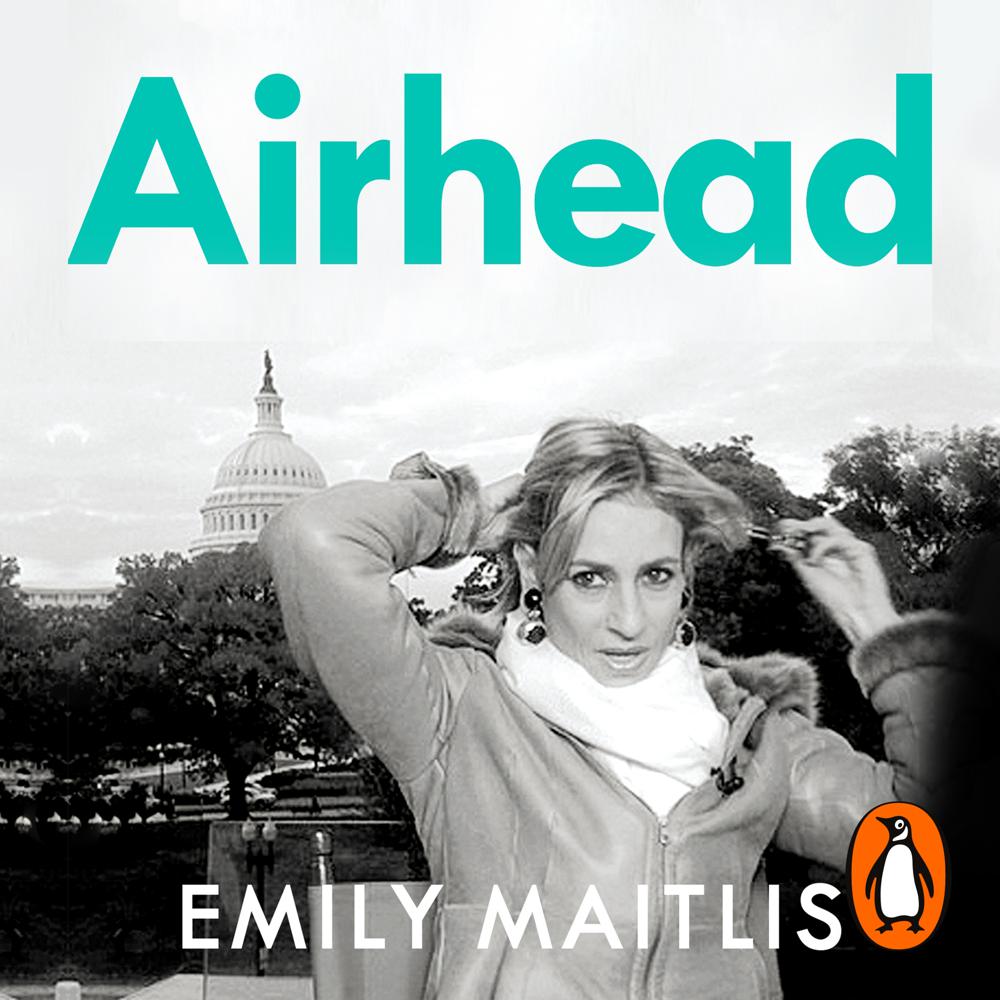 Narrated By: Emily Maitlis
Duration: 7 hours and 58 minutes
What to expect
Penguin presents the audiobook edition of Airhead, written and read by Emily Maitlis.
As anchor for the BBC's key political news programme, Newsnight, Emily Maitlis has interviewed some of the most powerful and controversial figures on the political scene. She plans each interview meticulously, knowing what she wants to ask and where she wants it to go, but as one of the most experienced journalists in her field she knows that no interview will ever go to plan. Anything can throw it - from the atmosphere in the room to her own feelings at the time to the mood of the subject. Often she leaves the interview with an entirely different perception of the interviewee, while sometimes it is all too sadly re-confirmed.
Airhead explores just these moments. All we normally see are the interviews, but what were the conversations that preceded them or the shouting matches that ended them? From her interviews with US Presidents Donald Trump and Bill Clinton and the last five British Prime Ministers, to Hollywood film directors and powerful internet and entertainment moguls like Sheryl Sandberg and Simon Cowell, Emily Maitlis explores how these powerful personalities came across. In the process she throws an illuminating torch on them, not just for what they represent, but as individuals in their own right - with all their flaws and charms.
Genre
Autobiography: historical, political & military, Reportage & collected journalism, Media studies: journalism, News media & journalism, Political structures: democracy, Geopolitics, Religion & politics, Memoirs, Publishing industry & journalism
Listen to a sample
A light and easy read but a thought-provoking one
An irreverent and amusing account of her media career
A fascinating behind-the-scenes insight into modern television news
Revelatory, riveting and frequently hilarious. A joy from beginning to end
Smart and Broadcast News-funny, Airhead is peppered with insider anecdotes you could only pick up working on the kind of big news stories that the journalist has covered for decades
[Emily] is so absolutely of the moment, a quasi-memoir could not be better timed. Airhead is a compilation of her greatest hits. And boy are there many . . . narrated in her snappy, chatty style . . . her asides are acerbic, her observations hilarious
Emily Maitlis is a particular hero of mine . . . I know I'm in for a treat with Airhead
A remarkable journey through the jungle of newsmaking. It combines razor-sharp analysis with compelling narrative drive and wit. A must-read
She is a superb writer, used to throwing together pacy, engaging scripts at a second's notice. Each chapter is dedicated to one of her interviews - it is a sort of greatest-hits compilation
Emily has a style that would make you enjoy her report on the end of the world. Absolutely irresistible
A behind-the-scenes look at how news gets made
A quick, absorbing read . . . my overriding impression is of rather breathless thoughtfulness . . . her formidable intelligence and self-deprecating awareness shine brightly
Emily Maitlis is one of my favourite interviewers and I want to read her tales of interviewing people such as Donald Trump, Theresa May and Simon Cowell
She recounts the interviews of her career, from the great, the good and the questionable, offering insights into the questions that illuminated their characters and the ones they dodged. A chapter on being the target of a stalker reveals her more vulnerable side in this compelling book
A deliciously funny behind-the-scenes take on broadcasting and her encounters with politicians and celebrities
She lifts the veil on the inner workings of the BBC, as she reflects on her long career as a journalist
Smart, funny and brilliantly told stories about what goes on behind the scenes of television news. A joy
Maitlis paints a vivid picture of the intensity and unpredictability that come with her assignments, which punctures the perceived glamour of life reporting the news . . . Her writing is excellent: precise, economical and accessible
A wonderfully sane book for our unhinged times
We love the Maitlis
Anyone who has spent this election campaign shouting at the TV needs a copy of Emily Maitlis's Airhead in their Christmas stocking. It's funny and subtly smart, taking the reader behind the camera
One of the best we've read this year . . . This insightful, hilarious and engrossing memoir from one of our most well-liked TV broadcasters takes you behind the scenes of the biggest news stories in recent years
She offers insights into everyone from Donald Trump to Simon Cowell, showing them not just as what they represent, but as individuals with flaws and charm
A fascinating and brilliantly evocative ringside seat at some of the most notable interviews she's done
It's a brilliant, often funny, behind-the-scenes account of her working life, written by one of Britain's best television broadcasters. It proves she's far from an airhead!
Maitlis has written a deliciously funny book about the high-wire act of broadcasting and the madness that surrounds it. Lots of famous presenters have written books but Maitlis' is different . . . Irresistible. She sounds great company . . . Her book's a romp
The irony of this riveting, enlightening and sometimes painfully honest book is that you couldn't meet less of an airhead than Emily Maitlis - a bold, fearless journalist, a splendidly probing and well-prepared interlocutor, and a warm, sharp and witty woman at the top of her game on and off camera. I'm just very disappointed there's only one chapter about me
Behind-the-scenes accounts of her famous encounters, including those with Donald Trump, Bill Clinton and the Dalai Lama, among many others
She gives readers a behind-the-scenes look at some of the most engaging interviews she's conducted in recent years - with all the wrangling, arguing, pleading and last-minute script writing they involved. Insightful, funny and engrossing, we love it.
Fascinating . . . [an] excellent book
We're obsessed with Emily Maitlis in this house
Recounts, one guest per chapter, a number of her interviews with the boldest of boldface figures . . . Entertaining
Airhead is, like its author, funny, wise, self-deprecating and insightful
Not an autobiography but a serious book about journalism, disguised in anecdotal chapters about her encounters with the great and the good and the rather awful . . . leads the reader towards a deeper understanding of an essential part of our culture: current affairs . . . this is a book that engages at every level