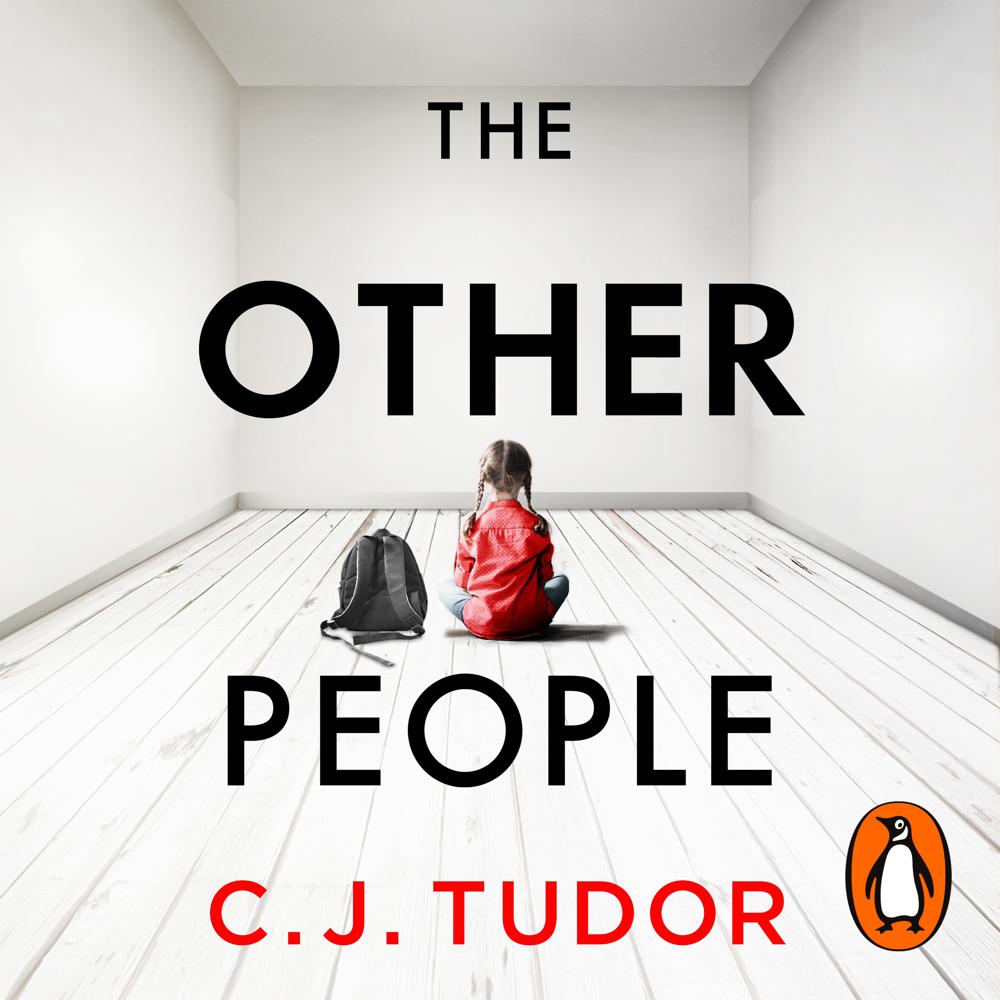 Narrated By: Richard Armitage, Ellie Kendrick
Duration: 10 hours and 16 minutes
What to expect
Brought to you by Penguin.

The deliciously creepy Sunday Times bestseller from the author of The Chalk Man.

Driving home one night, Gabe sees the face of a little girl he knows in the rear window of the car in front.

She mouths one word - 'Daddy'. It's his five-year old daughter, Izzy.

He never sees her again.

The police believe she's dead. But three years later, Gabe still drives the roads, searching for the car that took Izzy, never giving up hope . . .

Meanwhile Fran and her daughter, Alice, aren't searching - but running.

Always one step ahead of the people who want to hurt them.

Because Fran knows the truth about Gabe's daughter.

And she knows what the people chasing her will do if they ever catch them . . .

© C.J. Tudor 2020 (P) Penguin Audio 2020
Genre
Crime and mystery fiction, Thriller / suspense fiction, Contemporary horror and ghost stories, Modern and contemporary fiction
Listen to a sample
It's rare to read something so downright terrifying but C.J. Tudor manages it time and again. The Other People grabs you by the throat and keeps on squeezing till the very last page. Clever. Original. Brilliant
Praise for C. J. Tudor
Such intricate and enthralling storytelling. Evocative and creepy
The Other People is a creepy, intense novel that drew me right in and never let go. C. J. Tudor's books keep getting better and better, and this one won't let you stop reading until the very last page!
Fabulous
An intense novel that gets right to the heart of what it means to love and to grieve. Intriguing, dramatic and heart-breaking
Utterly magnificent. Such a beautifully weaved and satisfyingly complex tale, with just the right level of spookiness
Her books have the ability to simultaneously make you unable to stop reading while wishing you could bury the book somewhere deep underground where it can't be found anymore. Compelling and haunting
Excellent. A clever, tense and touching novel
Wonderfully gripping and doubt-inducing
C. J. Tudor is fast becoming one of my favourite authors. She has such a gift for storytelling. Couldn't turn the pages fast enough
A chilling, atmospheric tale of justice, revenge, and the darkness lurking on the fringes of society
Another black fist of doom, smashing into the feeble world . . . loved it!
The chilling new novel by the bestselling author of The Chalk Man is an absolute page-turner. We'll just say the author isn't referred to as the 'Queen of Creepy' for nothing
C. J. Tudor is terrific. I can't wait to see what she does next
Kidnap mystery and horror suspense all rolled into one as a man is haunted by his abduction of his daughter while the woman who knows what happened is on the run for her life
Hugely enjoyable and deliciously creepy. I was hooked from its gripping opening, all the way through its many twists and turns. Ostensibly about a man searching for his missing daughter, it's a tale about loss, where nothing is quite as it seems; and, although you may think you've got it worked out, C. J. Tudor is always several steps ahead. A brilliant storyteller.
Vivid characterisation, lots of mystery as well as a twisting plot, it makes for a gripping page turner
Chilling and utterly gripping. Loved the twists and the well-drawn everyday details. A fantastic new book from the Queen of Creepy
C.J. Tudor is mastering the suspense/horror genre . . . It's quietly disconcerting, completely relatable and shows you that humans have a wonderfully dark side
An intense novel that gets right to the heart of what it means to love and grieve
A well-crafted story that blends a mystery with some supernatural chills. You'll want to leave the light on
C. J. Tudor has done it again. A mesmerizingly chilling and atmospheric page-turner
CJ Tudor taps into those things that woke you up in the night when you were a kid and then stay with you when you're an adult
A darkly compelling tale of justice, revenge and the darkness lurking at the edges of everyday life - with an utterly propulsive plot that makes it very, very hard to put down
C. J. Tudor has crafted an intense novel that gets right to the heart of what it means to love and to grieve . . . Intriguing, dramatic and heartbreaking
A chilling psychological thriller, pulsing with atmosphere and plot twists
Diabolically clever and propulsive as a rollercoaster. If you like twisty thrillers that leave you guessing till the very last page, this is a must-read
This book is chilling. It's the type of book you need to read with the lights on and the doors locked but it's so gripping you won't regret the mild night terrors
A novel with a formidable emotional pull
A dark star is born
Some writers have it, and some don't. C. J. Tudor has it big time
A father's desperate search for his vanished daughter provides the beating heart of this complex thriller, which is suffused with loss, longing and vengeance. Touches of the supernatural bring an extra dimension to the spine-tingling thrills
Britain's female Stephen King
Sets the bar high for every other thriller this year
C. J. Tudor's best novel to date. This tale of the lengths some people will go to to ease their grief was utterly emotionally believable while still treading at the edges of the worlds of Stephen King and Dean Koontz. Gripping and thoroughly entertaining. I can't wait to see what she does next
Complex thriller which is suffused with loss, longing and vengeance. Touches of the supernatural add to the spine-tingling thrills
I adored The Other People. I was absolutely gripped from start to finish. Deliciously dark, with realistic characters that you simultaneously root for, then recoil from