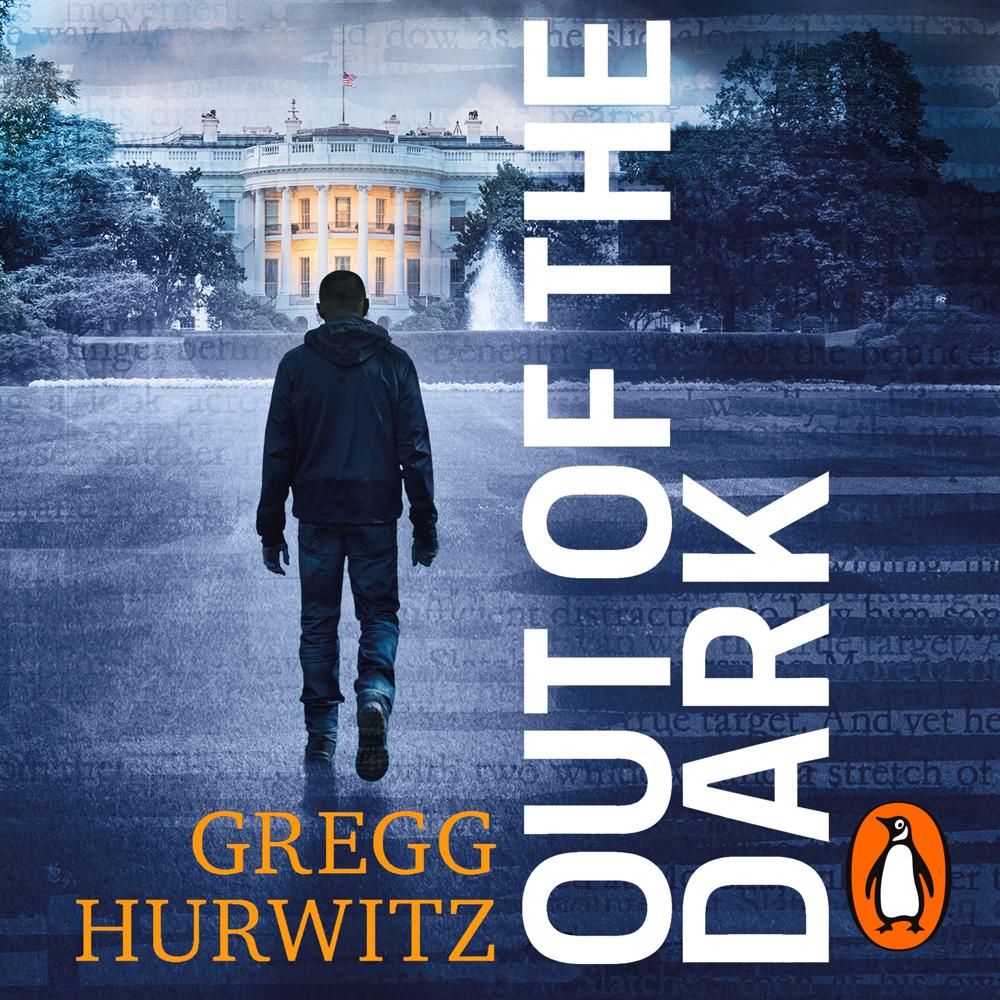 Narrated By: Scott Brick
Duration: 12 hours and 49 minutes
What to expect
Penguin presents the audiobook edition of Out of the Dark by Gregg Hurwitz, read by Scott Brick.

As a boy, Evan Smoak was taken from the orphanage he called home and inducted into a top secret Cold War programme. Trained as a lethal weapon, he and his fellow recruits were sent round the world to do the government's dirty work.

But the programme was rotten to the core. And now the man responsible needs things to be nice and clean. All evidence must be destroyed. That includes Evan.

To survive, Evan's going to have to take the fight to his nemesis. There's just one problem with that. Jonathan Bennett is President of the United States and Evan isn't his only victim.

To save himself - and the country - Evan is going to have to figure out how to kill the most well-protected man on the planet...

'Pure nail-biting suspense' Harlan Coben

'Memorable as hell' James Patterson

'Outstanding in every way' Lee Child

'Brilliantly conceived and plotted...blows the doors off most thrillers I've read' David Baldacci
Genre
Espionage & spy thriller, Crime & mystery fiction, War, combat & military fiction
Listen to a sample
Mind blowing! A perfect mix of Jason Bourne and Jack Reacher
Orphan X is the most exciting thriller I've read since The Bourne Identity ... A new thriller superstar is born!
The fourth in a series that has put Hurwitz firmly on the thriller writers' map
Out of the Dark takes the reader on a journey that covers a wide range of emotions from potential love to outright terror. The relentless action and detailed mission planning make the tale both clever and smart. It's only the end of January, but this novel will be remembered as one of the best thrillers of the year
A new series character to rival Reacher . . . anyone reading Orphan X won't be surprised that a cadre of peers, from Tess Gerritsen to Lee Child, have lined up to praise it
The perfect thriller
A superbly created page-turning action blast
Orphan X is most exciting new series character since Jack Reacher. A page-turning masterpiece of suspense
Out of the Dark is the best thing Gregg Hurwitz has ever written and the kind of game-changing thriller that'll have people talking about it long after turning the final page.
Even more compelling than its predecessors. Hurwitz uses every ounce of his exceptional skill to describe the elaborate plans that exist to protect the most powerful man in the world and how they might be circumvented. Gripping, powerful and only too believable. Don't miss it.