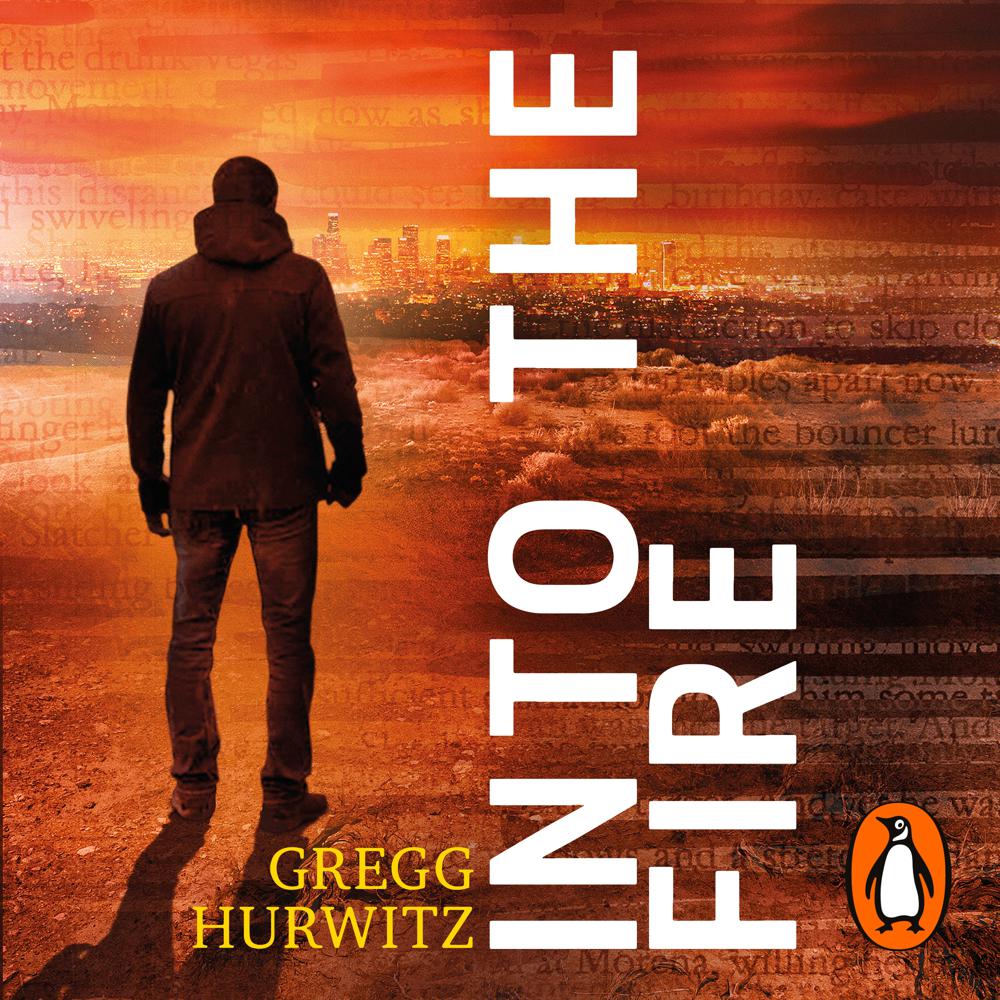 Narrated By: Scott Brick
Duration: 11 hours and 58 minutes
What to expect
Brought to you by Penguin, the gripping Sunday Times Top 5 bestseller from the bestselling author of Out of the Dark and Orphan X.

Once a government assassin codenamed Orphan X, Evan Smoak works as a vigilante for the desperate. Now he's ready to retire.
Then he gets a call.
Max Merriweather's cousin has been murdered, and the woman he needs to find is missing. On the run and stalked by an assassin, Max calls the one person who could save him: Evan Smoak.
But the forces ranged against Evan and Max are as lethal as Evan has ever faced. Keeping Max alive will be hard. Staying alive himself might be impossible . . .

Packed with edge-of-your-seat suspense, explosive action and razor-sharp plotting, Into the Fireis for fans of Lee Child, David Baldacci and James Patterson.

Read by Audie Award winning narrator Scott Brick.

'Outstanding in every way' Lee Child

'An immensely entertaining adventure' The Times

'A stellar series, the stories get better with each instalment' Daily Mail

© Gregg Hurwitz 2020 (P) Penguin Audio 2020
Genre
Espionage & spy thriller, Crime & mystery fiction, War, combat & military fiction
Listen to a sample
Mind blowing! A perfect mix of Jason Bourne and Jack Reacher
Orphan X is not good. Orphan X is great. Whatever you like best in a thriller - action, plot, character, suspense - Orphan X has it
Orphan X is the most exciting thriller I've read since The Bourne Identity ... A new thriller superstar is born!
A stellar series, and the stories get better with each instalment. Throwing the main character literally into the fire showcases how truly heroic Evan Smoak is. He's the man you want in your corner when justice is needed
Another jet-fuelled thriller
A new series character to rival Reacher . . . anyone reading Orphan X won't be surprised that a cadre of peers, from Tess Gerritsen to Lee Child, have lined up to praise it
Orphan X is the most gripping, high-octane thriller I've read in a long, long time!
In terms of plot, characters, suspense and innovation, Orphan X is outstanding . . . I've always thought that one reason for Tom Clancy's success was the endless detail he provided about military hardware, and that the James Bond novels benefited from the loving attention Ian Fleming devoted to the martinis, expensive cars and gorgeous women he so admired. Hurwitz outdoes both writers . . . Orphan X is a smart, stylish, state-of-the-art thriller. It's also the start of a series, one that might give Lee Child's Jack Reacher books a run for their money
Orphan X blows the doors off most thrillers I've read and catapults the readers on a cat-and-mouse that feels like a missile launch. Read this book. You will thank me later
A masterpiece of suspense and thrills . . . Turn off the real world and dive into this amazing start to a new series
Bestseller Hurwitz melds non-stop action and high-tech gadgetry with an acute character study in this excellent series opener . . . Evan Smoak is an electrifying character
Praise for Orphan X:
Orphan X is most exciting new series character since Jack Reacher. A page-turning masterpiece of suspense
Orphan X is his best yet - a real celebration of all the strengths Gregg Hurwitz brings to a thriller
Sheer escapist fantasy, best enjoyed with all disbelief suspended going in. Sharp, stylish prose, an immensely entertaining adventure