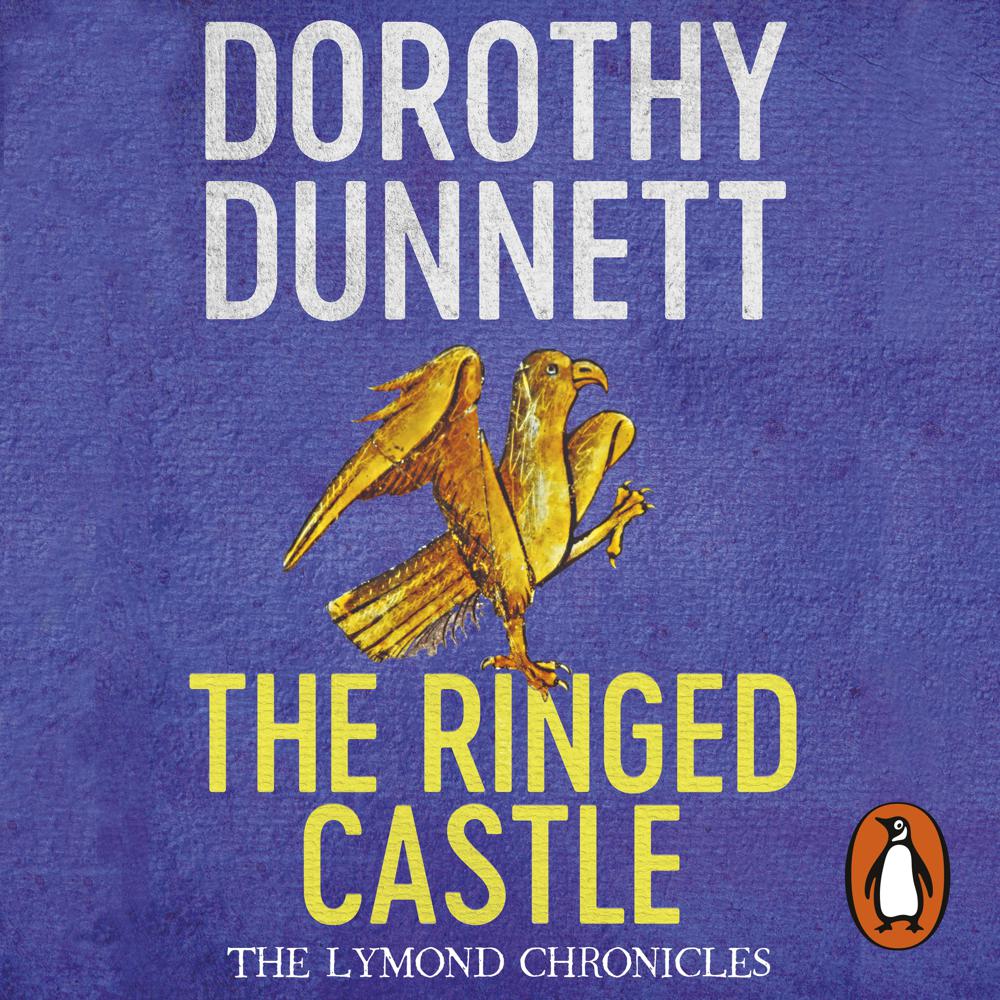 Narrated By: David Monteath
Duration: 1 day, 1 hour and 12 minutes
What to expect
Penguin presents the audiobook edition of The Ringed Castle by Dorothy Dunnett, read by David Monteath.

Sixteen-year-old Philippa Somerville has left Constantinople intact. Returning to England as wife in name only to Francis Crawford of Lymond, she wastes no time in seeking the truth about her new spouse, even as she finds herself navigating the paranoid court of Queen Mary.

Lymond, meanwhile, arrives in Moscow to assist its young Tsar Ivan to create a fledgling Russian army. But when he is tasked to visit London as Ivan's envoy his path is bound to cross that of the wife he has sworn to divorce.

Yet neither Lymond nor Philippa, caught up in their own scheming, can quite see the vast conspiracy enshrouding them . . .
Genre
Historical fiction, Historical crime & mysteries, Historical romance, Historical adventure fiction
Listen to a sample
One of the greatest tale-spinners since Dumas
A masterpiece of historical fiction
Vivid, engaging, densely plotted - are almost certainly destined to be counted among the classics of popular fiction
Melodrama of the most magnificent kind
Lashings of excitement, colour and subtlety
She is a brilliant story teller, The Lymond Chronicles will keep you reading late into the night, desperate to know the fate of the characters you have come to care deeply about.
A storyteller who could teach Scheherazade a thing or two about pace, suspense and imaginative invention
Marvellous, breathtaking
Praise for Dorothy Dunnett