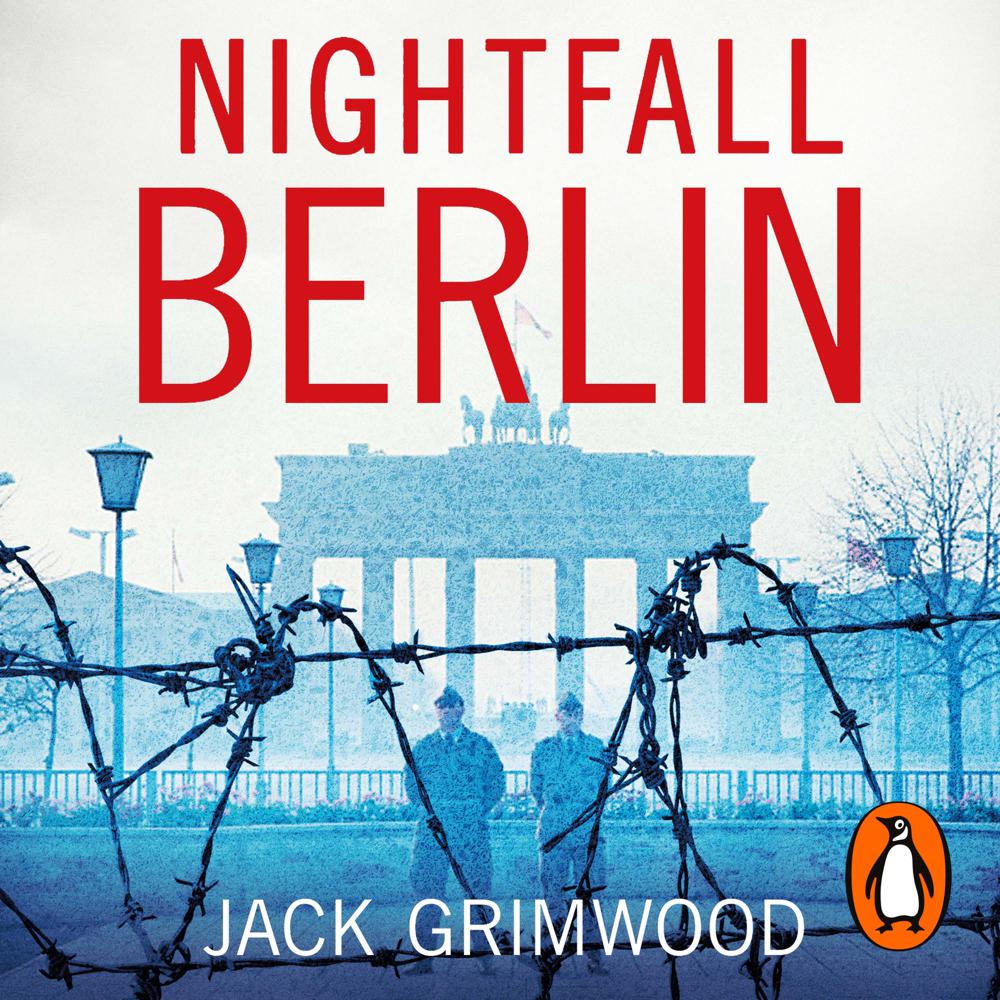 Narrated By: Daniel Weyman
Duration: 11 hours and 9 minutes
What to expect
Penguin presents the audiobook edition of Nightfall Berlin by Jack Grimwood, read by Daniel Weyman.

In 1986, news that East-West nuclear-arms negotiations are taking place lead many to believe the Cold War may finally be thawing.

For British intelligence officer Major Tom Fox, however, it is business as usual.

Ordered to arrange the smooth repatriation of a defector, Fox is smuggled into East Berlin. But it soon becomes clear that there is more to this than an old man wishing to return home to die - a fact cruelly confirmed when Fox's mission is fatally compromised.

Trapped in East Berlin, hunted by an army of Stasi agents and wanted for murder by those on both sides of the Wall, Fox must somehow elude capture and get out alive.

But to do so he must discover who sabotaged his mission and why...
Genre
Espionage and spy thriller, Crime and mystery: police procedural
Listen to a sample
An extraordinarily atmospheric and immersive read ... escapism at its best
A compulsive and supremely intelligent thriller from a master stylist
The writing is elegant, the dialogue razor sharp, the characters drawn economically but effectively, and the action is unrelenting
Spring's best thriller
A gripping Cold War thriller where life hangs by a thread. Dark secrets from the lawless rubble of WW2 threaten world peace and the family of British spy Tom Fox. After the success of Moskva, Grimwood works his magic on the grey but edgy streets of East Berlin. A powerful, addictive, twisty tale where no-one can be trusted.
Mesmerising, surefooted, vividly realised . . . something special in the arena of international thrillers
Moskva was one of the most impressive spy thrillers of 2016 . . . Nightfall Berlin is even better. Grimwood's portrayal of dark and frightening East Berlin is excellent and he is skilful at describing the politics of espionage
A book that pulls you in, teaches you something and gives you a protagonist you can't get enough of ... If you liked Ian McEwan's The Innocent, you'll love this evocation of Berlin at the other end of the Cold War
The rejuvenation of the espionage thriller continues apace with Nightfall Berlin
A gripping Cold War tale that manages to be original as well as give a nod to classic John Le Carre
The thriller of the summer ... Grimwood raises the stakes in this dark, twisty tale of Cold War conflict
The new Le Carre . . . an absolutely brilliant page turner . . . if you love thrillers, Jack Grimwood is a name you need to remember
Conjures up the city so vividly that you can almost touch the place
Note-perfect ... Jack Grimwood is about to become your new favourite thriller writer
Even better than Child 44 . . . A blizzard of exciting set pieces, superbly realized
Grimwood is a damned fine writer
A fine book this, for those who enjoy vintage Le Carre
The superior spy thriller of the year. Le Carré fans will be delighted
The atmosphere and tension perfectly pitched this excellent Cold War thriller with memorable well-drawn characters is compulsive reading
Nightfall Berlin is just fabulous. So atmospheric, so elegantly written. The character, Major Tom Fox is intriguing... like Michael Connelly's Harry Bosch, or like early le Carre. I really recommend it. I just disappeared into it totally.
A twisty tale of Cold War conflict, which sees tormented intelligence officer Tom Fox caught up in a dark story of establishment lies and long-buried secrets