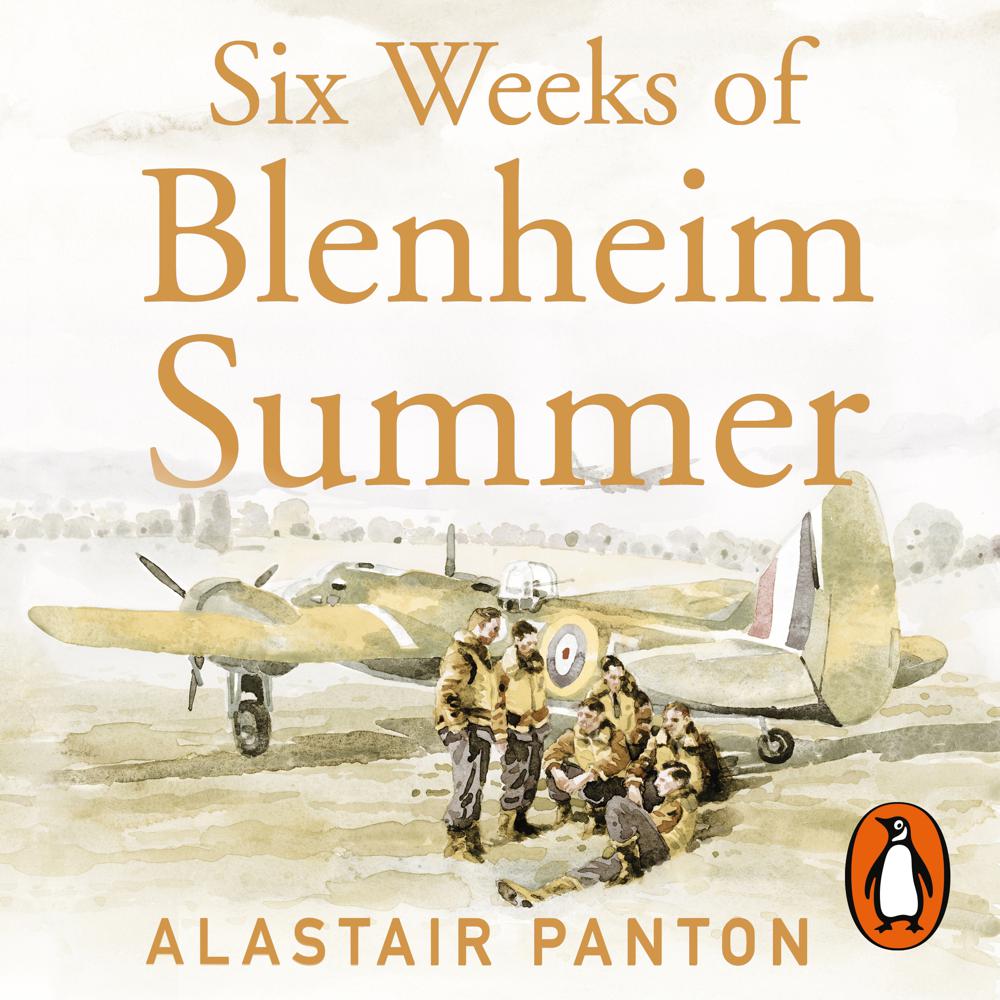 Narrated By: Jonathan Keeble
Duration: 3 hours and 40 minutes
What to expect
Penguin presents the audiobook edition of Six Weeks of Blenheim Summer by Alastair Panton, read by Jonathan Keeble.

As I write, I can clearly recall the stinging heat of aburning Blenheim, smells, tastes, expressions, sounds of voices and, most ofall, fear gripping deep in me.
Flying Officer Alastair Panton was just twenty-three when his squadron deployed across the Channel in the defence of France. They were desparate days.
Pushed back to the beaches as the German blitzkrieg rolled through the Low Countries and into France, by June 4th 1940 the evacuation ofthe Allies from Dunkirk was complete. A little over two weeks later France surrendered.
Flying vital, dangerous, low-level missions throughout the campaign in support of the troops on the ground, Panton's beloved but unarmed Bristol Blenheim was easy meat for the marauding Messerschmitts. At the height of fighting he was losing two of his small squadron's crews to the enemy every day.
Discovered in a box by his grandchildren after his death in 2002, Alastair Panton's Six Weeks of Blenheim Summer is a lost classic. One of the most moving, vivid and powerful accounts of war in the air ever written. And an unforgettable testament to the courage, stoicism, camaraderie and humanity of Britain's greatest generation.
'THE BEST ACCOUNT OF THE CHAOS AND CONFUSION OF WAR OUTSIDE THE PAGES OF EVELYN WAUGH' THE TIMES
'ONE CAN'T HELP FEELING AWE AND REVERENCE. THERE ARE ENOUGHEDVENTURES HERE FOR A LIFETIME'
LOUIS DE BERNIERES
'SIMPLY WONDERFUL. ONE OF THE BEST ACCOUNTS OF WWii I HAVE EVER READ'
JOHN NICHOL
Genre
Second World War, European history, Biography: historical, political & military, Military veterans
Listen to a sample