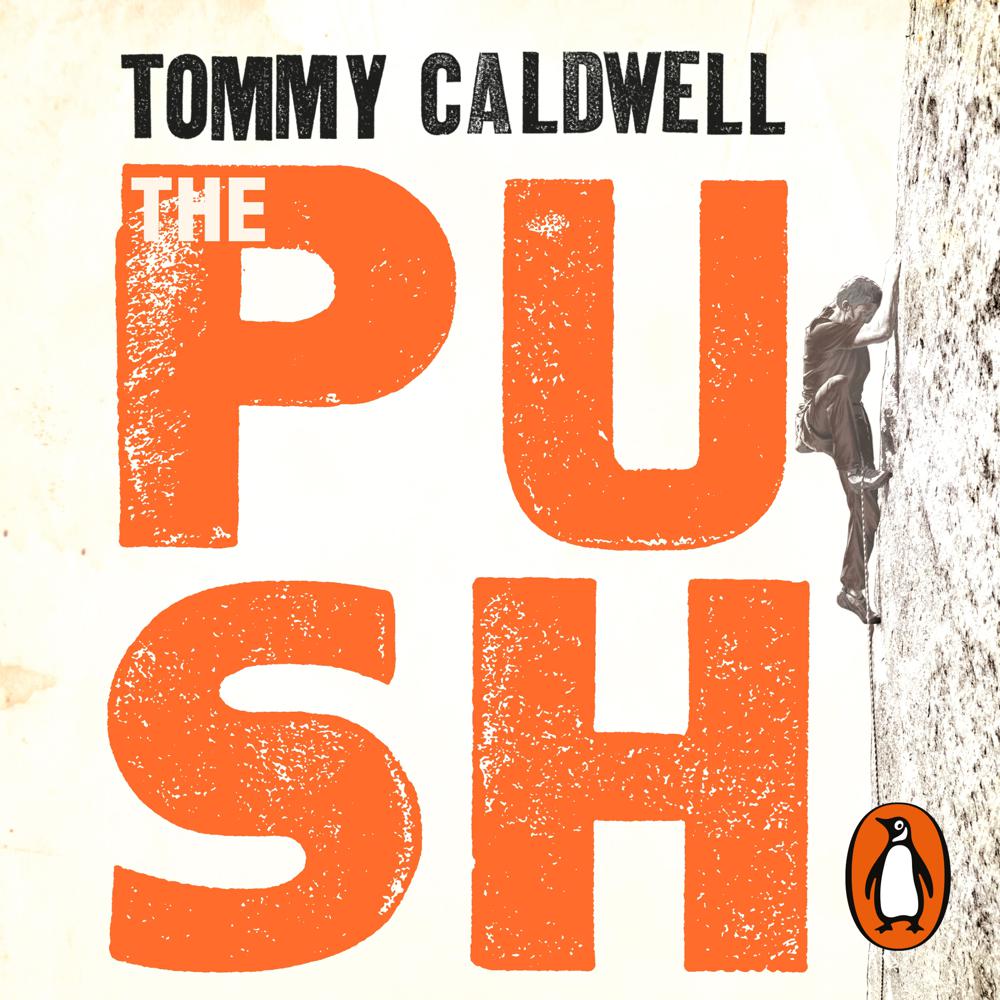 Narrated By: Johnathan McClain
Duration: 13 hours and 27 minutes
What to expect
Penguin Audio presents The Push by Tommy Caldwell, read by Johnathan McClain.

A dramatic, inspiring memoir by legendary rock climber Tommy Caldwell, the first person to free climb the Dawn Wall of Yosemite's El Capitan.
On January 14, 2015, Tommy Caldwell, along with his partner, Kevin Jorgeson, summited what is widely regarded as the hardest climb in history Yosemite's nearly vertical 3,000-foot Dawn Wall, after nineteen days on the route.
Caldwell's odds-defying feat was the culmination of an entire lifetime of pushing himself to his limits as an athlete.
This engrossing memoir chronicles the journey of a boy with a fanatical mountain-guide father who was determined to instill toughness in his son to a teen whose obsessive nature drove him to the top of the sport-climbing circuit.
Caldwell s affinity for adventure then led him to the vertigo-inducing and little understood world of big wall free climbing. But his evolution as a climber was not without challenges; in his early twenties, he was held hostage by militants in a harrowing ordeal in the mountains of Kyrgyzstan. Soon after, he lost his left index finger in an accident. Later his wife, and main climbing partner, left him. Caldwell emerged from these hardships with a renewed sense of purpose and determination. He set his sights on free climbing El Capitan s biggest, steepest, blankest face the Dawn Wall. This epic assault took more than seven years, during which time Caldwell redefined the sport, found love again, and became a father.
The Push is an arresting story of focus, drive, motivation, endurance, and transformation, a book that will appeal to anyone
Genre
Memoirs, Climbing & mountaineering, Outdoor survival skills, Autobiography: sport, True stories of heroism, endurance & survival, Extreme sports, Autobiography: adventurers & explorers, Mountains
Listen to a sample
You always know that Caldwell's going to make it to the top of that 3,000-foot hunk of Yosemite granite. The book's raw honesty helps it transcend the hackneyed sports-autobiography genre
BOOK OF THE WEEK . . . heart-stopping, absorbing
The authenticity is compelling, the stories inspiring . . . impossible to put down.
The most daring free climber on the planet
Totally captivating . . . beautifully constructed and passionately written
Exquisitely detailed ... The Push achieves the rarest of adventure reads: it thrills with colourful details of courage and perseverance but it enriches readers with an absolutely captivating glimpse of how a simple yet unwavering resolve can turn adversity into reward ... Caldwell is not just unflinchingly forthright in The Push, but his writing flows with the grace that defines his climbing ... While Caldwell excels at vividly illuminating his exploits - descriptions of climbs, his awe of nature, the physical challenges - his writing shines brightest as he examines his inner life ... he shows that pursuing a life pursuing adventure should inspire anyone
Whilst undeniably a book about climbing, it manages to be more than that . . . Perhaps the most gripping moments in the book happen away from climbing altogether . . . One of the most insightful climbing books of recent times, The Push comes highly recommended.
A genuine achievement in its own right . . . Caldwell's voice comes through clearly in passages of well crafted prose . . . The Push is not simply a book about rock climbing