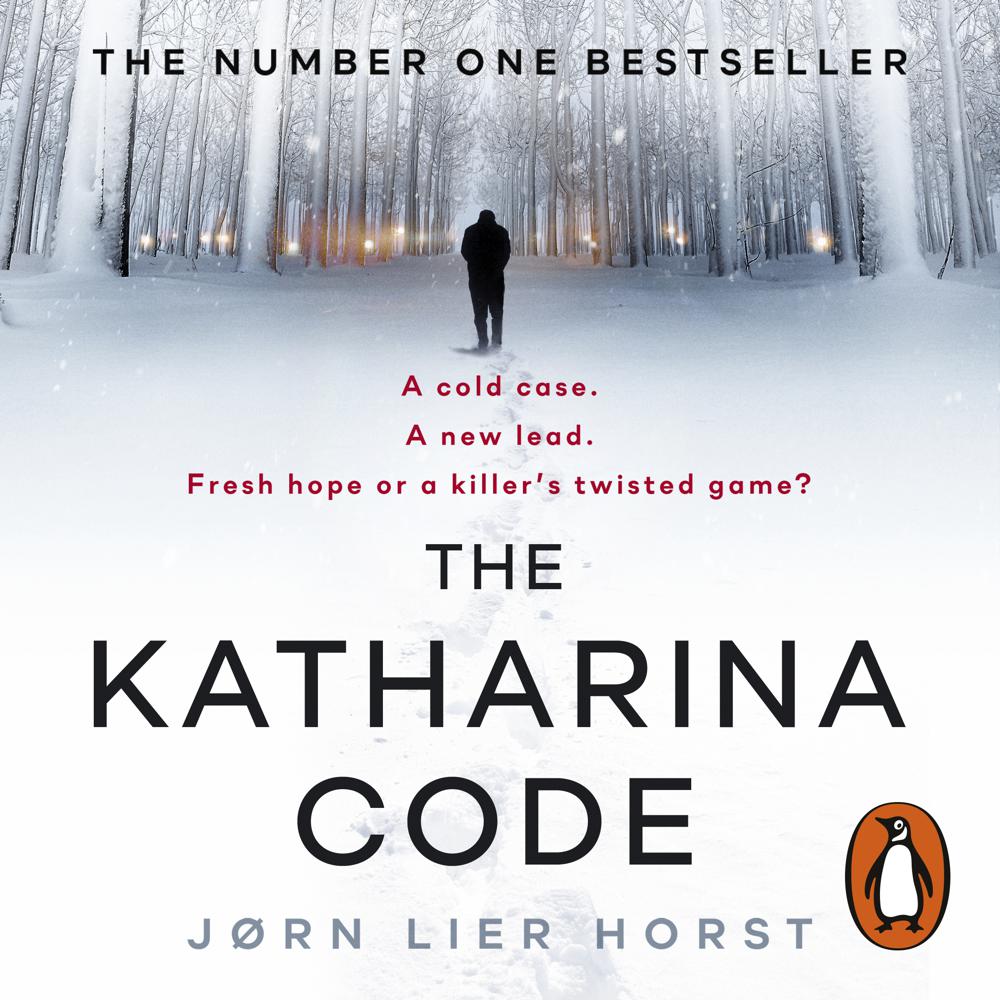 Narrated By: Tim McInnerny
Duration: 11 hours and 7 minutes
What to expect
Penguin presents the audiobook edition of The Katharina Code by Jørn Lier Horst, read by Tim McInnerny.

Twenty-four years ago Katharina Haugen went missing. All she left behind was her husband Martin and a mysterious string of numbers scribbled on a piece of paper.

Every year on October 9th Chief Inspector William Wisting takes out the files to the case he was never able to solve. Stares at the code he was never able to crack. And visits the husband he was never able to help.

But now Martin Haugen is missing too.

As Wisting prepares to investigate another missing persons case he's visited by a detective from Oslo. Adrian Stiller is convinced Martin's involved in another disappearance of a young woman and asks Wisting to close the net around Martin.

But is Wisting playing cat and mouse with a dangerous killer or a grief-stricken husband who cannot lay the past to rest?

Set between the icy streets and dark forests of Norway, The Katharina Code is a heart-stopping story of one man's obsession with his coldest case.
Genre
Psychological thriller, Crime & mystery: police procedural, Fiction in translation, Thriller / suspense fiction, Crime & mystery: hard-boiled crime, noir fiction, Crime & mystery fiction
Listen to a sample
Up there with the best of the Nordic crime writers
The author has employed literary devices one only rarely finds in a crime novel. And he's succeeded marvellously
Horst invites the readers to join the investigation in a credible manner that highlights professional practices [in the police] and generates a new kind of suspense
Jørn Lier Horst only gets better and better . . . The Katharina Code is a beautiful crime fiction story
The untangling [of the mystery], the tactics, and the climax keep the suspense at a solid Horst level
If you haven't already, introduce yourself to Norway's Chief Inspector William Wisting - you'll warm to him even though his patch can get pretty cold
With The Katharina Code Jørn Lier Horst again delivers an excellent crime novel with a credible plot . . . All that remains is to declare that Jørn Lier Horst impresses again
Norwegian bestselling author, former policeman Jørn Lier Horst delivers yet another adept story . . . Without excessive complications, unnecessary frills and decorations in his style, [Lier Horst] writes in a bare and sober prose which one still may refer to as masculine. In the style of the genre's founder, Ed McBain
It's thrilling and well-narrated . . . I look forward to reading the upcoming novels and am excited to see what old cases appear. . . . The author is an expert when it comes to characters, and I'm crazy about William Wisting as well as his family, and colleagues at the Larvik police
I'm crazy about Jørn Lier Horst's style of writing and crime fiction, where the story and the human character traits are front-and-center and a theme is used as the fulcrum of the story - in this [novel] it's the theme of lies, and what they do to people
The Katharina Code vibrates with anticipation all the way to the finish
A good Nordic police procedural with well-drawn characters
Jørn Lier Horst has truly done it this time . . . Exceptionally well-executed
The Katharina Code is the best and most ingenious novel that Jørn Lier Horst has written thus far
Jørn Lier Horst is one of the most brilliantly understated crime novelists writing today
A well-crafted, atmospheric, character-driven thriller- I couldn't put it down!