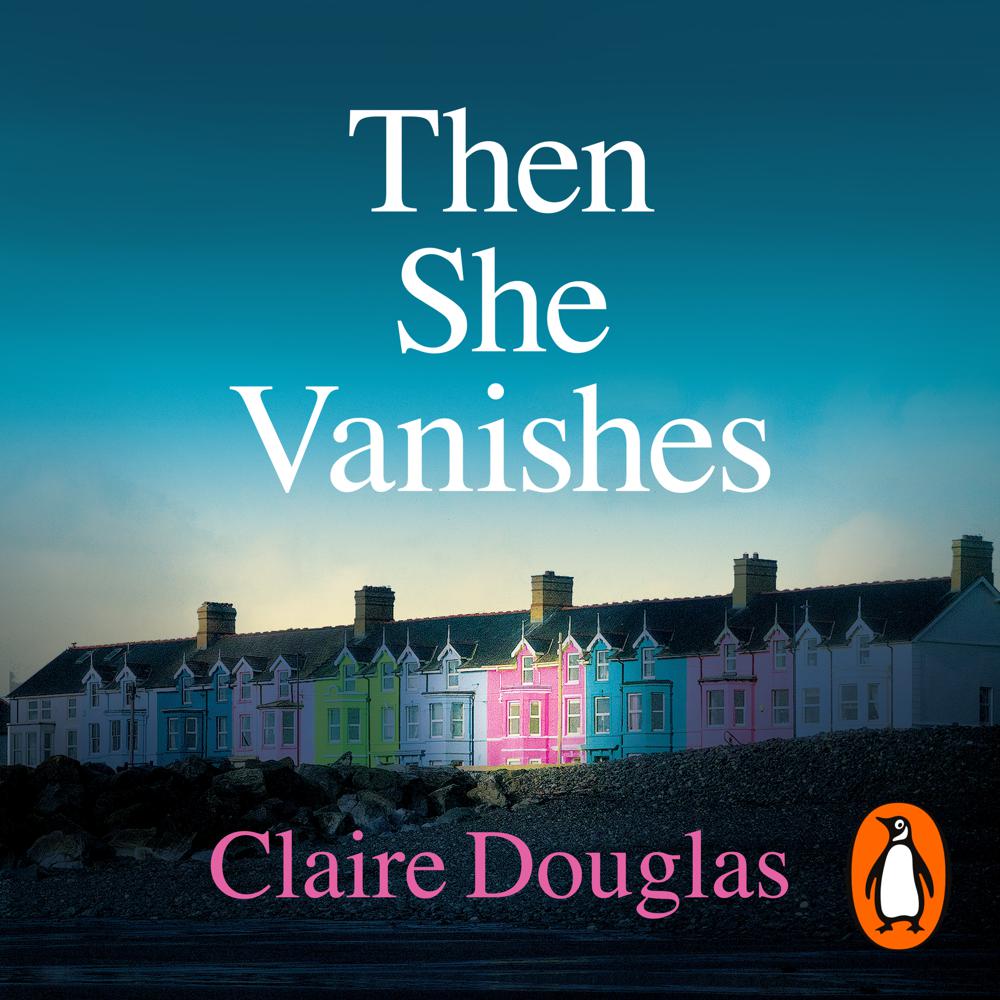 Narrated By: Sian Thomas, Katie O'Flynn, Nathalie Buscombe
Duration: 11 hours and 6 minutes
What to expect
Penguin presents the audiobook edition of Then She Vanishes written by Claire Douglas, read by Sian Thomas, Katie O'Flynn, Nathalie Buscombe and Olivia Dowd.
That summer, the three girls had the world at their feet.
Now, one is missing.
On a summer's night in 1994, sixteen-year-old Flora Powell vanished from her sleepy seaside town. She left no trace - only heartache for her mother and her sister, Heather.
And one is a murderer.
Twenty-five years later, Heather walks into a stranger's house. There, the loving wife and doting new mother kills two people in cold blood.
So only one remains . . .
Jess is sent to report on the case that shocked the hometown she left behind. But it's anything but business to her. She was like a sister to the Powell girls, until the summer that tore them all apart.
Can Jess find the key to both their mysteries? Or will her search reveal a darker side to the place she grew up - and put her in danger?
'Few people do psychological thrillers as claustrophobic and as creepy as Claire Douglas' Tim Weaver, bestselling author of No One Home
Genre
Modern & contemporary fiction, Psychological thriller, Thriller / suspense fiction, Crime & mystery: women sleuths, Crime & mystery fiction, Family life fiction
Listen to a sample
Amazing. A twisty whydunnit that I finished in just two days. Smart, gripping and atmospheric, readers will love Then She Vanishes'
The Hot List
An addictive read that will leave you on the edge of your seat
A page-turning slow burn
Compulsive new thriller . . . Douglas races to a tightly-plotted conclusion
Combines shocking twists effortlessly with sensitive explorations of family dynamics
Will give you chills
So twisty, turning and grippy
Kept me up last night. Scary. Twisty. All too believable
Absorbing and chilling
Praise for Claire Douglas
A gripping page turner
Kept me guessing right up to the thrilling finale
Dark, clever and compelling. A brilliant book!
The story races to a tightly-plotted and genuinely surprising end
Unforgettably dark and complex
A fab and twisty page-turner
Cements Claire's reputation as one of the best writers of psychological suspense out there. I loved this dark, twisty tale and sped through it in one sitting.
Few people do psychological thrillers as claustrophobic and as creepy as Claire Douglas
Will have you tearing through the pages
It's impossible to guess the shocking ending
Thrillingly tense and twisty
Stunning . . . with a killer twist
Superb plotting. I could hardly catch my breath between twists
Perfect for fans of The Girl on the Train
As soon as I finished the first page, I knew I wouldn't be able to put this down
Lifts the stone on a cold case disappearance and asks chilling questions about friendship, loyalty, love and obsession. It's twisty, tense and brimming with atmosphere. I raced to the end
Huge praise for Claire Douglas. If you are a fan of drama and suspense - and seeking to satisfy your inner detective - look no further