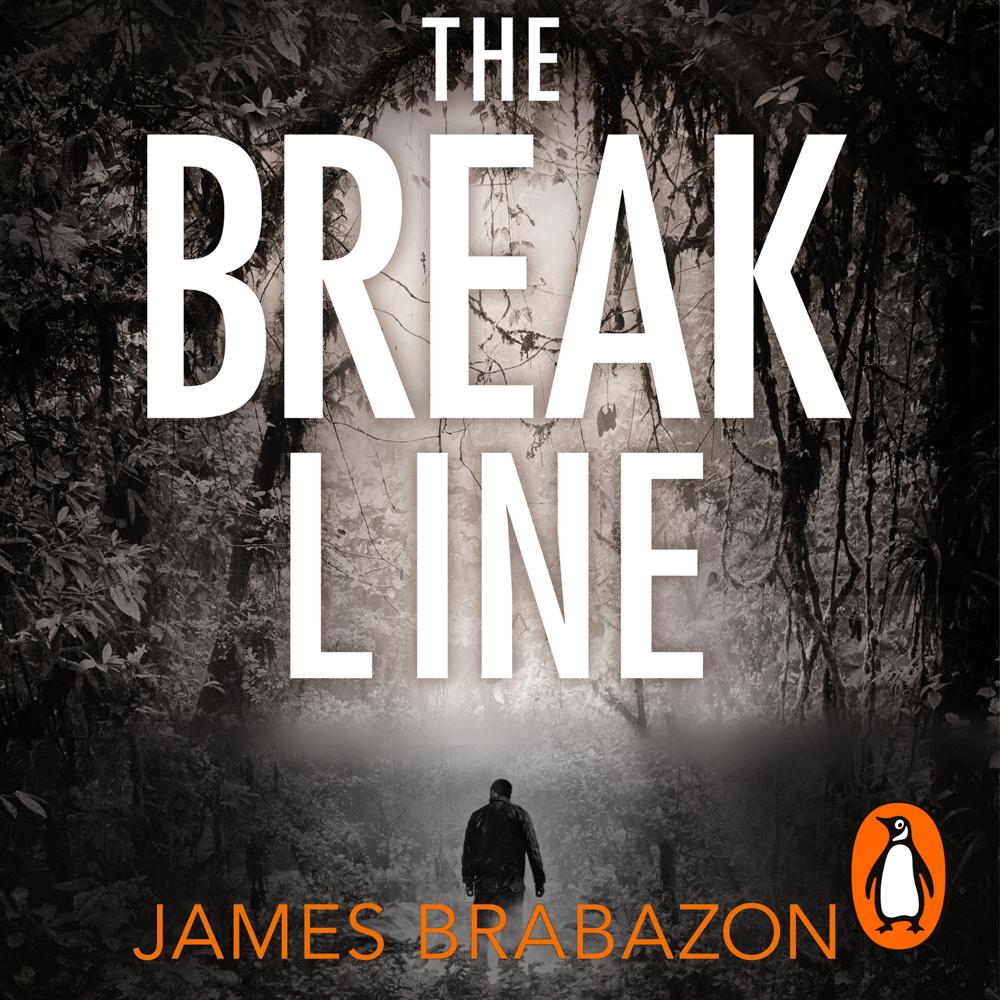 Narrated By: Jason O'Mara
Duration: 9 hours and 55 minutes
What to expect
Penguin presents the audiobook edition of The Break Line by James Brabazon, read by Jason O'Mara.

'BREATHLESS, COMPLEX AND SERIOUSLY HARDCORE' LEE CHILD

Officially Max McLean doesn't exist.

Sniper. Spy. Assassin. His job is top secret, deadly... and often Max is the only thing keeping his country safe.

Fortunately, he's bloody good at it.

But Max is growing tired of unquestioned loyalty to his political masters. And when his latest job takes him deep into West African jungle, where a remote village has been quarantined after a sinister virus takes hold, it's time for answers.

As the mission darkens further than he ever thought possible, Max faces a perilous, breath-taking quest for the truth, that will call into question everything that he once believed in, and leave the fate of humanity itself in his hands . . .

The Break Line drips with authenticity, menace and first-hand knowledge of the frontline. Smart, unputdownable and packed with jaw-dropping plot twists, this is a thriller like no other.
_______________

'Beautifully written and extensively researched, The Break Line is a riveting page-turner, a gruesome delight, and a study of what lies in the shadowed corners of the human heart' Gregg Hurwitz, author of Orphan X

'A thriller of an unusually classy calibre. Eloquently written, intensively researched ... Brabazon has crafted hugely gripping, thought-provoking yarn' Financial Times

'War correspondent James Brabazon brings his experience of the world's most dangerous places to this brutally compelling thriller . . .' Mail on Sunday

'A taut, razor-edged thriller, packed with granular detail and authenticity' James Swallow, bestselling author of Nomad

'It is insanely immersive, brilliantly blurring the lines between fiction and reality. I couldn't put it down' Tom Marcus, bestselling author of Soldier Spy
Genre
Espionage & spy thriller, Political / legal thriller, Crime & mystery: hard-boiled crime, noir fiction, Crime & mystery: police procedural, War, combat & military fiction
Listen to a sample
A brilliant debut thriller. He knows how to hook a reader and keep them hoovering up pages
Taut, tough and visceral - and, most of all, written with a breath-taking authenticity'
The Break Line is a distillation of a quarter of a century of travel with a camera in one and and a notebook in the other. Set in Sierra Leone, it sees Special Forces veteran Mac McLean on a mission that is non-routine even by his own black ops standards . . . It's so twisty and multilayered it would be easy to imagine it as a computer game.
The Break Line is insanely immersive, brilliantly blurring the lines between fiction and reality. I couldn't put it down'
A natural-born writer...strong, lucid, non-stop suspense
A taut, razor-edged thriller, packed with granular detail and authenticity
Beautifully written and extensively researched, The Break Line is a riveting page-turner, a gruesome delight, and a study of what lies in the shadowed corners of the human heart
The Break Line delivers a full-throttle exercise in tension
Veteran war correspondent Brabazon brings his experience of the world's most dangerous places to this brutally compelling thriller . . . Andy McNab meets Heart of Darkness
A wonderfully crafted story of action, history, and secrets that is as imaginative as it is compelling
The Break Line punches you in the stomach on the first page and then plunges you into the most extraordinary and exciting world of covert operations that I have ever read . I have worked in those places and covered those wars... Brabazon's novel gets it exactly right. With a terrifyingly precise eye and an irresistible prose style, he has creates a world that is almost impossible to leave. I finished the book three days ago and feel like I'm still waiting for the choppers to come take me home...
A natural-born writer . . . strong, lucid, non-stop suspense
Echoes of Joseph Conrad & Frederick Forsyth's Dogs of War: not for the faint-hearted, as ferocious a portrait of an assassin as you will find
Brimming with authenticity, tightly plotted and beautifully written ... The Break Line is a belter of a thriller
Breathless, complex, and seriously hardcore - don't plan to sleep tonight.
A thriller of an unusually classy calibre. Eloquently written, intensively researched ... Brabazon has crafted hugely gripping, thought-provoking yarn, grounding its outlandish elements in solid realism and vivid characterisation